view original
post
The latest edition of the Sunday Times Rich List makes compulsive reading — to see which shipping billionaire in the UK has amassed an even greater money mountain than the next one.
Why are we intrigued by the personal largesse of John Fredriksen? It feels like we buy into these maritime magnates as we buy into pop stars or footballers for a seemingly glamorous proxy life of yachts and big houses.
But on a structural level, is it good that so much of the industry's wealth ends up in the pockets of so few?
Certainly, you can sigh with relief — or regret — that the Rich List shows Fredriksen is still the UK's richest man in shipping with his £8.311bn ($10.3bn) while fretting or celebrating that shipping magnate Idan Ofer is threatening to overtake "Big John".
This is only the Sunday Times view of course, so it is UK-focused. If you look globally, over at Bloomberg Billionaires Index you will see France's Rodolphe Saade and family, owners of French liner giant CMA CGM, are claimed to be worth nearly $16bn.
Finansavisen in Norway recently estimated Fredriksen's wealth at $20bn, while Swiss newspaper Le Matin Dimanche reported the Aponte family, which controls liner group MSC Mediterranean Shipping Company, was worth $100bn.
Article continues below the advert
Let us face it, these are guesstimates in a world of opaque wealth holding but indicators no doubt.
The Rich List claims Ofer is sitting on $8bn having seen his fortune grow by £704m over the past 12 months, while a long way behind but still prominent is Stefan Sten Olsson, from the Swedish Stena Line dynasty.
Some of these executives had a head start. Rodolphe is the second generation to have a controlling stake in CMA CGM.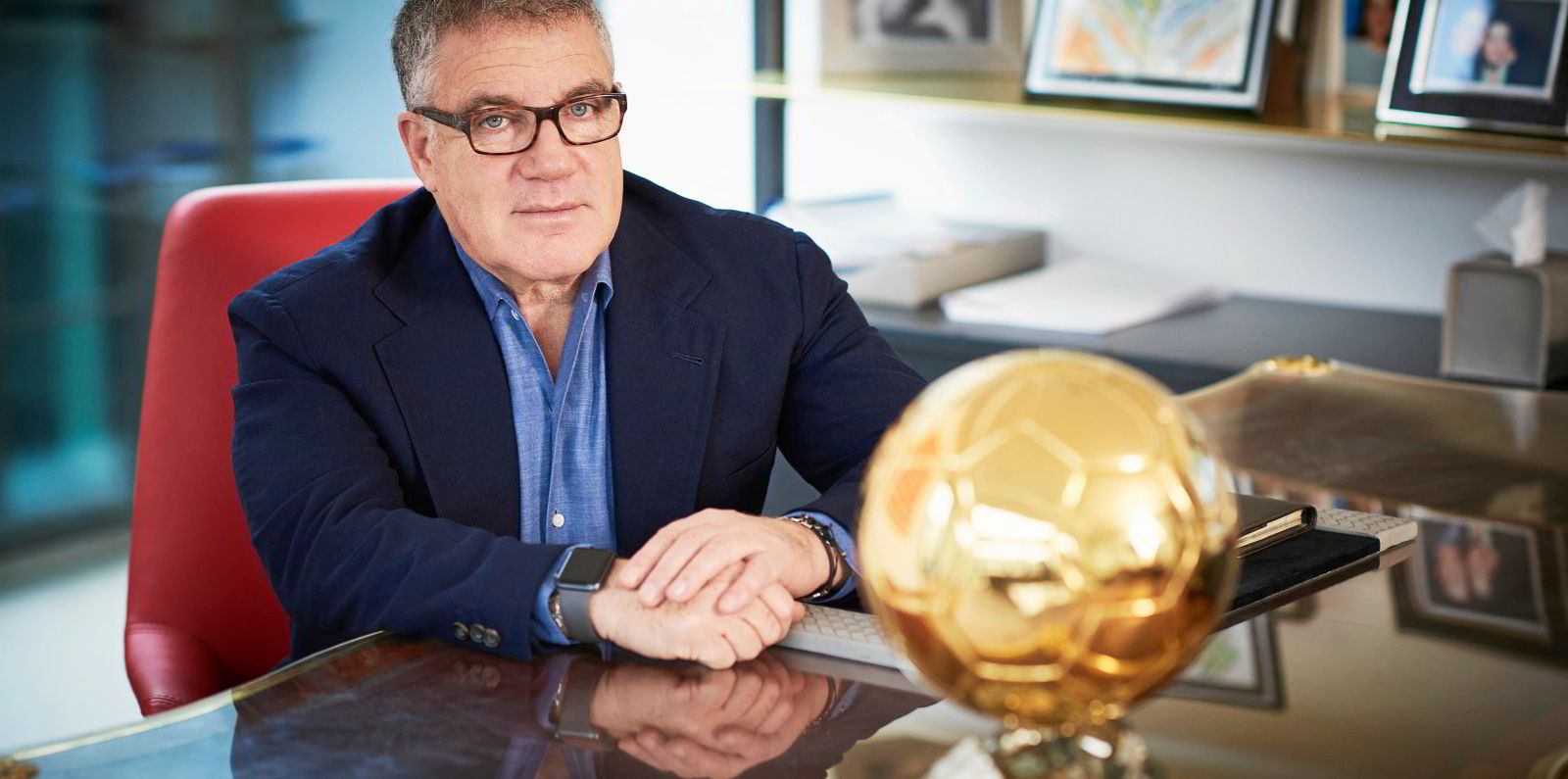 Idan was the son of the now-deceased Sammy Ofer, who was in the day the richest man in Israel.
Stefan's father, Dan Sten Olsson, founded the Stena empire and built its initial wealth.
Inheritance did not play a role in the life of Fredriksen, the son of a welder and who started his working life as a 16-year-old messenger boy in Oslo broking house Blehr & Tenvig.
He is said to have made much of his original cash out of running tankers during the Iran/Iraq war.
Fredriksen's more recent battles have been corporate, not least the tussle with Belgium's Saverys family over control of the Euronav tanker group, which has just led to the exit of chief executive Hugo De Stoop.
It is worth saying that although these rich men are heralded as shipowners, their assets are often quite widely diversified into areas such as oil and property or even seafood.
The wealth tends to be concentrated on these entrepreneurs often because they operate private companies where a tonne of shareholders do not have to be rewarded via dividends — or hybrid concerns. Fredriksen keeps part of his empire private and part, such as Golden Ocean and Euronav, quoted on a stock market.
This is different from the wealth of other shipping executives such as Andi Case, the boss of London-based and publicly quoted broking giant Clarksons, whose remuneration tends to attract even greater media attention.
Case's latest annual pay package of £10m plus shares and options estimated at a further £22m upset many shareholders but looks modest compared to the wealth of the big shipowners.
Still, privately owned CMA CGM made Ebitda profits of $33.3bn over 2022 but at least promised to share out €4m ($4.3m) of this with employees.
Risk and reward
Stock-listed Danish liner group AP Moller-Maersk also repeatedly handed out annual $1,000 bonuses each to staff after reporting a huge growth in corporate earnings. Evergreen in Taiwan — also a public company — did likewise.
In historic terms, sharing some of the wealth among staff like this is rare and many will feel comfortable that the owners and bosses, who arguably take the main risks, benefit so fulsomely.
But the danger is that rich men believe they amassed their wealth purely through their own talents and think anyone else can do that too.
Both are a myth. And it can lead to ultra-conservative thinking when it comes to any kind of change that could threaten their position and holdings — as in preparations for shipping's net zero future.