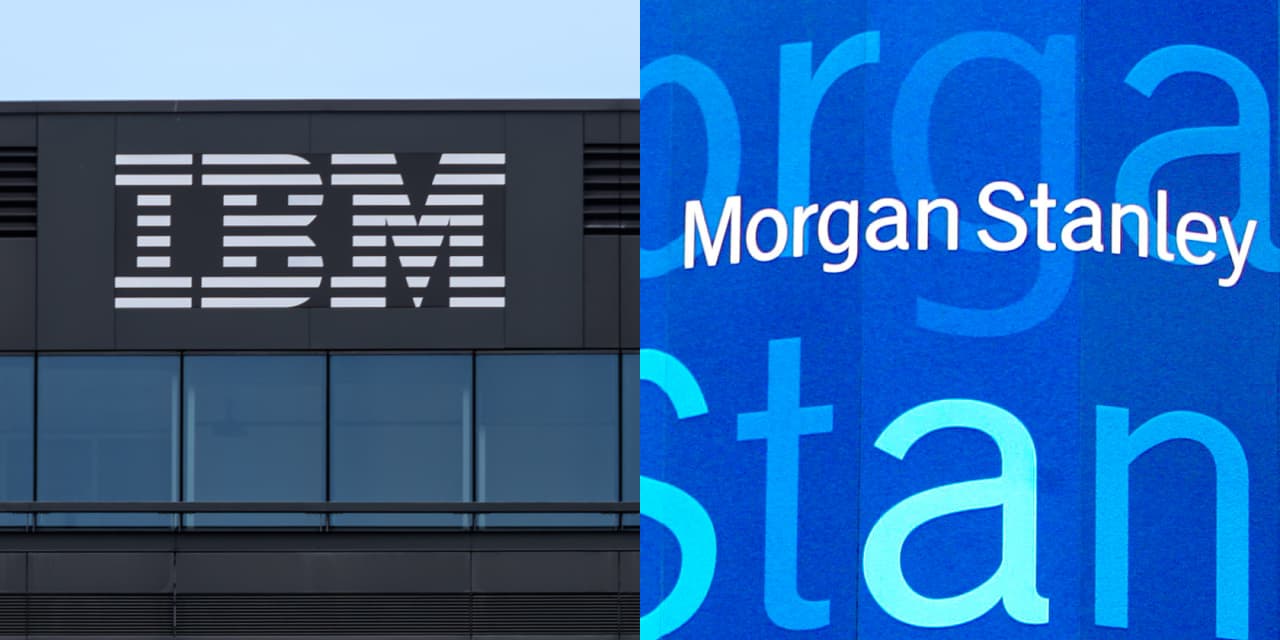 International Business Machines Corp. shares underperformed the broader market Wednesday after Morgan Stanley reversed a nine-month upgrade on Big Blue's stock after a defensive bet paid off.
IBM
IBM,
-2.78%
shares fell 3% as the Dow Jones Industrial Index
DJIA,
-1.41%
declined 1.3%, the S&P 500 index
SPX,
-1.20%
slipped 1.3%, and the tech-heavy Nasdaq Composite Index
COMP,
-0.87%
slipped 1.1%.
Morgan Stanley analyst Erik Woodring said he was taking some chips off the table as he downgraded the stock to equal weight from overweight ahead of the company's earnings next Wednesday after it outperformed the broader market over the past 12 months.
IBM shares are currently up 5% for the past 12 months, while the Dow average is off 7%, the S&P 500 is down 15.5%, and the Nasdaq is down 26%. While the stock has run strong, year-over-year comparisons are going to become more difficult, the analyst said.
Read: IBM just broke a winning streak that lasted nearly three decades
As comparisons get more difficult, "IBM laps its mainframe and [enterprise license agreement] renewal cycles, and macro uncertainty persists, we are increasingly more guarded that IBM can sustain its goal of mid-single digit Y/Y revenue growth (in constant currency) in CY23."
The downgrade reverses Woodring's upgrade back in April, when he called IBM a defensive play to macro risks because of its recurring revenue streams.
Going into earnings, Woodring expects in-line results with his forecast earnings of $3.59 a share on revenue of $ 16.3 billion. Analysts surveyed by FactSet, on average, expect earnings of $3.59 a share on revenue of $16.13 billion.
Read: IBM acquires software company Octo from Arlington Partners to expand federal government services
Woodring said he was raising his estimates slightly because of favorable foreign currency moves as the U.S Dollar Index
DXY,
+0.03%
has declined 8% over the past three months.
The Morgan Stanley analyst said he expects the company's 2023 revenue growth guidance will be in the mid-single digits and that execs will stick to their $35 billion free cash flow target out to 2024.