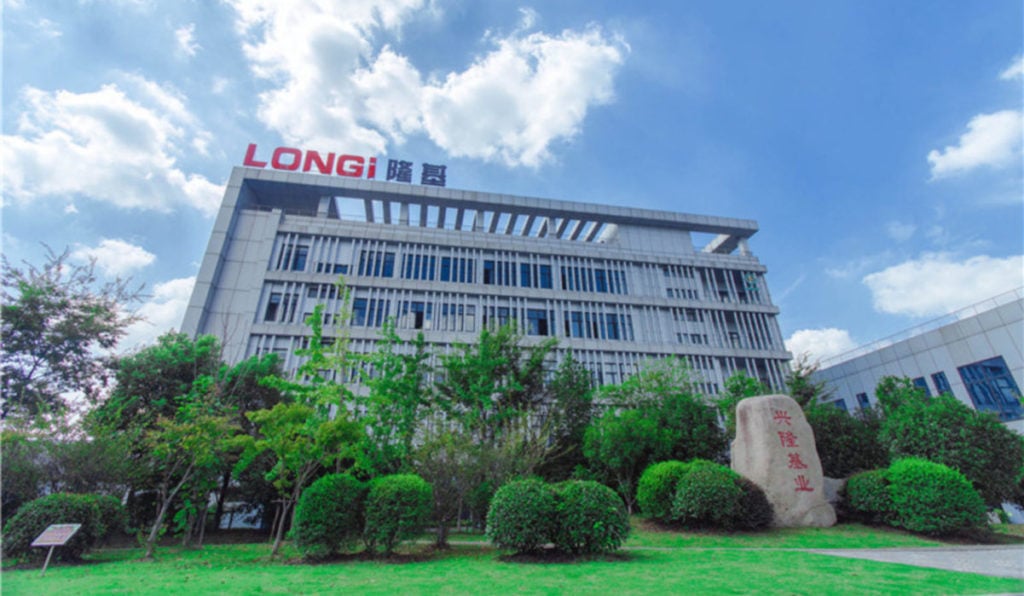 Solar manufacturer LONGi Green Energy Technology (LONGi) has announced an RMB45.2 billion (US$6.7 billion) plan to build a production base in China capable of manufacturing 100GW of solar wafers and 50GW of solar cells each year.
In a filing to the Shanghai Stock Exchange, LONGi stated that it had signed a letter of intent with two local governments in the Shaanxi Province. The new base, which will become the world's largest solar manufacturing facility, is expected to begin operation in the third quarter of 2024. 
LONGi said in the filing that the agreement is "in line with the company's future production capacity planning". 
"(The agreement) is conducive for us to give full play to our leading advantages in technology and products. It is expected that the project will not impact our current operating income," the company said. 
According to information on the website of the Jinghe New City of Xixian New Area, the production base will further exercise the leading advantages of LONGi and the Xixian New Area. 
"(Both parties) will carry out comprehensive and in-depth cooperation and co-create the solar production base."
The Chinese company has been strengthening its production capacity in recent months. Last November, it signed an investment agreement to set up a 10GW monocrystalline module manufacturing facility in China's Guangdong Province.
It was also reported that LONGi would create a holding subsidiary in Heshan City as the investment and operation entity of the project. The subsidiary will lease the factory buildings and auxiliary facilities provided by the owner, and be responsible for the purchase, installation and commissioning of production and process equipment.
The estimated investment budget of the LONGi project company for the factory was RMB2.5 billion (US$349 million).