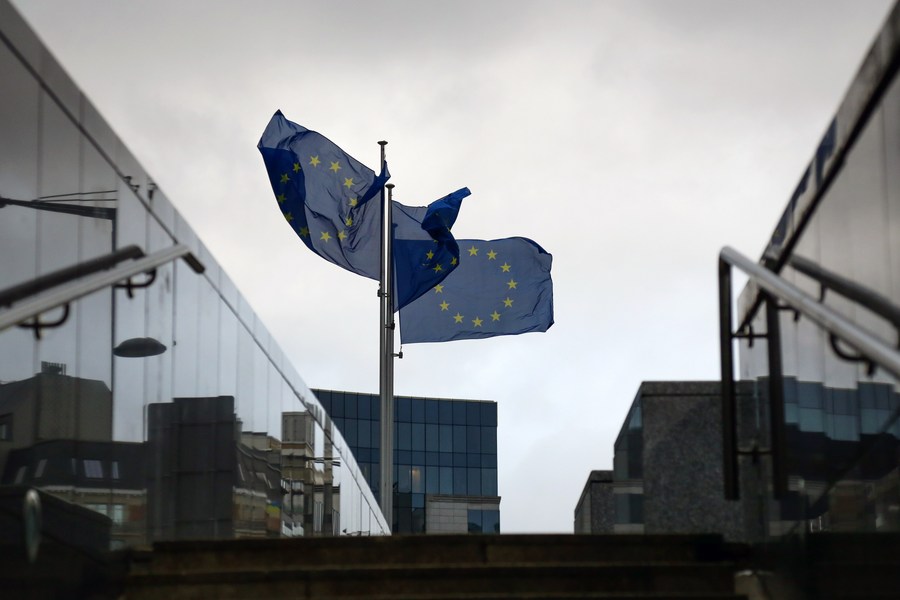 BRUSSELS – The leaders of the European Union (EU) on Tuesday vowed to take measures to protect the competitiveness of the bloc's member states from the United States' Inflation Reduction Act (IRA) while trying to avoid falling into a subsidy war with Washington.
The EU member states' economy and finance ministers discussed the matter on the margins of the year's first Economic and Financial Affairs Council (Ecofin).
European Commissioner for Economy Paolo Gentiloni underlined the need to address the effects of the IRA on the EU's already strained economy but warned against a subsidy war.
"We have to strengthen our competitiveness … It's not about a subsidy war with other countries or US, it's about strengthening Europe's competitiveness," he said ahead of the meeting.
The EU has to work on streamlining its state aid rules, according to Gentiloni, especially for sectors that are crucial for clean technologies and innovation. In parallel, the bloc should be funding common projects, he said, as these will strengthen its competitiveness without undermining its internal market.
EU leaders and industries have voiced their concerns over the IRA, which contains provisions that could have significant repercussions on the competitiveness and investment decisions of the EU industry, in particular as regards sectors crucial for its transition to a green economy.
Signed in mid-August last year, the IRA targets a record 369 billion US dollars of spending on climate and energy provisions. The landmark package comprises tax credits for electric cars made in North America and supports US battery supply chains.
Since then, a joint high-level task force has been established to address the EU's request to be treated "fairly," like other US trade partners, such as Canada or Mexico.
Sweden's Finance Minister Elisabeth Svantesson said on Tuesday after a meeting with fellow ministers from the EU that the member states will continue to discuss their response to measures the United States has taken to stimulate green technology investments, which are seen to disadvantage European companies.
Later the same day, European Commission Vice President Valdis Dombrovskis was meeting US Trade Representative Katherine Tai to discuss the matter.
"We're working through the task force, but we're also doing outreach at other levels to address those concerns. We know that on the US side there are some delays in the sense of implementing guidelines. This gives us a bit more time for discussion on some elements," Dombrovskis said. However, the task force is not likely to solve all the problems.
French President Emmanuel Macron has been pushing for a "Made in Europe" strategy, in which critical sectors would be subsidized to counter the US subsidies.