InvestorPlace – Stock Market News, Stock Advice & Trading Tips
If you can't stand the very concept of groupthink – particularly when it relates to your portfolio – then this list of little-known stocks that will make you rich in 10 years may be up your alley. Of course, this journey will involve some give and take. Mainly, you must exercise patience. Because these ideas run off the beaten path, the relative lack of visibility may lead to greater volatility.
At the same time, zigging while others zag may promote higher overall returns, especially with the little-known stocks that will make you rich in 10 years. Basically, when everyone bets on the same horse, the subsequent rewards will likely be limited. However, the less-celebrated market ideas may blossom. And since you'd already be in line early, you can accrue substantial profitability.
ORA
Ormat
$90.45
MUSA
Murphy USA
$265.25
KLIC
Kulicke and Soffa
$49.92
SMR
NuScale Power
$10.47
CWCO
Consolidated Water
$14.30
FORA
Forian
$2.69
PET
Wag! Group
$2.82
Ormat (ORA)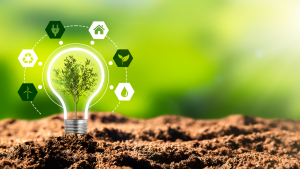 Source: Proxima Studio / Shutterstock.com
Although a sizable renewable energy specialist carrying a market capitalization of over $5 billion, not too many folks know about Ormat (NYSE:ORA). At the time of writing, the average trading volume pings at only 331,310 shares, which isn't much. Given enough page turns on the calendar, however, Ormat may justify its inclusion on this list of little-known stocks that will make you rich in 10 years.
Specifically, Ormat specializes in geothermal energy. According to the Office of Energy Efficiency and Renewable Energy, "[g]eothermal resources are reservoirs of hot water that exist or are human-made at varying temperatures and depths below the Earth's surface."
Further, among the benefits of geothermal solutions is that it's a genuinely renewable resource. Essentially, the heat from the Earth's interior continually replenishes. As well, plants featuring this energy source "produce electricity consistently and can run essentially 24 hours per day/7 days per week, regardless of weather conditions."
Therefore, the positive implications especially in light of global energy challenges make ORA one of the little-known stocks that will make you rich in 10 years.
Murphy USA (MUSA)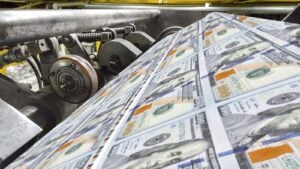 Source: Shutterstock
While Murphy USA (NYSE:MUSA) technically doesn't rank as an unknown, not many people may be aware of its publicly traded status. Sure, the company commands a market cap of over $6 billion. However, its average trading volume presently pings at only a bit above 300,000. Nevertheless, once full normalization materializes, MUSA will justify its inclusion among little-known stocks that will make you rich in 10 years.
Fundamentally, the coronavirus pandemic initially stunted Murphy USA's growth trajectory. Focusing on retail gasoline stations located near big-box retailers, the company saw a sharp demand erosion. However, as Covid-related restrictions gradually loosened, MUSA stormed back. Add some geopolitical fireworks into the mix and you have a near-41% upside performance in the trailing year.
However, MUSA may still have some legs remaining. In addition to companies requiring their employees to return to the office, Murphy USA also benefits from economic realities. Unfortunately for most households, electric vehicles remain too expensive. Therefore, America's gasoline addiction cynically bodes well for MUSA, making it one of the little-known stocks that will make you rich in 10 years.
Kulicke and Soffa Industries (KLIC)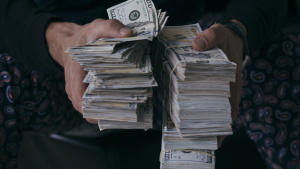 Source: Epic Cure / Shutterstock
If you've followed my work recently, you might recognize the name Kulicke and Soffa Industries (NASDAQ:KLIC). That's because I've been pounding the table on this undervalued and underappreciated opportunity for who knows how long. Frankly, KLIC keeps popping up on my radar for fiscally stable enterprises that also trade at an objective discount. Still, KLIC has a trailing one-year loss of nearly 13%.
Fundamentally, that's going to change soon. Per its public profile, Kulicke represents a leading provider of semiconductor, LED, and electronic assembly solutions serving the global automotive, consumer, communications, computing, and industrial markets. As I said before, it's possible – though not guaranteed – that its wide footprint could make the company recession resistant.
More importantly, the financials tell you everything you need to know. First, the balance sheet features outstanding stability, with a cash-to-debt ratio of nearly 19 times that ranks above 76% of the industry. Second, the company enjoys excellent profit margins. Third, the market prices KLIC at only 7.1 times trailing earnings, compared to nearly 17 times for the underlying sector. So, what are you waiting for? KLIC easily ranks among the little-known stocks that will make you rich in 10 years.