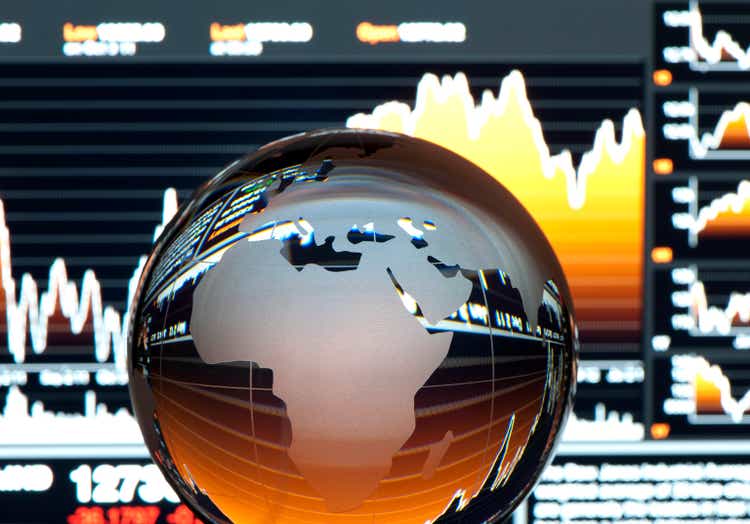 World trade is predicted to increase at a rate of 2.3% per year through 2031, less than the projected 2.5% for global economic growth, making it the first time in 25 years that trade will lag GDP growth, Boston Consulting Group said in a new report.
The war in Ukraine is the primary force in the shifting trade patterns, the firm said. Other factors, including Western nations' decreasing reliance on trade with China and the rise of economic blocs such as the Association of Southeast Asian Nationals (ASEAN), are also contributing.
The Ukraine conflict has supplanted the pandemic as the leading strain on global trade, BCG said. Nikolaus Lang, global leader of BCG's Global Advantage practice and coauthor of the report, pointed out: "After nearly 30 years of a comparatively secure trade environment, we are in the midst of a new East versus West dynamic, with a U.S.- and EU-led community and a China-Russia counterpart, along with the potential emergence of a third grouping of non-aligned nations."
"As companies, industries, and countries alike adjust to the changing geopolitical and economic dynamics, the resulting shakeout will produce opportunities for some and challenges for other," said Marc Gilbert, a managing director and senior partner at BCG.
As a result of the Ukraine conflict, the European Union will increase its trade with the U.S. by $338B, largely due to increased U.S. energy exports to Europe, and will also expand its combined trade with ASEAN countries, Africa, the Middle East, and India.
"Companies should prioritize steps to increase resilience, such as building up buffer inventories of essential commodities and components and prequalifying alternative suppliers," said Michael McAdoo, BCG partner and director of global trade and investment and coauthor of the report.
Earlier, Global cooperation comes into question as business elite meet in Davos.