US equity markets return after a long weekend.
Big earnings week with Netflix later this week.
Big technical levels could stall any more gains.
The equity market returns after a long weekend, and initial economic data points look promising. Europe posted some strong German ZEW data, and China also showed its economy going in the right direction. We had a muted reaction this morning from commodities, but oil has just spiked above $80 and this may start another push higher. Of course, this is a double-edged sword or catch-22. Positive news from China is likely to see a big surge in commodity prices, which would be another inflationary problem for global economies. 
S&P 500 (SPX) news
It is a make or break week for this latest rally. Earnings season started with mixed results from the big banks, and this week we move on to regional banks and then Netflix (NFLX) later in the week. That starts the tech season and another make-or-break period. Recent data has been positive and more news from China overnight is also positive. Perhaps a soft landing is possible, but companies are still beginning to report margin pressures, so earnings will give us more clarity. So far Goldman Sachs (GS) looks disappointing this morning, and Morgan Stanley (MS) is lackluster. 
S&P 500 (SPX) forecast
Technically, 4,000 is a huge level and trendline resistance on the daily chart. Break above, and we move on to 4,100. 4,000 is also the 200-day moving average, so really a key level. The pivot is at 3,951, and failure is likely to see the S&P 500 back to support at the 3,800 to 3,745 zone. For today my bias is slightly more positive but in cautious moves ahead of earnings.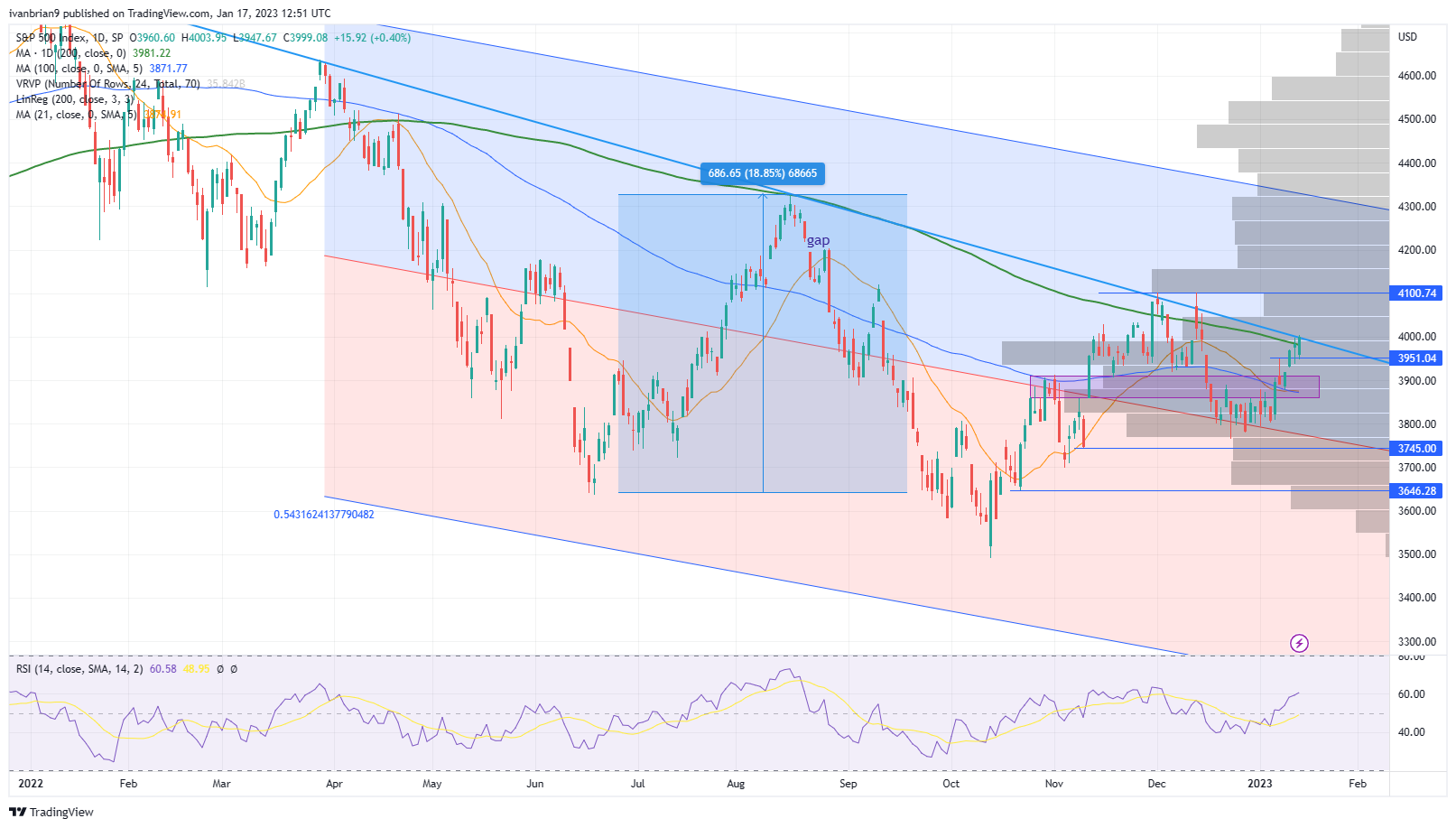 SPX daily chart