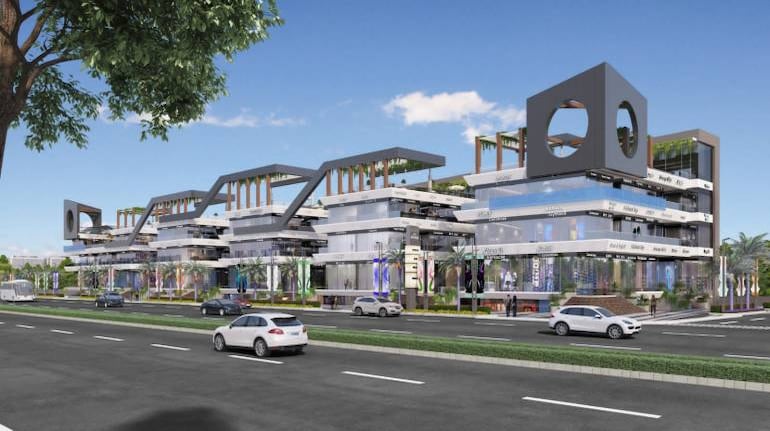 Representative Image.
SKA Group, a real estate developer based in the National Capital Region centred on New Delhi, has launched a new high-street commercial project called SKA Arcadia in Ghaziabad's Wave City in which it will invest Rs 125 crore.
SKA group will develop 2.5 lakh square feet of retail spaces. The project will consist of retail outlets, society shops, high-street stores, food courts, restaurants, and banquet halls, a statement from the SKA Group said on January 17.
The project site is located at a two side-open corner plot and at a short distance from National Highway-24. The project site is surrounded by densely populated residential township projects like Wave City, Aditya World City, Land Craft and educational institutions, the company said in a statement .
The project will be spread across 7,860 square metres and is located on the main entrance road of Wave City and Aditya World City.
The project received Real Estate Authority approval came in December 2022 and it is expected to be delivered by December 2025.
SKA Group has focused on developing affordable group housing projects in Noida and Greater Noida and Arcadia will be SKA's first commercial project in the Ghaziabad region, the statement said.
The Group will invest Rs. 125 crore in the project, which will be a signature high-street commercial project having a frontage of 500 feet. The project has been funded through company resources and bank funding, the statement said.
Sanjay Sharma, Director, SKA Group, said, "Over the years, high-street projects have gained immense traction, with consumers developing an affinity towards them. Ghaziabad has been at the pinnacle of real estate development and witnessed project development of all kinds due to its proximity to other parts of NCR. We felt this is the right time to launch a high-street commercial project to give consumers a high-end commercial-retail shopping experience."
He said that there will be total 700 shops in the SKA Arcadia and the size of shops will vary between 200-500 feet.
Retail shops on the ground floor will be of double-height. Smart features like advanced surveillance systems, smart metering, fibre connectivity, street light automation, automated light, and eco-friendly smart parking will also be developed for user convenience.
Sharma further said that the project is expected to attract 10 lakh population from the nearby group housing projects and regions located in its vicinity.
"Owing to its prominent location, we have been receiving a robust investors' response. SKA Group has always ensured the timely delivery of its project and our commitment to our customers and investors is paramount. We are expecting to deliver the project by the end of 2025," Sharma said.