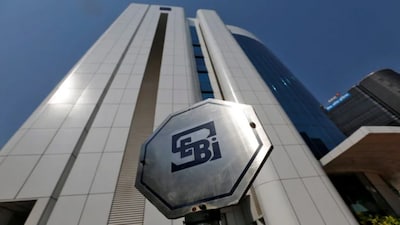 January 14, 2023 09:16 AM IST
Mutual fund sponsors might no longer be necessary in a mutual fund's lifecycle. On the other hand, SEBI has proposed a new breed of sponsors that don't meet existing stringent criteria, but which comes with deeper pockets.
January 13, 2023 10:26 PM IST
The platform had contributed Rs 5,515 crore of mutual fund investments compared to the industry's net equity inflow of Rs 7,303 crore in December.

January 13, 2023 06:05 PM IST
Gold futures price in India rose to Rs 56,245 per 10 grams, surpassing the previous record of Rs 56,191 hit in August 2020, when the bullion had benefitted from the economic uncertainty due to COVID-induced lockdowns.

January 12, 2023 01:03 PM IST
The Tata Mutual Fund's Chief Investment Officer (Equities) says debt allocation will play a crucial role over the next two years. A combination of short-term funds, target maturity funds, and dynamic bond funds is good for debt allocation, which should be around 30-40%

January 12, 2023 12:57 PM IST
Despite the volatility and bearish sentiments prevailing in the markets in the latter half of December, there were many portfolio management service schemes that generated better returns compared to the Nifty and the Sensex

January 12, 2023 09:46 AM IST
Aditya Birla Sun Life Multi Asset Allocation Fund aims to invest across equity, debt, gold and silver in a single fund. Financial planners say it's best to practice asset allocation through separate schemes, but suggest a selective exposure to multi-asset if you the sort who invests directly.

January 12, 2023 07:17 AM IST
Rising interest rates have led to an increase in bank fixed deposit rates and lowered the returns of debt funds. But comparing the two is a mistake. Your debt fund returns are about to get better.

January 10, 2023 01:08 PM IST
In growth or equity-oriented schemes, small-cap funds got the highest inflows at Rs 2,244.77 crore followed by Rs 1,962.26 crore in mid-cap funds, data provided by the Association of Mutual Funds in India shows

January 10, 2023 08:42 AM IST
In November 2022, HSBC Mutual Fund, one of the handful of foreign asset management companies in India, announced that its takeover of L&T mutual fund is complete. That made bigger news than any of its mutual fund scheme ever did in the past many years, as HSBC India mutual fund's performance has been ordinary. But newly-appointed co-CEO, Kailash Kulkarni has plans to localize this foreign fund house and do business, the India way.

January 10, 2023 08:39 AM IST
AMFI, the Association of Mutual Funds of India, has asked for uniform capital gains taxation and better tax treatment for ETFs, from Budget 2023

January 10, 2023 08:38 AM IST
Since the performance of these funds are cyclical in nature, their portfolios are constructed in a way that that not only to capitalize the opportunities when the sectors or theme perform well but also contain the loss well when they undergo rough paces
January 09, 2023 09:35 AM IST
The sharp decline in returns from small-cap funds over the past one year should not deter investors. A revival in the property cycle, consumer spending post-Covid-19 and a repair of household balance sheets is good news.

January 06, 2023 09:21 AM IST
Both, Crisil and ICRA have given the issue AA rating. According to ICRA, the rating is constrained by the impact of COVID-19 on the group's profitability and asset quality.

January 05, 2023 08:53 AM IST
Exchange-traded funds have become hugely popular in India as large-cap-oriented funds find it tougher to beat benchmark indices. Three key factors can help narrow the list

January 05, 2023 07:22 AM IST
Especially, midcap schemes are more likely to add these stocks in their portfolio to adhere to the regulator's mandate of holding at least 65% of the assets in the midcap universe
January 04, 2023 08:32 AM IST
Some 66 stocks on the Nifty Midcap 150 index delivered positive returns in 2022. The Nifty 50-TRI gained 6 percent, while Nifty Midcap 150-TRI clocked 4 percent rise

January 03, 2023 11:16 AM IST
The rise in passive investment is one of the reasons for the underperformance of AMC stocks

January 02, 2023 10:57 AM IST
Introduced in January 2013, direct plans have become the preferred way for large and institutional investors to invest in mutual funds. Over time, SEBI-registered investment advisors have given them a further boost

January 02, 2023 08:11 AM IST
While direct plans gave a low-cost option to invest in mutual funds, they can also backfire if you are the sort who need advice and handholding, especially in volatile markets. The ticket is cheaper, but if you board the wrong train, it can leads you far from your goal.

December 30, 2022 11:06 AM IST
The SIP mandate can get cancelled if the SIP bounces for three consecutive months. PGIM Mutual Fund has recently given a leeway of four months before SIP cancellation. Make sure you have enough money in your bank account around your SIP dates.

December 30, 2022 08:25 AM IST
From 40 mutual fund schemes that have picked up Bank of Baroda shares afresh, 23 schemes picking up Punjab National Bank shares and 17 schemes picking up SBI shares afresh, mutual funds have found fancy for state-owned banks all over again. An improved asset quality and better growth in deposits as well as loan book are making PSU bank shares attractive again

December 30, 2022 07:48 AM IST
There is no one right size or one definition of what a good corpus size is. Many variables impact the performance of a fund. A large fund may continue to do well even after it has become too large. Size is important if you choose to invest in a small-cap or a mid-cap fund.

December 29, 2022 10:32 PM IST
The capital market regulator imposed a penalty of Rs 1 lakh each on the fund house and its trustee company for absorbing a chunk of its recently launched scheme's- DSP Nifty 50 ETF- expenses on the AMC's books, in violation of SEBI rules that state that all scheme-related expenses must be borne by the scheme

December 29, 2022 12:16 PM IST
Rising COVID cases in China is a cause of concern for Marzban Irani, Chief Investment Officer, Fixed Income, at LIC Mutual Fund. However, he feels it won't impact the world as much as it did in March 2020. His one big advice for investors: don't chase returns, without thinking about the risks involved.