AI crypto projects and their native tokens are surging as traders expect artificial intelligence to be the next big thing in blockchain, following the rise of OpenAI's ChatGPT, generative AI, and other machine-learning technologies. Future cryptocurrencies could potentially find a central application in artificial intelligence, already finding a use case in emerging technologies such as self-driving vehicles, and chess-beating AI bots.
AI coins are expected to boost the total crypto market cap, already pumping in early 2023 – FET coin for example spiking over 200% in January alone. The AI crypto sector has grown rapidly, attracting interest and investment from around the world.
When AI and blockchain technology merge, the sky is the limit. Stick around till the end of this detailed article where the top 10 AI cryptos will be discussed in-depth and everything else you need to know surrounding this topic to help you make up your mind whether or not you should invest in AI crypto coins in 2023.
The Top AI Crypto Coins to Buy in 2023
Many recent cryptocurrency initiatives now heavily include AI. To help you get started, we've compiled a list of the top 10 AI cryptos:
Fetch (FET) — AI Profit Generation Cryptocurrency of 2023
iExec RLC (RLC) — AI-Powered Crypto Revolutionizing Big data, FinTech and more
Ocean Protocol (OCEAN) — Ocean Protocol Uses AI to Unlock and Monetize Data
SingularityNET (AGIX) — Online AI Algorithm Market
Velas (VLX) — AI-Powered Crypto with A Revolutionary Use Case
VIDT DAO (VIDT) — Open Source AI Crypto Token That Verifies Web3 Ecosystem Trust
Cortex (CTXC) — AI-Powered Contract Crypto Coin
dKargo (DKA) — AI Crypto Making Logistics More Systematic
Numeraire (NMR) — a Crypto-Informed Artificial Intelligence Hedge Fund
Reviewing the Best AI Cryptos to Invest In & Where to Start
AI is all the rage in 2023 and as each passing day goes by, the use cases of this powerful technology is only expanding. The development of artificial intelligence is anticipated to have a major effect on the expansion of the crypto industry as well. The crypto industry has expanded rapidly over the past few years, drawing in customers from all corners of the globe, and at the time of writing AI crypto coins are in the limelight.
Keeping that in mind, let's take a deeper dive into the top AI crypto coins of 2023. 
Fetch (FET)
Fetch.ai is a research lab dedicated to artificial intelligence (AI) that was established in 2017 and debuted in March 2019 via an initial exchange offering (IEO) on Binance. Because it uses autonomous AI to carry out operations that make use of its global network of data, Fetch.ai helps to democratize access to artificial intelligence by providing a cryptographic protocol network upon which anybody may join and access safety information.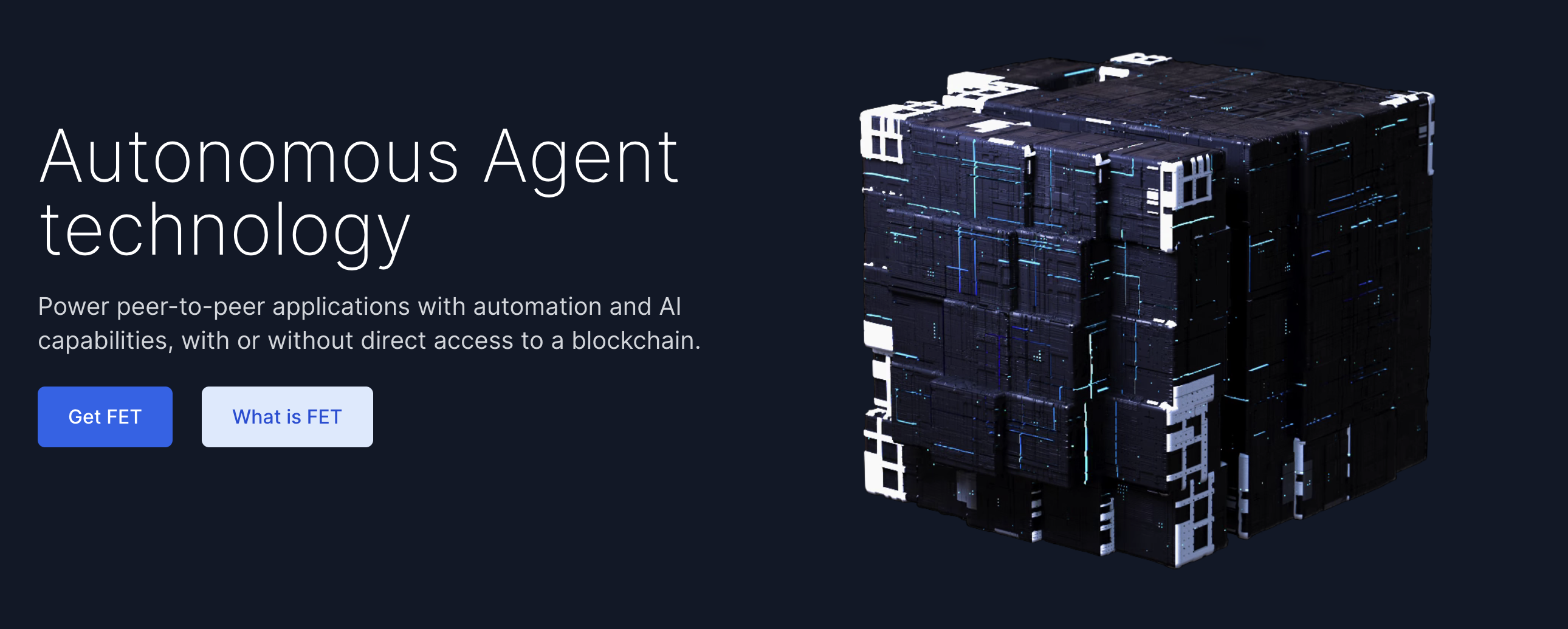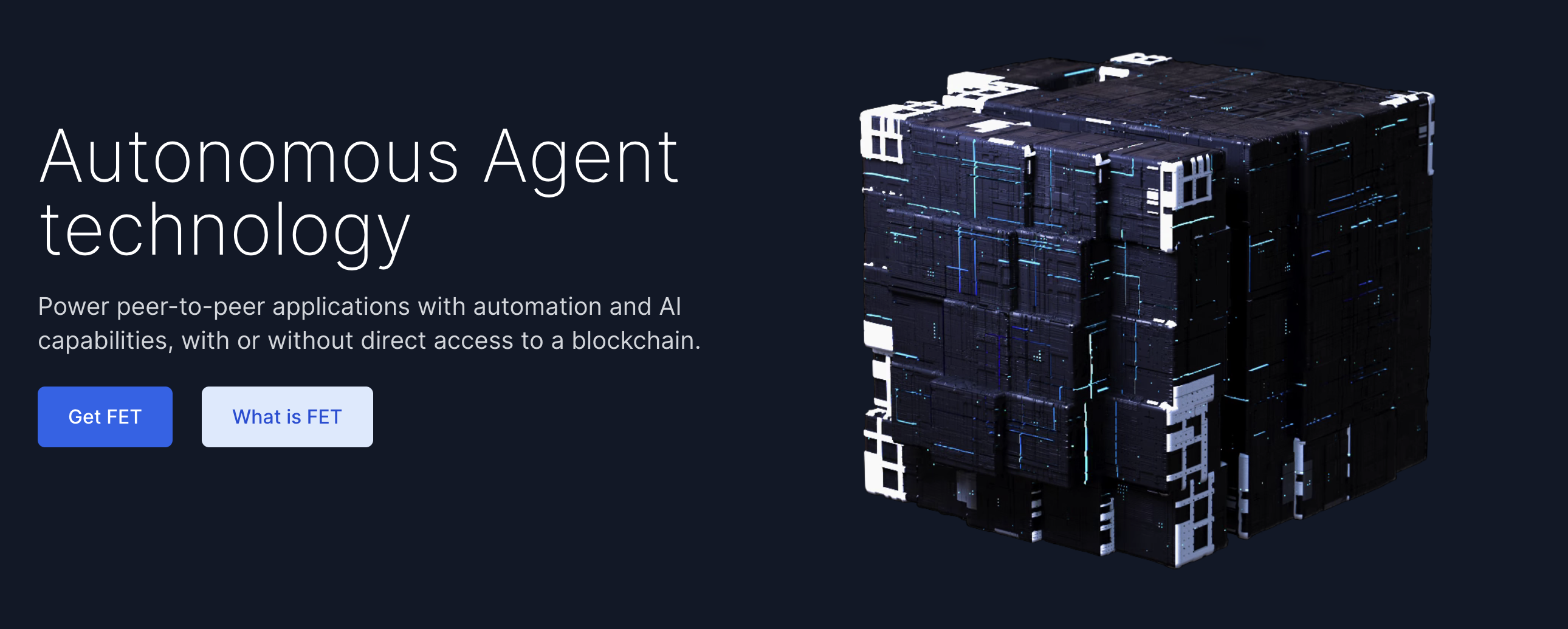 Use cases that form the foundation of the Fetch.AI model include improving smart energy grids, DeFi trading platforms, travel, transportation networks, and almost any other complicated digital system that makes use of large-scale datasets. 
FET which is Fetch.ai's utility token is used in the platform's smart contracts and oracles, and it was developed to develop, locate, train and deploy digital twins.
Users may create and launch networked copies of their digital twins using FET. When using FET tokens, developers get access to a suite of machine learning-based utilities that enable the training of an independent digital twin and the deployment of collective intelligence throughout the network.
The staking of FET tokens enables validation nodes, which in turn improves the reliability and validity of the network.
This popular AI crypto token is listed on eToro.com, which is also a social trading platform where investors can connect with other traders interested in AI cryptocurrencies.
Your capital is at risk
iExec RLC (RLC)
When it comes to blockchain-based distributed systems, iExec is the market leader. To facilitate the sale of computer resources, apps, and even data sets, blockchain is used to set up a distributed market infrastructure.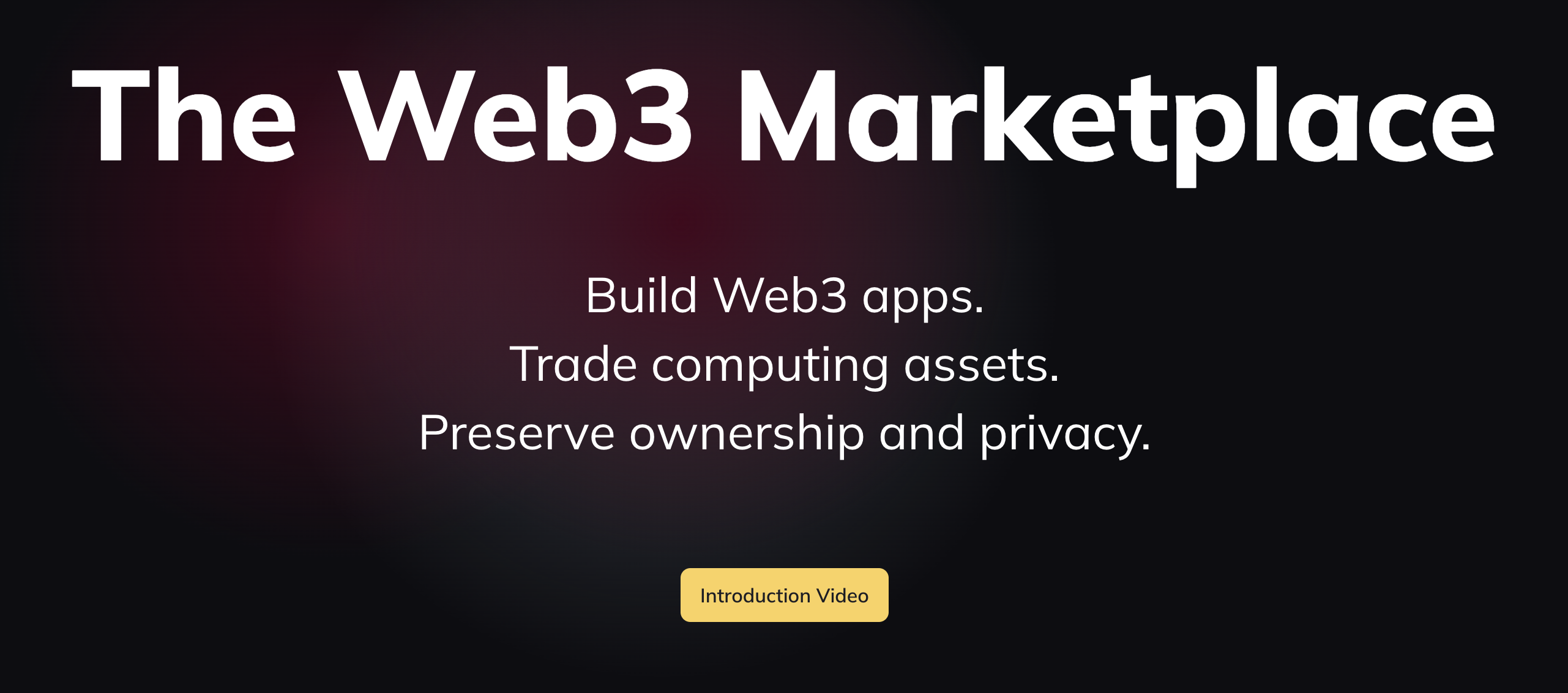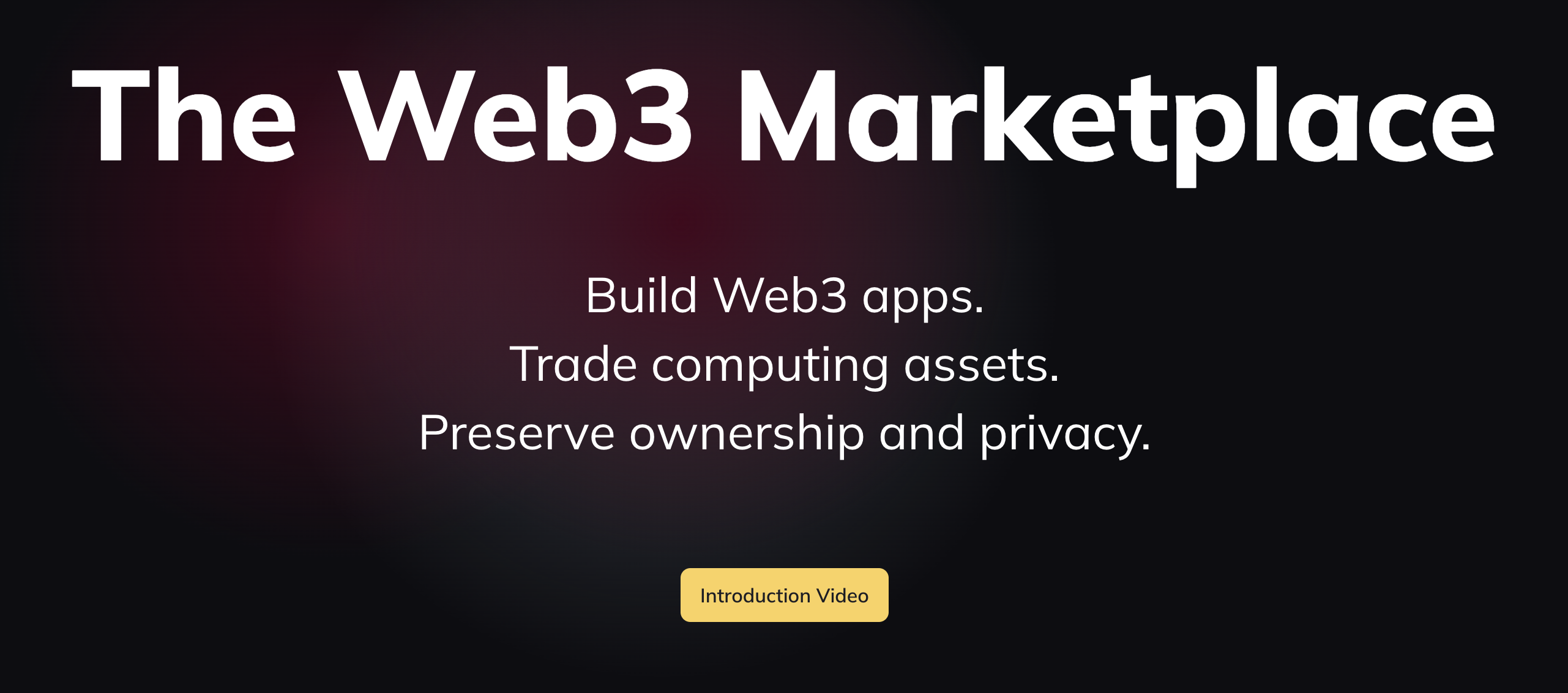 This is achieved by making available a pool of remote servers that may be accessed whenever they are needed. iExec's versatility means it may be used to support software in many different industries, including but not limited to big data, healthcare, AI, rendering, and finance. On October 16th, 2016, IExec was established with the mission of developing a brand-new approach to cloud computing.
Accordingly, iExec uses XtremWeb-HEP, a freely available desktop matrix program that implements capabilities like multi-users, multi-applications, deployment of digital pictures, fault-tolerance, data management, private infrastructure, security, and much more.
Providers of computational resources form the backbone of the iExec network. The iExec Workers are what you're looking for. Users who choose to participate in this workforce can do so by connecting their computers to the network and earning RLC tokens in exchange for their efforts.
Through iExec, app developers may charge for access to their algorithms and data owners can make their important datasets accessible to the public. Proof-of-contribution (PoCo) is a consensus mechanism that enables agreement in the off-chain computation. This proof-of-contribution allows third-party resource suppliers to have the blockchain attest to how their resources were used.
Built entirely on the Ethereum blockchain, iExec provides DApps with simple, scalable, and secure access to servers, databases, and computational resources, as well as enabling a Virtual Cloud Infrastructure that can deliver high-performance computing services on demand.
Therefore, iExec facilitates low-cost, high-performance computing via decentralized cloud architecture, which is essential for the new breed of blockchain-based distributed apps. As a result of a dispersed cloud making it simpler to use equipment, data centers can have a far larger impact on the environment.
Your capital is at risk
Ocean Protocol (OCEAN)
To simply unleash the worth of their information and begin monetizing it, people and organizations may utilize Ocean Protocol, a blockchain-based ecosystem that uses data tokens built on the ERC-20 standard.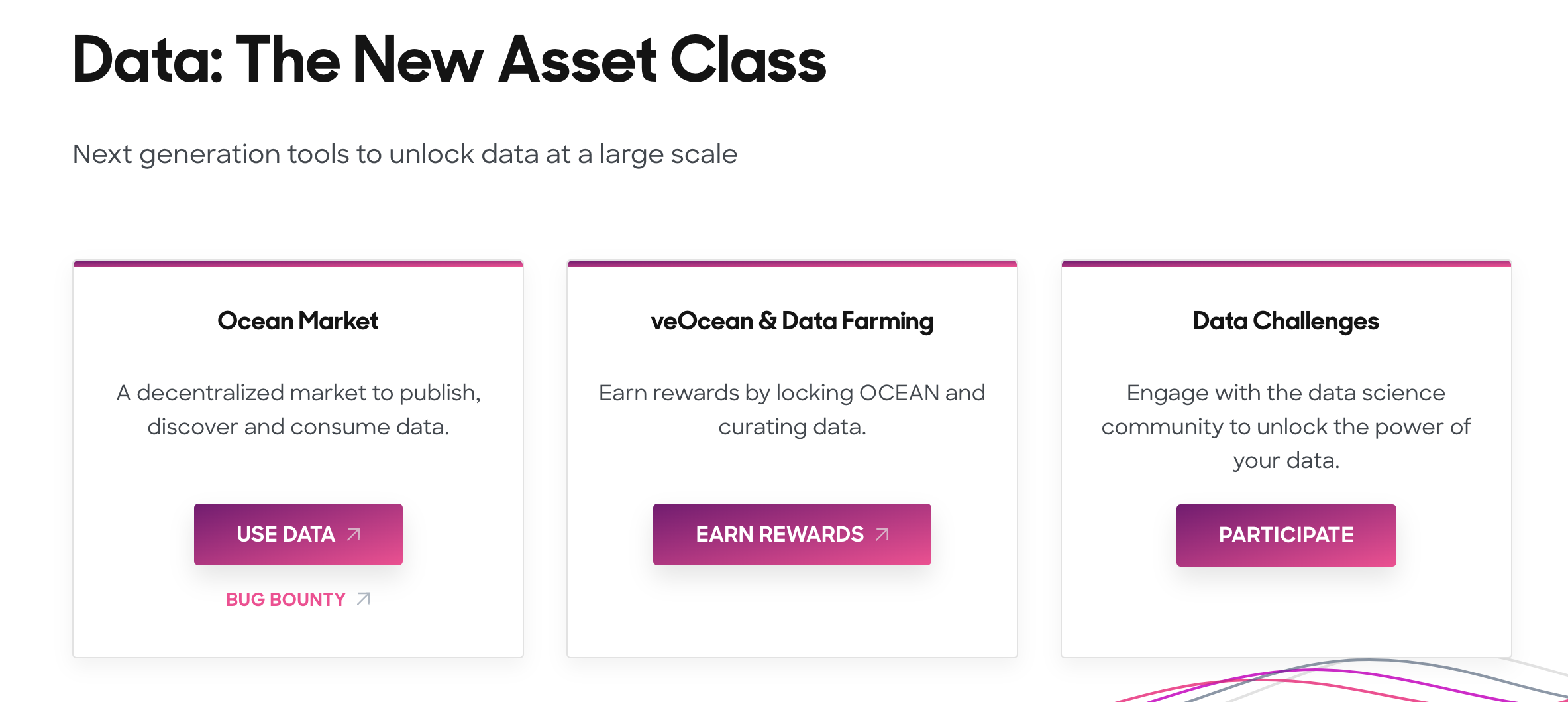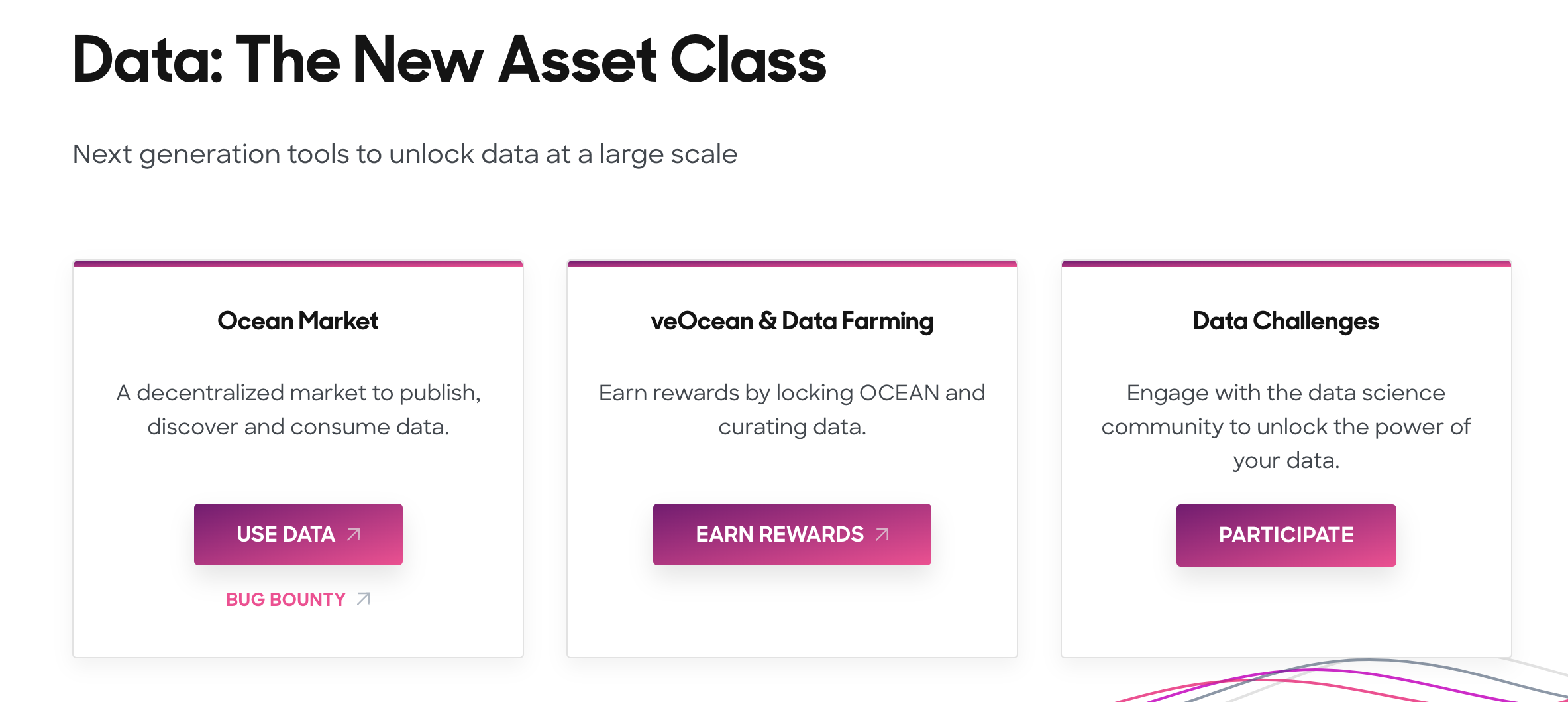 With Ocean Protocol, publishers may make money from their data without giving up control, and users can gain access to datasets that were previously inaccessible or difficult to locate. Find these datasets on the Ocean Market and buy, use, or resell them as needed.
Ocean Protocol uses data tokens to represent each data service, which may then be used to encapsulate a dataset or compute-to-data service, allowing for the data to be accessed by third parties for processing without leaving the publisher's private sandbox.
For the purposes of voting in community elections and staking data, as well as for buying and selling data on the Ocean Market, the OCEAN utility token serves as the primary medium of exchange. An OCEAN-data token AMM pool regulates the market price of data tokens by reacting to supply and demand when the token is traded on the open market.
By enabling anybody in possession of desirable datasets to tokenize these datasets and make them available on the Ocean Market, Ocean Protocol makes data that was previously unavailable or difficult to obtain easily accessible. Data publishers benefit from a new source of revenue, and academics, analysts, and the general public all get better access to data. 
Companies can use the resources provided by Ocean Protocol to construct and release their own data marketplaces by forking the Ocean Protocol or utilizing the Ocean Protocol React hooks. In addition, it supplies a wealth of materials to aid in this procedure.
OCEAN token holders may stake their tokens on datasets on the Ocean Market and take part in the data token economy in a direct way. Once an OCEAN-data token pool has been chosen, the "stakes" of that pool become liquidity providers in that pool in exchange for a share of the pool's transaction fees.
Check out our list of other best ERC-20 tokens to buy.
Your capital is at risk
SingularityNET (AGIX)
SingularityNET is a blockchain-based platform that facilitates the creation, distribution, and monetization of AI services by making an open, decentralized, and global AI marketplace available to everyone.
SingularityNET's native utility token, AGIX, may be used to shop for, try out, and buy a wide selection of artificial intelligence services. An additional benefit of the market is that it provides a venue for AI tool developers to promote and sell their products while also readily monitoring their progress and sales.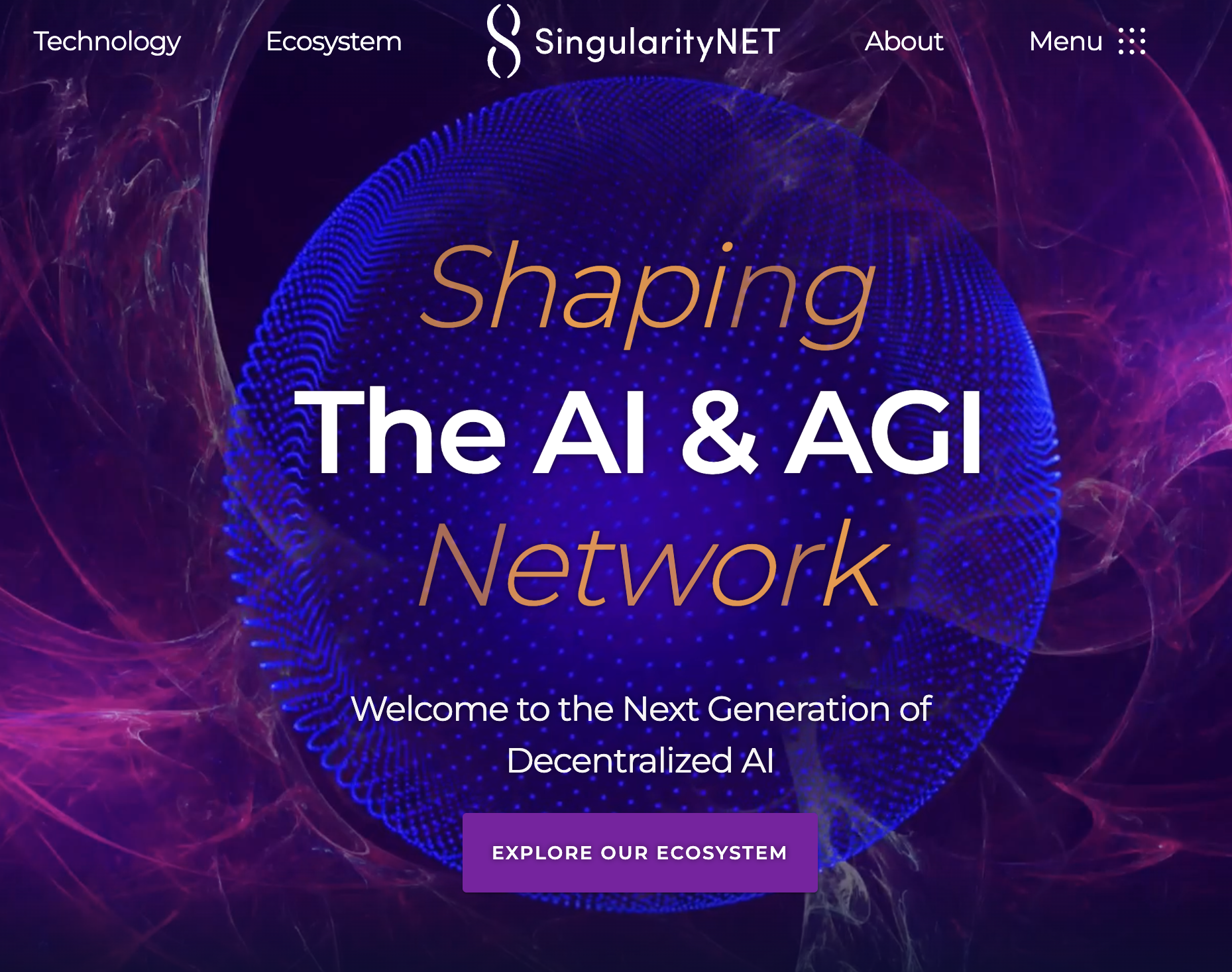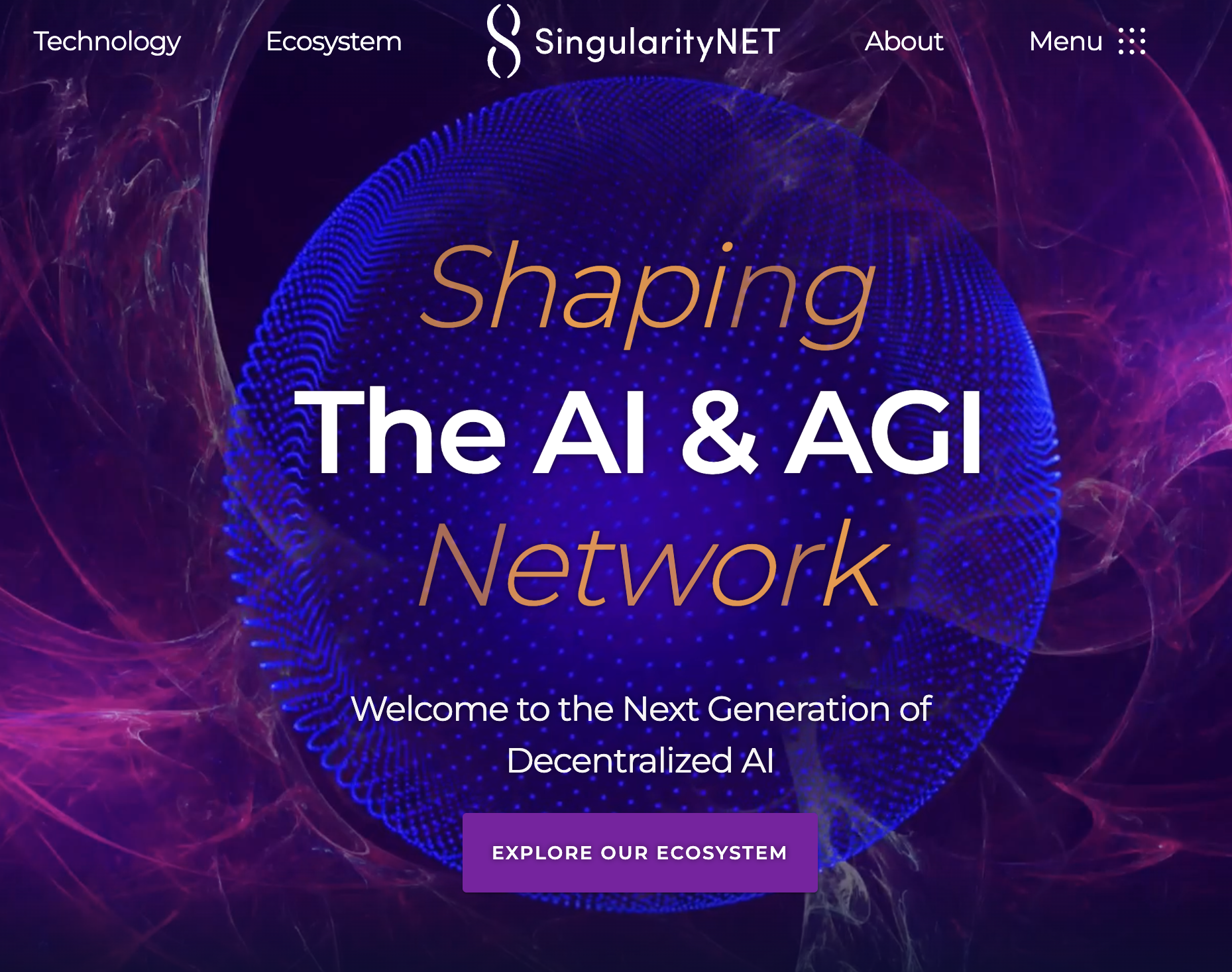 Sophia, the world's most emotive robot, was developed by the pioneering team at SingularityNET. Sophia's full linguistic comprehension is a major aim for SingularityNET, and the team also plans to keep working on OpenCog, an AI framework with the potential to reach "advanced general intelligence," or AI on par with humans.
The platform was unveiled in 2017, and in December of the same year, it conducted an initial coin offering (ICO) that raised $36 million in a minute.
SingularityNET is the first marketplace that allows customers to try out any AI service before paying for it, and it makes it simple for programmers to offer their AI tools and libraries. 
In addition, SingularityNET's Request for AI (RFAI) portal connects those in need of specialized AI services with SingularityNET's vast community of AI specialists. This solution enables clients to quickly and easily commission a new AI tool while providing developers with an opportunity to earn AGIX tokens for their efforts.
SingularityNET's growth has increased the AGIX token's practicality. SingularityNET's SNEP function, which allows AGIX investors to vote on proposed improvements to the network's infrastructure, went live in October 2020. Nonetheless, in March of 2020, a staking function was implemented that allowed token holders to wager their tokens in exchange for a return. 
SingularityNET and Hanson Robotics have just launched a collaborative venture called Awakening Health to create healthcare devices that make use of artificial intelligence. Grace, a humanoid medical assistant, is the company's debut offering.
Check out our list of best Utility-tokens that provide the same, if not better, benefits.
Velas (VLX)
Up to 75,000 transactions per second may be handled immediately on the Velas Blockchain, which also boasts the industry's best level of security and costs nearly nothing to use.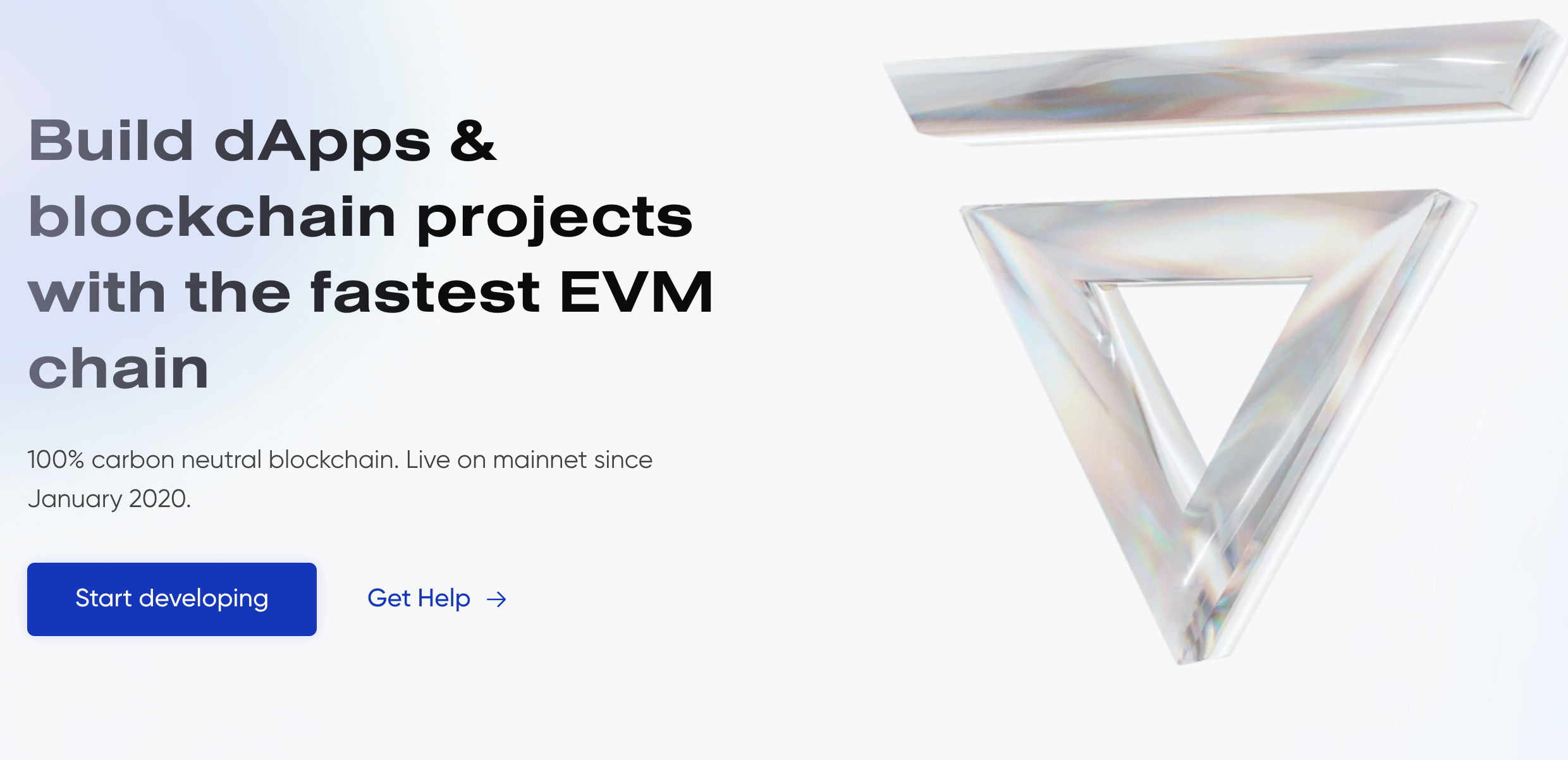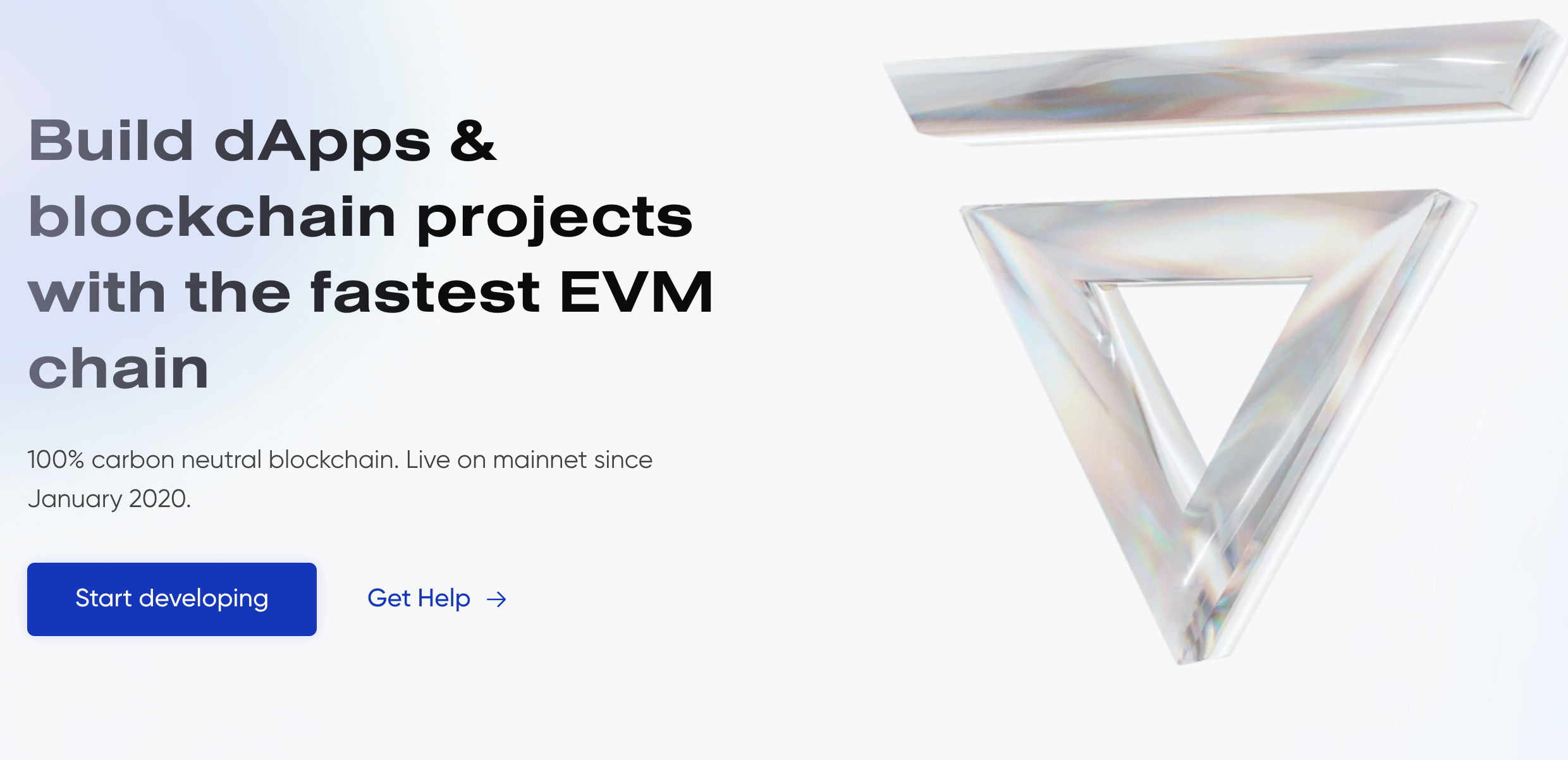 Velas Ecosystem is a collection of decentralized goods that have been constructed on top of its chain to showcase the convenience of using decentralized, open-source products. 
The following features make Velas one of a kind:
Economical and Speedy Transactions – very effective output at a relatively small investment.
EVM – in full support of all Ethereum-based decentralized applications (dApps) and smart contracts.
Velas Account – Without compromising user security, they have developed a password-free approach that makes it just as easy to use blockchain-based apps as it is to use Google or PayPal.
MicroApps – It is planned that Velas will soon be able to offer cross-platform decentralized apps where not only the code (logic) but also the user interface is kept in an immutable distributed ledger.
Access Management – a distributed authentication and authorization system that gives users choice over which encryption methods are used to secure their IPFS data.
Velas Wallet – cryptocurrency wallet that supports many currencies and also has staking capabilities.
Velas Vault – Innovative means of safekeeping confidential information and passwords. This opens the door for many applications, such as decentralized custody solutions for assets that exist on other blockchains, such as Bitcoin, Ethereum, the ERC-20 token standard, and many more.
VIDT DAO (VIDT)
Open source platform VIDT DAO offers verifiable trust throughout the whole Web3 ecosystem. By employing the most advanced public blockchain and timestamp technology, the VIDT DAO Web3 platform establishes trust in procedures by making all relevant information and records verifiable.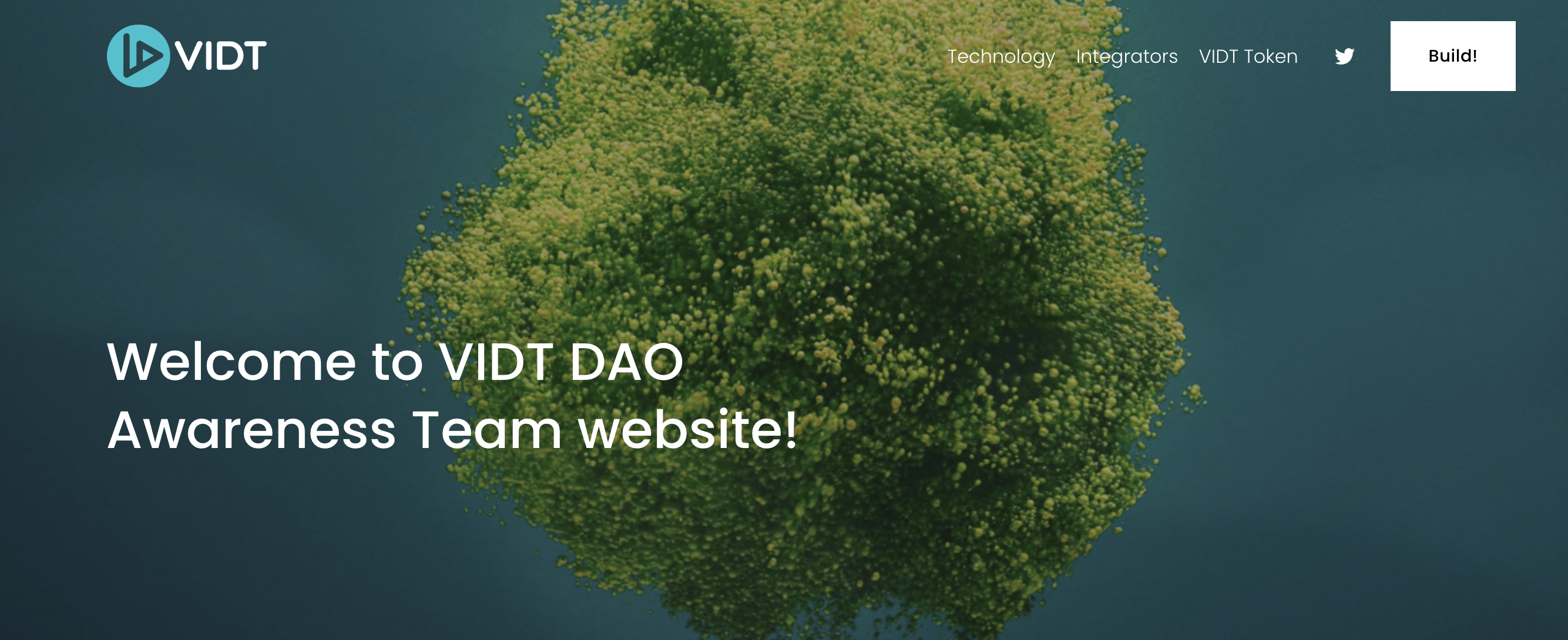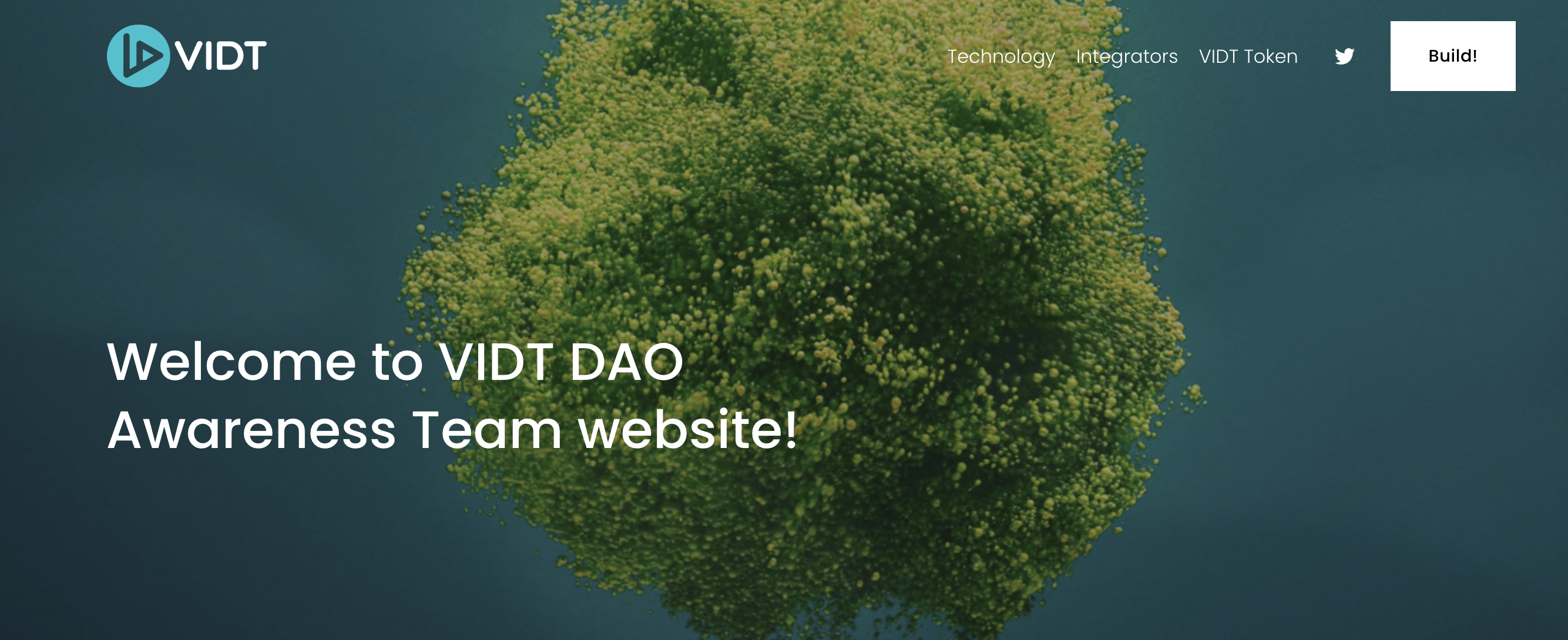 Digital assets such as certificates, sensor data, and firmware may be registered and time stamped using the VIDT DAO open-source technology, which is available to any Web3 developer or user.
In recent years, several well-known businesses, including Procentec, Nyenrode, AmSpec, DeGO, IBM and Amsterdam Vintage Watches have benefited from VIDT Validation Tech. 
For verification purposes during a transaction, the VIDT utility token is utilized. When a transaction is executed, the file hash, timestamp, and blockchain address are recorded. VIDT is active on the Ethereum (ERC-20) and BNB (BEP-20) blockchains (ETH). The VIDT DAO is an open, community-driven, third-generation blockchain validation environment.
Data provenance, ownership changes, and fraudulent activity may all be recorded and tracked thanks to the VIDT DAO technology built for blockchain storage. 
The public may view and verify any chain of custody on the decentralized ledger (blockchain). The protocol allows users to securely store encrypted data on the blockchain via the project's API, which can be accessed from languages like Python, JS, and Java.
For the purposes of IP protection through time stamping and enabling the sale of digital assets through quick and cheap transactions, VIDT technologies are favored by developers. 
A cloud service related to the VIDT API, which is interoperable with major computer languages, is available to organizations and individuals that create files, data, and digital art. In short, it's a cheap and easy method to start utilizing the VIDT DAO infrastructure.
The VIDT DAO smart contract tracks which issuer linked a file and saves the hash of the file in an encrypted format. The blockchain stores only encrypted fingerprints of files, which ensures data privacy and satisfies the General Data Protection Regulation.
Cortex (CTXC)
Cortex is a public, peer-to-peer blockchain network that enables users to submit and run Artificial intelligence systems on the distributed system.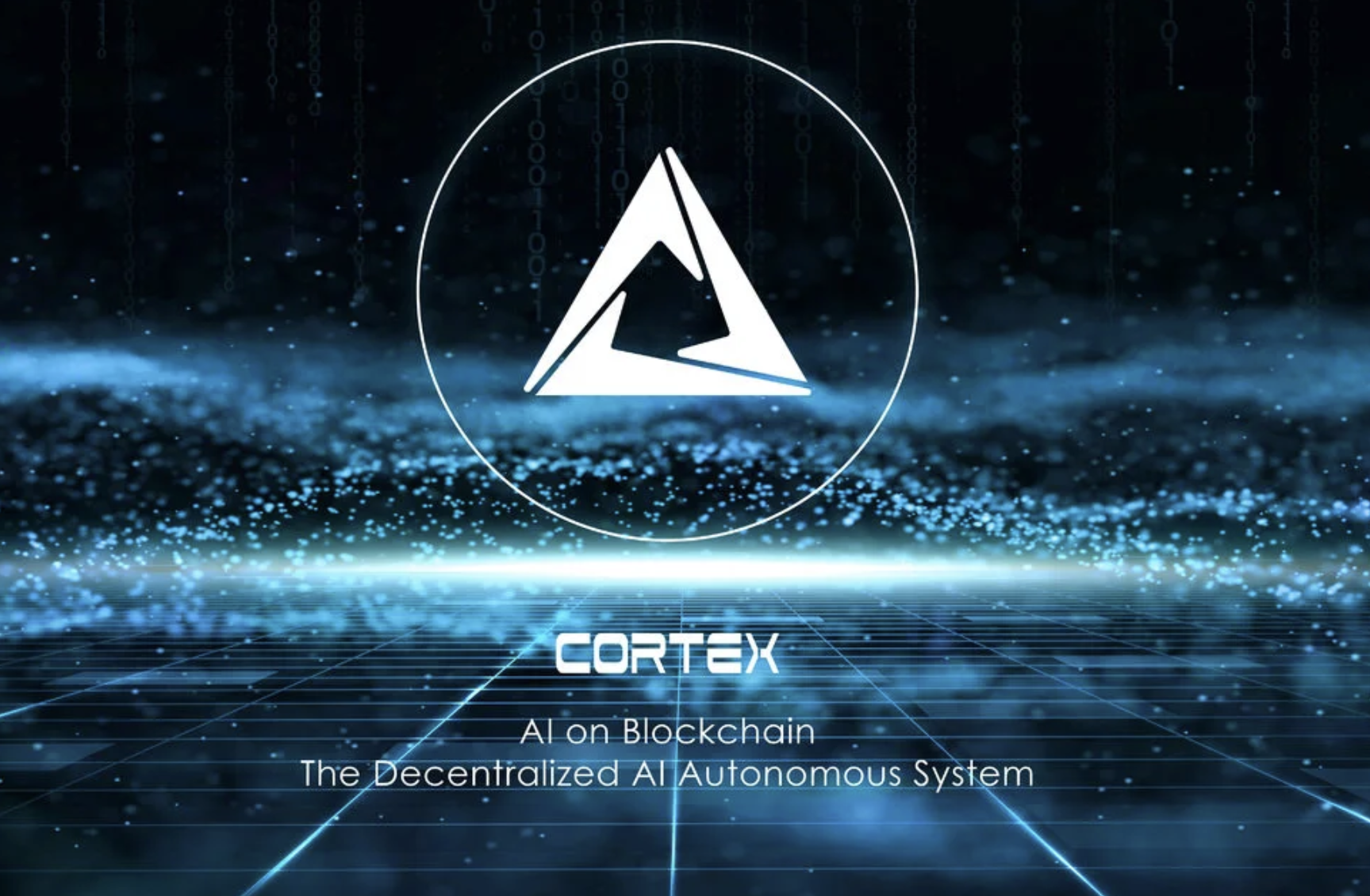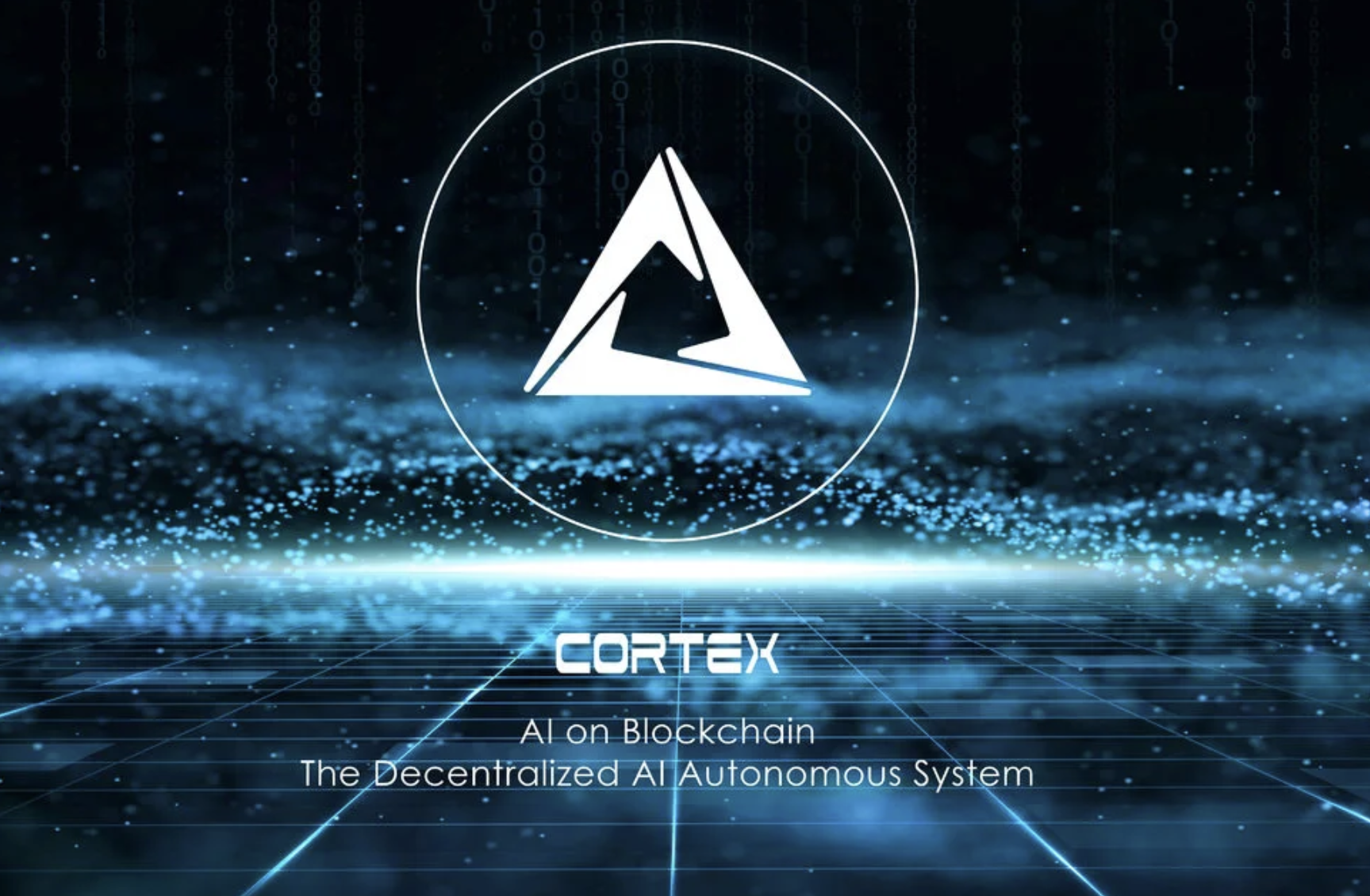 Cortex is an open-source AI platform that makes it simple to incorporate models into smart contracts and develop AI-enabled decentralized apps, with the ultimate goal of democratizing artificial intelligence (DApps).
That paves the way for a lot more flexibility than what's currently available in Ethereum smart contracts. The use cases for decentralized applications (dApps) driven by artificial intelligence (AI) developed on the Cortex network are many, ranging from AI-governed stablecoins to play-to-earn crypto games to crypto loans.
The Cortex Virtual Machine is used to fuel AI features; it does away with the need for central processing units and instead relies only on the network's GPU processors, which can do much more work. 
Using Cortex, programmers may create their own artificial intelligence algorithms, which they can then sell for CTXC tokens. If the CTXC token appreciates in value, more developers will be motivated to join the Cortex ecosystem and build a wider variety of AI applications for dApps.
dKargo (DKA)
dKargo leverages blockchain technology to create a cooperative logistics network that was previously unthinkable, resolving trust difficulties amongst logistics sector partners spread out across the globe. Token investors on dKargo may transact in a trust-free market for logistics operations.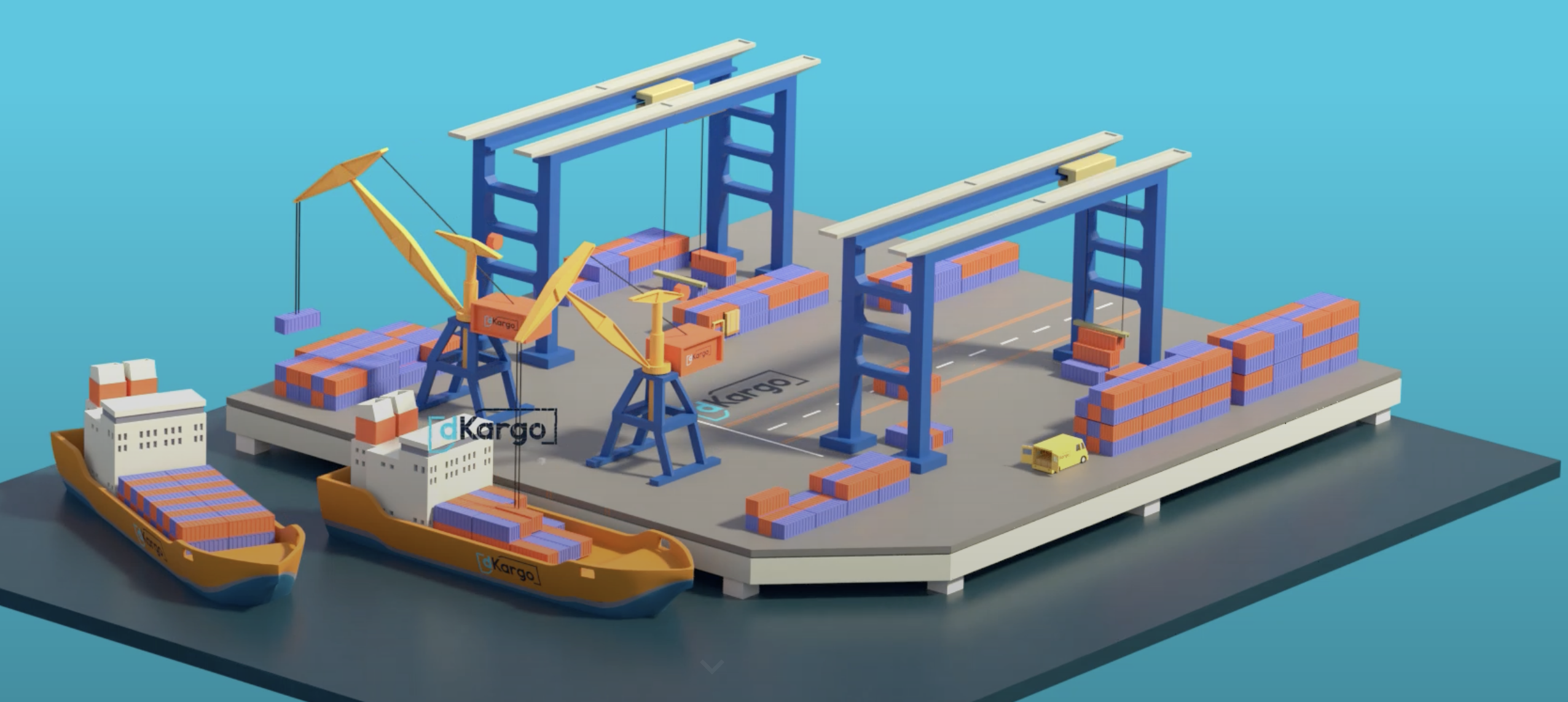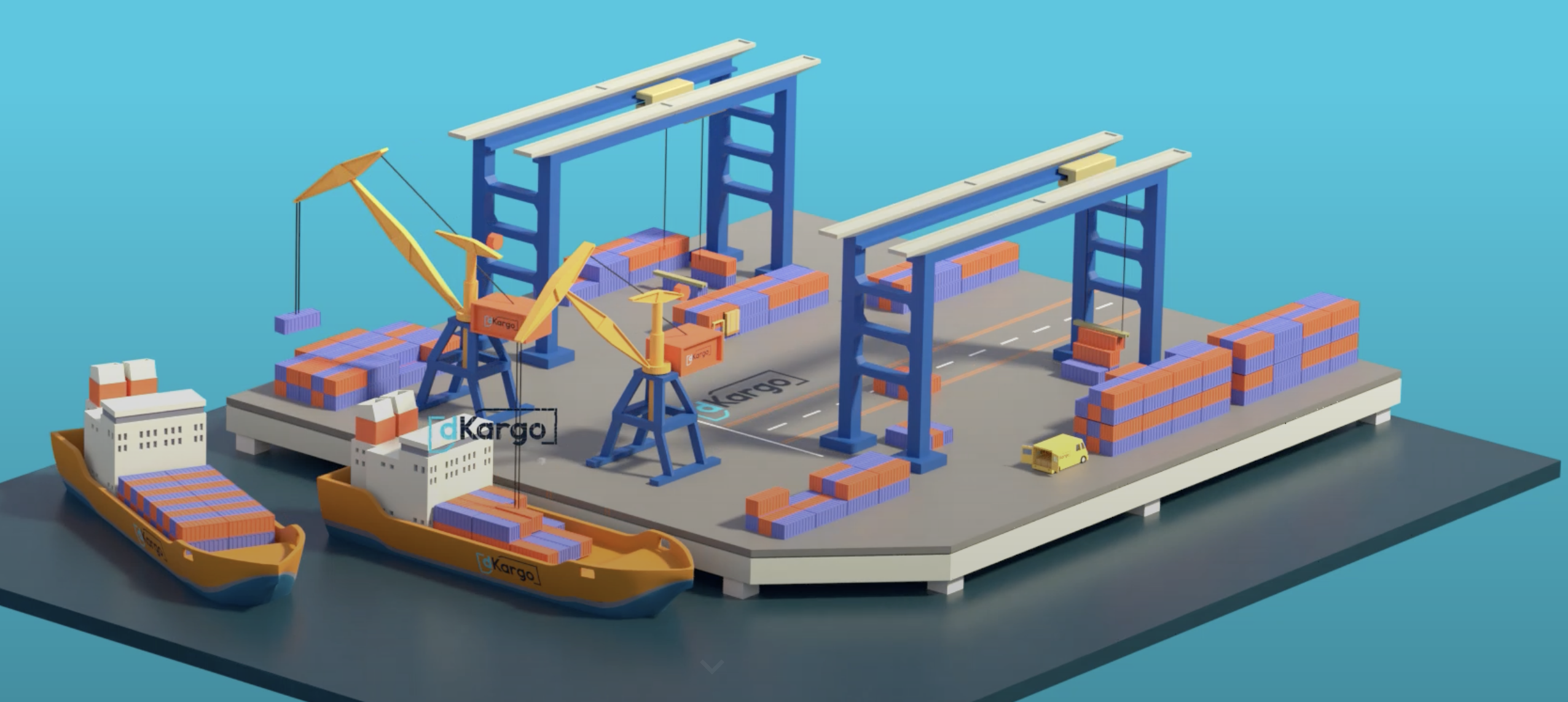 That enables businesses for creating a simpler supply chain that meets their specific needs by combining services from different logistics suppliers. 
The dKargo ecosystem revolves around the DKA cryptocurrency token. In addition to being a means of payment for dKargo's logistical services, this token is also utilized as a means of voting and governing inside the ecosystem. To provide logistics operations on the dKargo platform, network operators must additionally stake DKA.
Check out our list of the best crypto DAO projects.
Numeraire (NMR)
Numeraire is an Ethereum-based technology that facilitates the development and data science of more trustworthy machine-learning models through experimentation. 
The primary objective of the platform is to introduce decentralization to the area of data science and provide developers with a level playing field in the race to build the most accurate machine learning forecasting model.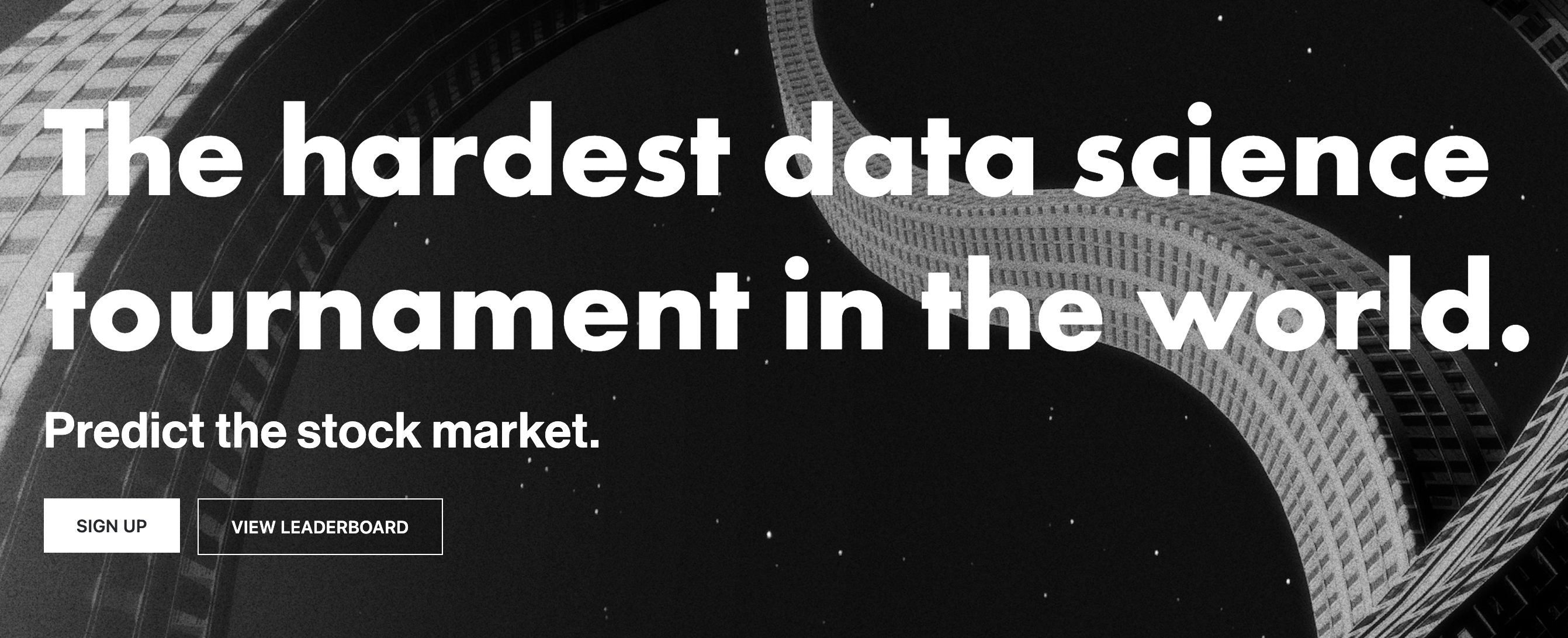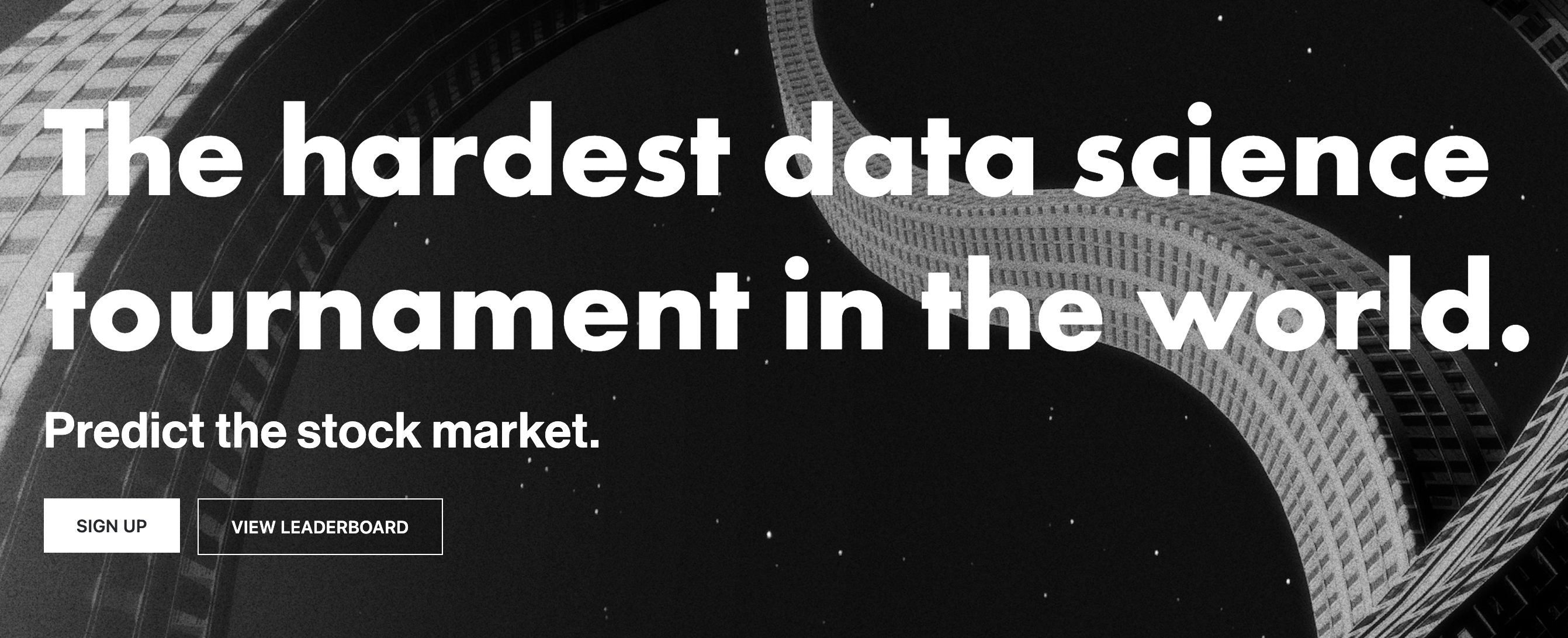 Numerai, an investment firm founded in late 2015 in San Francisco, asserts that it was the first hedge fund to introduce a cryptocurrency to the market. 
However, Numerai is not like typical hedge funds in that it uses the data and recommendations generated by tournament players to trade stocks. They brag that they're the first hedge fund to apply machine learning extensively in their investment process.
The Numeraire token was designed with a novel concept in mind. According to reports, this is the first cryptocurrency to be developed and distributed by a financial services firm. 
The NMR token is given to data scientists whose models do well in the Numeraire competition and has several uses. More people participating in the tournament increases the value of each token.
Numeraire may also actively trade on the stock market using the models developed for the tournament which are based on the outcomes disclosed by the projects. 
Numeraire is one of the only hedge funds that use such a forward-thinking strategy for stock trading by heavily relying on data projections made by artificial intelligence.
Best Alternative to AI Cryptocurrency – Meta Masters Guild (MEMAG)
Using blockchain technology, Meta Masters Guild (MEMAG) has created a gaming platform that even artificial intelligence (AI) can't help but envy. Thanks to this approach, P2E is now a play-and-earn platform where users are rewarded for their contributions to the ecosystem as well as their success in tournaments.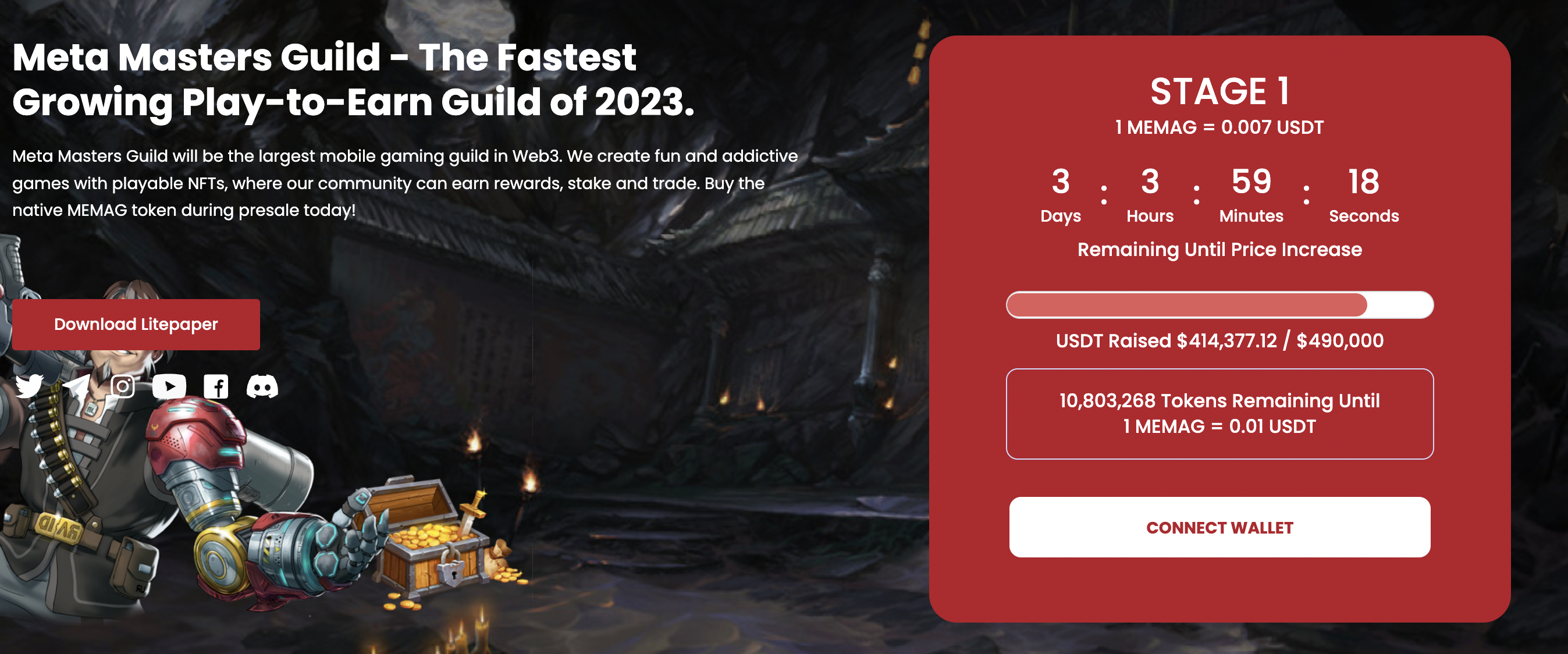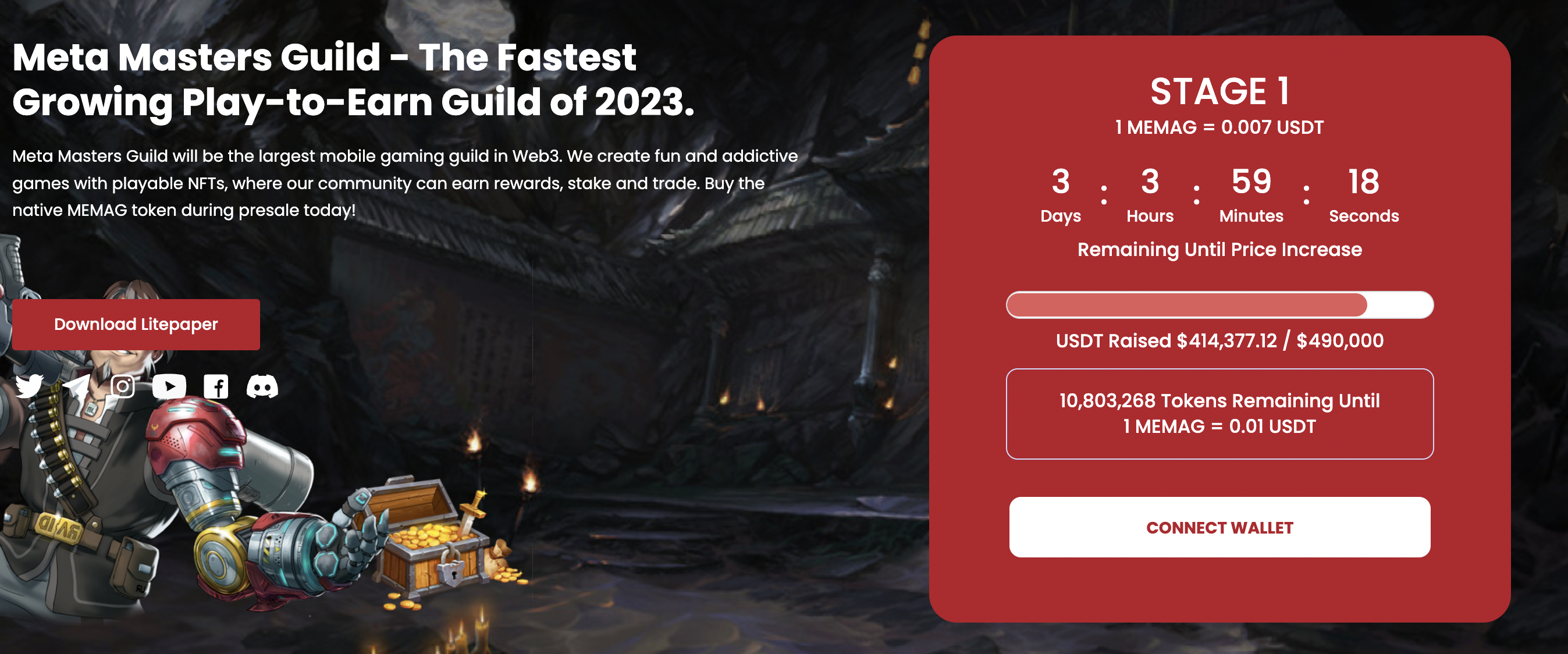 By teaming up with the industry's best developers, Meta Masters Guild will provide players with the kind of immersive, rewarding experiences that will keep them coming back for more. It's good for players and the system since it means they have more chances to receive rewards for their continued efforts.
Beginning with just three games, this play-to-earn NFT gaming ecosystem will grow to support hundreds of titles and reward players with Gems. Gems can be used by investors to purchase NFTs or to convert $MEMAG tokens into other cryptocurrencies.
Meta Masters Guild is giving interested parties a chance to win a portion of the $100,000 token offer. You must have at least $150 worth of $MEMAG tokens on the draw day to enter. In order to benefit from a rapidly growing asset that drives an ecosystem providing a fantastical gaming experience and incentives, now is the time to purchase $MEMAG tokens.
You may learn everything you need to know about this system by reading the whitepaper put together by the Meta Masters Guild. If you want to stay up-to-date, join the official social channels on the website at the link below.
More on AI-Powered Cryptos
An emerging subset of cryptocurrency initiatives, "AI crypto" seeks to integrate artificial intelligence (AI) with blockchain technology. 
There is a huge spectrum of strategies incorporated by these very AI crypto initiatives, from integrating AI into blockchain verification procedures to facilitating AI for dApp developers. Some of the best altcoins currently being developed are AI Cryptos. 
In general, all AI crypto coins work to further the use of AI in the realms of cryptocurrency, blockchain technology, and Web 3.0 initiatives. The integration of AI into blockchain technology might pave the way for more efficient processing times, smart contracts and autonomous payments that adapt to changing conditions.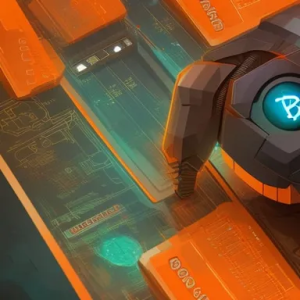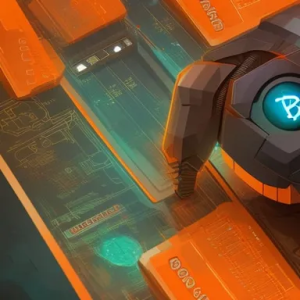 AI generated art from the prompt 'AI crypto coins'
What Makes AI Cryptos So Unique?
 Each cryptocurrency based on AI has its own unique characteristics. While some cryptocurrencies based on artificial intelligence aim to build a marketplace for the exchange of AI algorithms, others employ AI for more narrow tasks, such as predicting future events or analyzing data on the blockchain. 
AI-powered crypto initiatives that aim to employ AI to make multiplayer games more interactive are also on the horizon.
In light of this, it's important to note that AI crypto initiatives may serve a broad variety of purposes because of the AI's adaptability. 
Fetch is one platform that makes it possible to build AI-powered financial institutions, which can handle everything from buying and selling cryptocurrencies to booking car rentals and reserving hotel rooms.
When it comes to their functionality, AI cryptos are not unlike other cryptocurrencies. The majority of the currencies mentioned in this article are ERC-20 tokens, which means they can be stored in any wallet that can handle Ethereum. 
Should You Invest in AI Cryptocurrencies?
Particularly when integrated with blockchain technology, artificial intelligence (AI) is a promising and fast-expanding subject. 
In only a few short years, Fetch has amassed a valuation of over $76 million. While there is a lot of money to be made with such tall claims, investors should evaluate such promises with caution, but the bitcoin sector might provide a huge opportunity for AI development.
Traders in AI crypto initiatives should give serious consideration to the program's viability and the token's suitability as a long-term crypto investment. 
A solid team of programmers backing the project is essential for every project, and in the case of artificial intelligence (AI) initiatives, this usually involves programmers with experience in both massive data management and AI. In addition, there has to be an obvious problem that the AI effort is trying to solve. 
Now that there is clarity that there is a lot of potential when it comes to investing in AI crypto assets, do keep in mind that projects should have the potential to be crucial in advancing AI applications on the blockchain, which might have the capacity to solve futuristic problems as well, making it an invaluable asset for years to come.
Is Meta Masters Guild A worthy Competitor?
Gaming cryptos are getting more and more popular amongst crypto investors in 2023. As these gaming platforms come up with innovative ways to incentivize gamers to play on their platforms, the demand for such platforms skyrockets.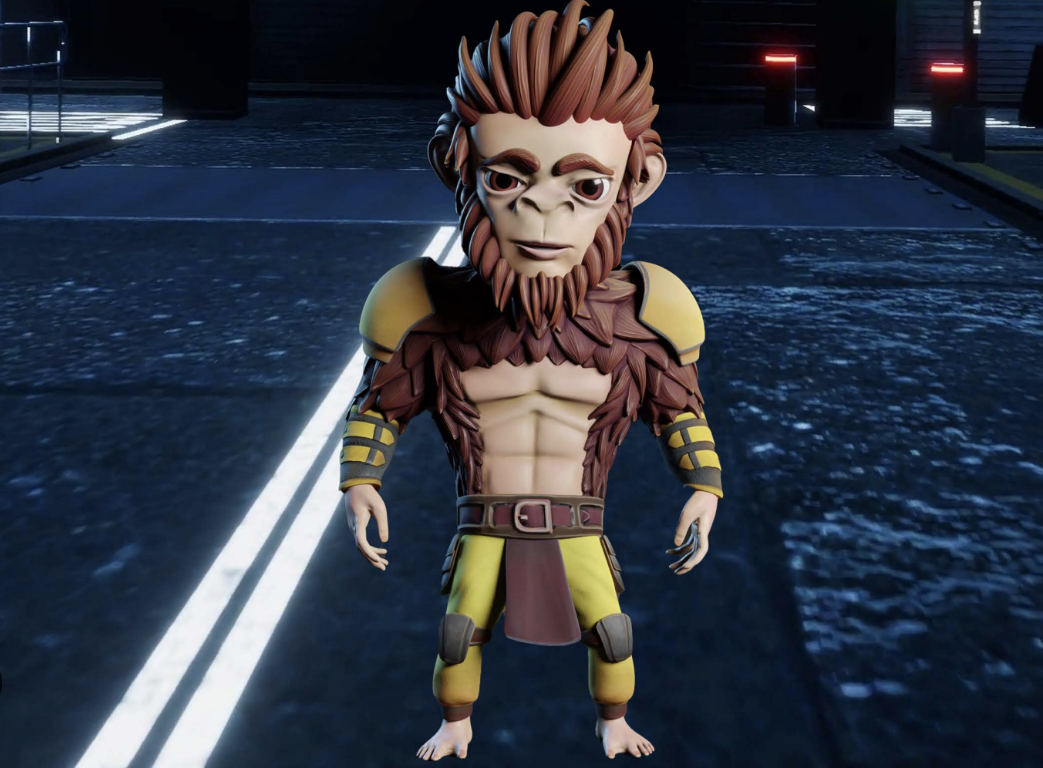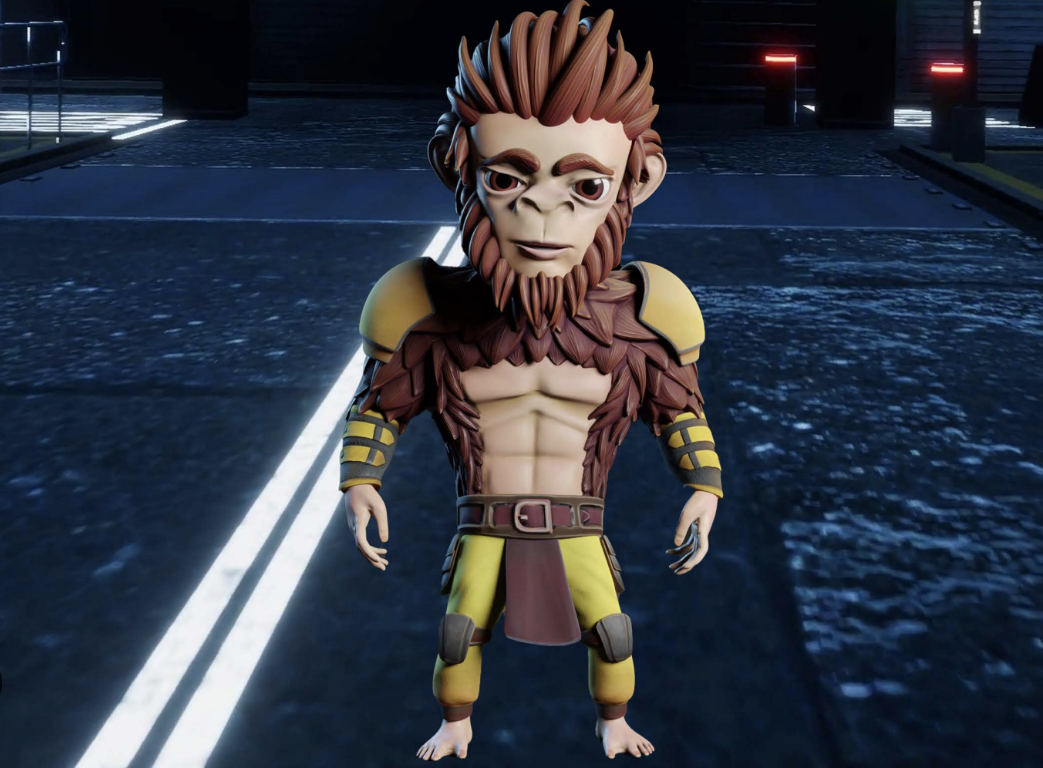 Meta Masters Guild is one such leading crypto platform which is in its presale stage. On the first day of the presale, more than $50,000 was raised, indicating that investors are enthusiastic about the promising idea. 
Investors are rushing to participate in the presale because they anticipate the native token's price to increase dramatically once it is launched on major exchanges. MEMAG (the native token) may be acquired in the first stage for $0.007; after seven stages, the price will have climbed to $0.023, a 228% increase.
With just 1 billion MEMAG available, token economics are rigidly enforced. There will be a 15% trust set aside for cash flow and exchanges, and the remaining $350 million will be allotted to the presale. 
Instead of being utilized as an incentive token, MEMAG is being used to fund and sustain the development of the project.  There is no need to hold off getting presale tokens because the hard cap has been established at $4.97 million. The remaining 50% will be vested and distributed progressively over the course of 36 to 48 months to the platform developers, reserve, in-game marketplace, and crew.
The Meta Masters Guild platform, with its 'focus on fun' rather than monetary gain, promises to be one of the best crypto games available, as stated in the project's whitepaper. Despite the fact that past crypto games have experienced a large pump-and-dump cycle, Meta Masters Guild will prioritize quality and longevity above tokenization and awards. 
The MEMAG token will not be used for any kind of award, and it will not be sold off as some other P2E tokens have been. Instead, GEMS, a separate token, will be awarded.
The MEMAG (tax-free) ERC-20 token's smart contract has been reviewed by SolidProof, in addition to the doxxing and KYC verification of the Meta Masters Guild team by CoinSniper. Read more in our full Meta Masters Guild review.
How to Buy Meta Masters Guild Tokens
Simply follow the steps below:
The first thing you need to do is download a Metamask wallet.
Now link your wallet to the Meta Masters Guild presale by visiting the memag.io website.
In order to buy MEMAG tokens, you need to buy Ethereum or Tether tokens.
After investing in ETH or USDT, place your MEMAG order from the website.
Simply wait for the presale to end to claim your tokens which will be sent to your Metamask wallet.
Final Word
With OpenAI's ChatGPT, generative AI, and other machine-learning technologies attracting billions in investment, AI cryptos are some of the trending cryptocurrency assets right now – Fetch.ai (FET) in particular has been making headlines across crypto news media. FET token is listed on eToro exchange.
AI cryptocurrency initiatives leverage both blockchain technology and artificial intelligence to foster further developments in the cryptocurrency sector and industry, and could be one of the next big crypto narratives for 2023, alongside other trending crypto sectors like DEX coins (native token of decentralized exchanges following the FTX collapse) and play to earn gaming.
In this guide we reviewed a list of the best AI crypto coins to invest in this year and an upcoming P2E crypto presale Meta Masters Guild, which also has the potential for a bull run in 2023 once its presale concludes.
Meta Masters Guild – Play and Earn Crypto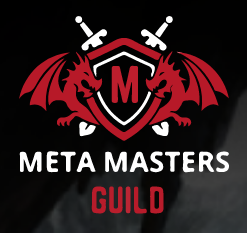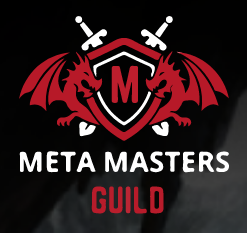 Innovative P2E NFT Games Library Launching in 2023
Free to Play – No Barrier to Entry
Putting the Fun Back Into Blockchain Games
Rewards, Staking, In-Game NFTs
Real-World Community of Gamers & Traders
Round One of Token Sale Live Now – memag.io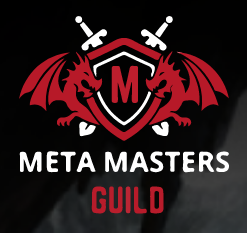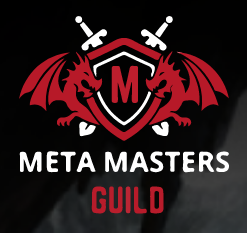 FAQs on AI Cryptocurrency
Where can I buy AI crypto?
Coins and tokens related to artificial intelligence may be purchased on major cryptocurrency markets including Binance, eToro and Crypto.com to name a few. There are several cutting-edge artificial intelligence (AI) cryptocurrency initiatives that are exclusive to decentralized markets like PancakeSwap.
Is AI used in cryptocurrency?
The widespread application of AI in cryptocurrencies is only starting. There are a number of new AI crypto initiatives that are streamlining the process by which dApp creators may acquire AI algorithms and gain exposure to large databases.
What is an AI crypto coin?
Cryptocurrencies that use AI in their development are called 'AI crypto coins.' The goal of some AI cryptocurrencies is to facilitate exchanges of AI algorithms, whereas several others employ AI for more limited purposes, such as the management of large databases.
What is the best AI cryptocurrency?
Fetch (FET) is without a doubt the best artificial intelligence cryptocurrency. You can utilize Fetch to make your own self-sufficient financial institutions, which can then be used for anything from automated trading to data-driven profiteering.