InvestorPlace – Stock Market News, Stock Advice & Trading Tips
Although it might seem like the Federal Reserve took all the upside potential away from risk-on assets, forward-looking investors can still bank on stocks that will make you rich in 10 years. Admittedly, it's not the most favorable cycle right now. With the central bank still trying to reel in a record expansion of the M2 money stock, we may be in for an extended winter.
Nevertheless, it's hardly the end for stocks that will make you rich in 10 years. Although the Fed commands incredible power, monetary policy has its limits. Remember that while policymakers aggressively raised rates throughout 2022, energy prices largely skyrocketed. Put another way, interest rates couldn't completely disrupt supply demand dynamics for critical resources.
And that's why speculative opportunities still exist. At least a few compelling enterprises feature underlying narratives that should perform very well in the decade ahead. So, strap in and consider these stocks that will make you rich in 10 years.
WM
Waste Management
$154.90
RIO
Rio Tinto
$76.03
SBSW
Sibanye Stillwater
$11.72
EPSN
Epsilon Energy
$6.28
SMR
NuScale Power
$10.66
OPTT
Ocean Power
$0.71
CBULF
Gratomic
$0.21
Waste Management (WM)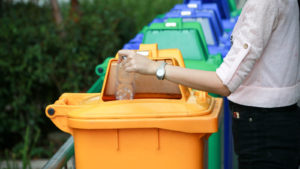 Source: shutterstock.com/PhotoByToR
Granted, when you think about the topic of stocks that will make you rich in 10 years, Waste Management (NYSE:WM) doesn't immediately come to mind. As a blue-chip enterprise, WM's investment narrative appears mature. I mean, the company pays a dividend for crying out loud! We're going to get into the wild opportunities, don't you worry. But do give WM a chance.
As the brand suggests, Waste Management oversees our waste products. For decades, Americans didn't really think too much about it. They figured that once the trash goes into the waste-disposal truck, it magically disappears; basically, out of sight, out of mind. However, countries that previously imported waste like China are putting an end to the practice. In terms of relevance, WM seemingly has nowhere to go but up.
To avoid alarmist arguments, experts in the field state that we're not at risk of running out of landfill space. However, we still need to do something with our waste. We're talking about real objects that take up real space and impose a real impact on the environment. Thus, because of sheer necessity, WM may be one of the stocks that will make you rich in 10 years.
Rio Tinto (RIO)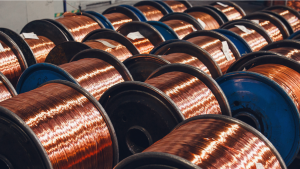 Source: Parilov / Shutterstock.com
Another major enterprise, metals and mining firm Rio Tinto (NYSE:RIO) may still rank among the stocks that will make you rich in 10 years. Yes, it's a mature business. Plus, it's not entirely focused on growth, as evidenced by the company's dividend yield of 8.81%. Nevertheless, Rio mines and produces some of the world's most valuable resources, including copper.
Because of its distinct properties, various industries integrate copper across several applications. However, the metal represents an essential material for electric vehicles. According to the Copper Development Association, copper "…is used in the electric motors, batteries, inverters, wiring and in charging stations because of its durability, malleability, reliability and superior electrical conductivity."
Of course, the global EV rollout symbolizes one of the greatest investment narratives. However, it's doubtful because of consolidation pressures that all EV brands will make it. However, copper will always be relevant. Therefore, Rio Tinto makes for one of the stocks that will make you rich in 10 years.
Sibanye Stillwater (SBSW)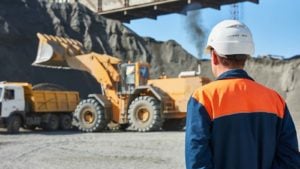 Source: Shutterstock
Smart diversification is always important in the investing world and for those that want to hedge exposure to Rio Tinto above, Sibanye Stillwater (NYSE:SBSW) presents an intriguing idea. While seemingly everyone states that EVs represent the future of mobility, it's not a guaranteed outcome. For instance, if Californian grids can't handle residents using their air conditioners, EVs are a different ballgame. Plus, upgrading the grid may be onerously expensive.
Now, here's where SBSW may become one of the stocks that will make you rich in 10 years. Among Sibanye's specialties is palladium production, a silver-like metal heavily used in catalytic converters. In other words, combustion cars may still be relevant for years to come. What's more, it's not just a random hunch.
Most notably, auto giant Toyota (NYSE:TM) refuses to go all-in on EVs. Management believes that consumer options will still exist, including combustion power and hybrids. Given that palladium may continue to enjoy an upside pathway (and with palladium-producer Russia effectively out of the picture), SBSW draws intrigue as one of the stocks that will make you rich in 10 years.
Epsilon Energy (EPSN)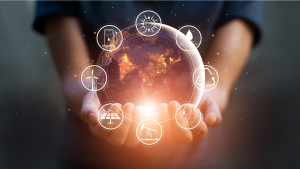 Source: PopTika / Shutterstock
Along with talks about EV integration, folks can't stop waxing poetic about clean and renewable energy. Sincerely, I hope that in the future, advanced technologies will enable perfectly green sustainable infrastructures. But for now, the science doesn't lie. Energy sources such as wind and solar feature the lowest capacity factors or measure of power outflow reliability.
Therefore, as anachronistic as it might sound, on-shore focused independent oil and natural gas company Epsilon Energy (NASDAQ:EPSN) still offers significant relevancies. To be fair, the future of energy may very well be clean and renewable. But to make a full transition to this point will probably take more than a decade. In the meantime, hydrocarbon energy specialists will still be chugging along.
Combined with geopolitical flashpoints that artificially lowered available supply for western countries, Epsilon may enjoy a greater share of the addressable market. What I also appreciate are the financial metrics. The company features a strong balance sheet, excellent profit margins and is objectively undervalued to boot. EPSN easily ranks among the stocks that will make you rich in 10 years.
NuScale Power (SMR)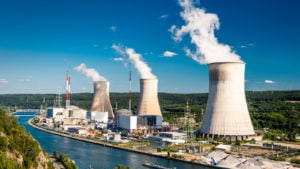 Source: engel.ac / Shutterstock
Over the past several months, I've been pounding the table regarding NuScale Power (NYSE:SMR). Offering a fresh look at nuclear power facilities, NuScale specializes in the manufacturing of small modular reactors. These powerplants feature a smaller footprint than their traditional counterparts. As well, they incorporate advanced safety protocols, enabling their integration closer to the source of demand.
What's particularly intriguing about all nuclear power centers on the underlying energy density. According to the Nuclear Energy Institute, one uranium fuel pellet has as much energy as 17,000 cubic feet of natural gas, 149 gallons of crude oil or one ton of coal. You're just not going to get that kind of density from any other source.
Now, combine this incredible density with NuScale's geographically flexible SMRs (due to the smaller footprint) and you have a viable solution to our power needs. To be fair, it might take a few years for NuScale to grow into the business. That said, I think there's great potential for SMR to be one of the stocks that will make you rich in 10 years.
Ocean Power Technologies (OPTT)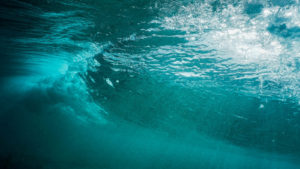 Source: Manu Galdamez/ShutterStock.com
Moving on to the riskiest names among the stocks that will make you rich in 10 years, we'll start with Ocean Power Technologies (NYSEAMERICAN:OPTT). As a literal penny stock, you're going to need to be extremely careful with OPTT. And if you're even thinking about wagering with money you can't afford to lose, please don't. Ocean Power isn't for the faint of heart.
However, the company intrigues in that it utilizes wave energy or the natural kinesis of the ocean. According to the U.S. Energy Information Administration, "[t]he theoretical annual energy potential of waves off the coasts of the United States is estimated to be as much as 2.64 trillion kilowatthours, or the equivalent of about 64% of total U.S. utility-scale electricity generation in 2021."
Moreover, wave energy infrastructures remain underwater, thus not impacting the aesthetical appeal of their surrounding environment. Of course, the drawbacks include high costs and potential maritime impact. As well, OPTT's lifetime return is a loss of nearly 100%. That said, the drive for different energy sources may lift OPTT from the grave. If you can handle the risk, it might be worth some loose change from your sofa.
Gratomic (CBULF)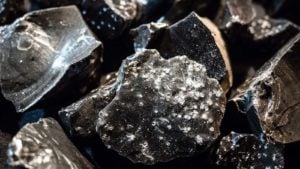 Source: Shutterstock
As the only name on this list of stocks that will make you rich in 10 years that's traded over the counter, Gratomic (OTCMKTS:CBULF) presents astounding risks. Also, shares presently trade hands for only 21 cents. And don't think such a low-priced security can't get any lower. In the trailing year, shares lost more than 80% of value.
Put another way, the folks that were thinking it can't get lower than a buck were wrong – very wrong. Still, for those that can handle extreme speculation, Gratomic might offer something for this special class of risk-tolerate traders.
A multinational company with projects in Namibia, Brazil, and Canada, Gratomic seeks to become a a leading global graphite supplier. Beyond its traditional use in pencils, graphite features heavily in lubricants, batteries, brushes for electric motors and cores of nuclear reactors. As institutions and nations build their portfolio of advanced technical applications, graphite demand will likely accelerate.
Of course, this doesn't mean that Gratomic will jump higher. However, if you want to take a potshot, CBULF could make you rich in two or three years. Then again, it can also make you poor so watch out.
On Penny Stocks and Low-Volume Stocks: With only the rarest exceptions, InvestorPlace does not publish commentary about companies that have a market cap of less than $100 million or trade less than 100,000 shares each day. That's because these "penny stocks" are frequently the playground for scam artists and market manipulators. If we ever do publish commentary on a low-volume stock that may be affected by our commentary, we demand that InvestorPlace.com's writers disclose this fact and warn readers of the risks.
Read More: Penny Stocks — How to Profit Without Getting Scammed
On the date of publication, Josh Enomoto did not have (either directly or indirectly) any positions in the securities mentioned in this article. The opinions expressed in this article are those of the writer, subject to the InvestorPlace.com Publishing Guidelines.
A former senior business analyst for Sony Electronics, Josh Enomoto has helped broker major contracts with Fortune Global 500 companies. Over the past several years, he has delivered unique, critical insights for the investment markets, as well as various other industries including legal, construction management, and healthcare.
More From InvestorPlace
Buy This $5 Stock BEFORE This Apple Project Goes Live
The Best $1 Investment You Can Make Today
Early Bitcoin Millionaire Reveals His Next Big Crypto Trade "On Air"
It doesn't matter if you have $500 or $5 million. Do this now.
The post 7 Stocks That Will Make You Rich in 10 Years appeared first on InvestorPlace.