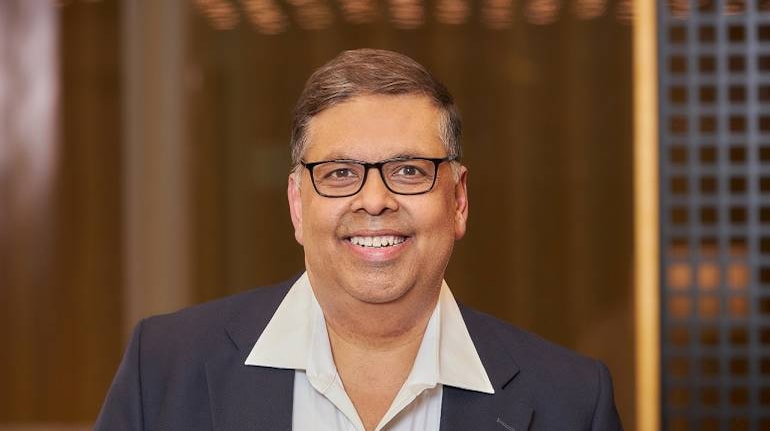 Saurabh Govil, Chief Human Resources Officer, Wipro
Delays in onboarding new hirees by large Information Technology (IT) services companies, including Wipro, have dominated the conversation in the industry over the last quarter.
Wipro has maintained that it will not renege on job offers it has made and will honour all its commitments.
The company's Chief Human Resources Officer Saurabh Govil, however, admitted in an interview to Moneycontrol that the process had been deferred.
"It is delayed. I'll be honest, and I said there'll be a spillover," he said after the company posted its financial results for the third quarter of FY 23.
Govil said Wipro will honour the commitments it has made, and that onboarding will be based on business requirements.
"Very clearly, when we went to the campuses and made offers in the middle of last year, that time the industry was much more bullish, the demand environment was much more bullish. It is not as bullish right now, but given it's a large company, will continue to onboard every quarter and take it forward," he said.
Wipro's attrition rate declined to 21.2 percent on a year-on-year basis in the quarter ended December compared to the previous quarter's 23 percent. The rate should decline by another percentage point by the end of the financial year on March 31, Govil reckoned.
On a quarterly annualised basis, the company said its attrition rate was around 17.5 percent. A lower attrition rate is good for earnings margins, Govils said, and this is expected to come down below the 17 percent mark.
The company would be comfortable with an attrition rate of around 14-15 percent, he said.
Headcount reduction and hiring
In Q3, the company said it had hired 3,000 freshers, at a time its headcount declined from last quarter; the company ended the December quarter with 435 fewer employees than it had in September 2022.
When questioned about the reasons behind the dip in headcount, Govil said Wipro had invested in talent upfront, and the company's utilisation rate was low.
"At the industry level, headcount growth is still very clearly seen in how the market demand environment is. That's one correlation. For us, we had invested ahead of time. So to that extent, we have made sure the last two quarters we have enough bench because we have low utilisation. We have bench (strength), where utilisation can go up. We have headspace of four or five percentage points by utilisation. We are hiring and training them and keep them ready to manage demand. From a supply-chain perspective, we don't see a challenge," Govil said.
He maintained that demand and headcount addition cannot be correlated in the case of Wipro as the utilisation is low, and the situation would be different if the utilisation was higher.
"We already have people available with us who are on the bench…we can make sure the demand is managed by the internal talent available," he said.
He added that for the trend going forward, growth would be flat in Q4, and then the company will see what the demand environment is like in the first quarter of FY 24.
Govil said he cannot offer a timeline to those whose onboarding had been delayed. Those with higher scores are onboarded faster. In some cases, there was retesting for those with lower scores. "It's a combination," he said.
The company isn't making any fresh offers and hasn't gone to campuses for this season yet. Govil said Wipro plans to visit campuses but will hire fewer people.
Moonlighting
Wipro Chairman Rishad Premji's comments about moonlighting, which he termed as cheating and for which the company let go of 300 people, caused furore.
Govil said moonlighting was an industry-wide issue and that Wipro had become more vigilant.
"There are cases which keep coming up and we take action against them. Most of the cases are people who are in two full-time jobs at the same time. They're working for Wipro and (at the) same time they are working full time (for example) for Infosys," he said.
He added that the company is flexible, and if it is a case of someone taking up playing the guitar at a club on the weekend or pursuing a hobby, it's not something the company has an issue with. "Working in conflict full time with competition in two full-time jobs obviously is not okay. That's what Wipro's policy is," he said.
"Contractually, we say you're dedicated to Wipro. We don't want you to be distracted. There's another debate that happens about an employee giving eight hours out of 24. We deal with our client data, we need a lot of information, you can't be working with our competition and doing a similar job elsewhere. You sign an individual contract with Wipro, it's by your choice. Then, you honour that contract which you've signed," he said.
But if the company is looking at a policy where employees can take on external gigs with consent, like in the case of Infosys, Govil said it's not something Wipro wants to do at scale at the moment, but it's a conversation it will consider down the line.
"We have been cautious because there's a lot of rampant misuse. At senior levels, we do that. You have consent, you disclose it, the policy is there, manager's consent is there. We encourage people but at scale, we don't want to do that right now," he said.
He added that while the numbers may not be many in the larger context, new cases of moonlighting keep coming up.
Return to work
Starting October, the company asked employees to return to work three times a week but has not mandated the practice.
Govil said that while there was a cost element to people coming back to work, it's important for people to do so.
"The pandemic has taught us two things. One, we need to make sure that we provide flexibility to our employees. Second, the future of work is hybrid. We believe that it is important for people to come together at regular intervals, you can decide. So there's more connectedness. So our biggest challenge is how do we provide flexibility as well as connectedness. So we are encouraging people to come to work," he said.
"But honestly, as an industry issue, it's like pushing water up the hill. People are not keen to come to work, you are saving three hours of commute," he said.
He added that in cases where clients required people to be in the office, employees have to come to work but otherwise are encouraged to come to the office only three times a week.
Footfalls are going up, but on average, the percentage of people coming to work was 20-25 percent, he said.
Promotions
Wipro recently promoted 61 people to the position of vice-presidents and 12 as senior vice presidents, taking the total number of VPs and senior VPs to 275, the highest number of VP promotions the company has ever made.
When asked if this was due to the top-level exits, Govil said it was due to the churn when the company did its reorganisation and that Wipro had grown as an organisation.
"There are more opportunities for people to grow. We had not done these for the last 18 months. So that's why it is a catch-up in terms of that happening… You're promoting for the work they've done, performance…the churn of people happened when we did the reorganisation. Were there some performance exits? Yes. Otherwise, business as usual," he said.
"It will be critical for us how we manage the next few quarters in a tough, uncertain environment. And organisations giving stability to our employees, talent, give them a clearer understanding of what's the future, I think it'll be much more critical," he said.