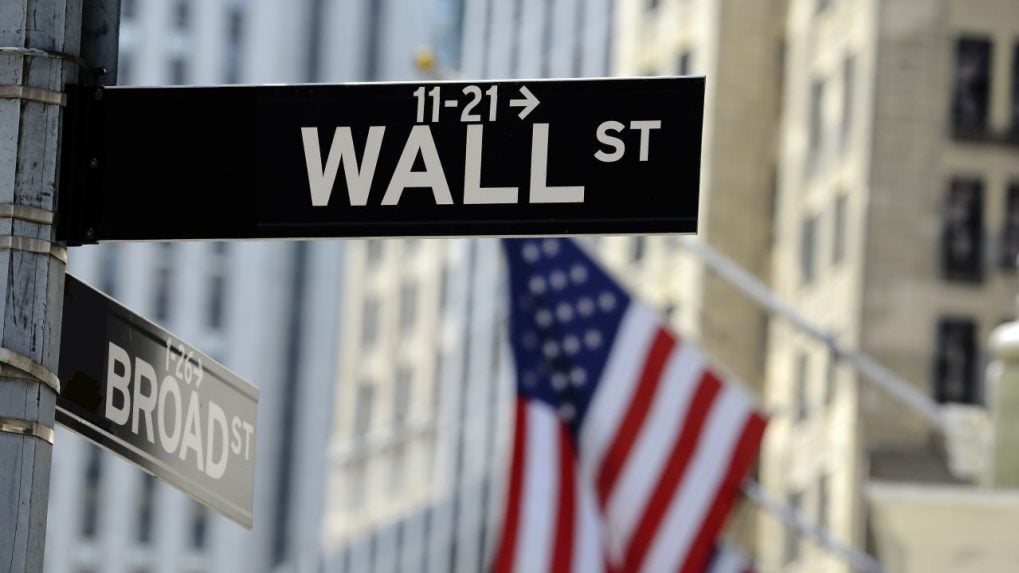 The Dow Jones Industrial Average rose 112.84 points to 34,302.81, the S&P 500 gained 15.89 points at 3,999.06 and the Nasdaq Composite added 78.05 points at 11,079.16.
A gauge of global stocks scored its sixth straight session of gains on Friday as investors assessed the start of US earnings season and the path of inflation, while the yen jumped to a seven-month high on speculation the Bank of Japan may alter its loose monetary policy.
On Wall Street, US stocks shook off early declines and closed higher in the wake of earnings reports from several large banks such as JPMorgan Chase, up 2.52 percent, Wells Fargo, which rose 3.25 percent, Bank of America up 2.20 percent and Citigroup, which climbed 1.69 percent.
Major US indexes had pared initial losses as the bank stocks moved off their early lows, with the S&P 500 banks index up 1.58 percent after dropping as much as 2.93 percent.
Helping to alleviate the initial selling pressure was data showing US consumers see inflation easing over the next 12 months, according to the University of Michigan Surveys of Consumers. That came on the heels of the consumer price index reading on Thursday which showed consumer prices fell slightly in December.
"This has shifted the focus back to earnings," said Peter Tuz, president of Chase Investment Counsel in Charlottesville, Virginia.
"Even though the earnings were basically OK, people are just kind of stepping back, and you're going to see a wait-and-see attitude with stocks" as investors hear from company executives.
The Dow Jones Industrial Average rose 112.84 points, or 0.33 percent, to 34,302.81, the S&P 500 gained 15.89 points, or 0.40 percent, at 3,999.06 and the Nasdaq Composite added 78.05 points, or 0.71 percent, at 11,079.16.
Both the S&P 500 and Nasdaq closed at their highest levels in a month, while the Dow closed at its highest point since Dec. 2.
Quarterly earnings for S&P 500 companies are expected to decline 2.2 percent from the year-ago period, per Refinitiv data, compared with an expected decline of 1.6 percent at the start of the year.
The dollar index was flat, with the euro down 0.15 percent at $1.08.
European shares advanced, with the STOXX 600 index closing at its highest level since late April, buoyed in part by better-than-expected UK economic data, while healthcare and bank stocks rose.
The pan-European STOXX 600 index rose 0.52 percent and MSCI's gauge of stocks across the globe gained 0.65 percent. The MSCI index hit a one-month high of 637.18 in a six-day rally, its longest in slightly more than two years.
The Japanese yen strengthened 1.09 percent versus the greenback at 127.88 per dollar, while sterling was last trading at $1.22 percent, up 0.23 percent on the day after the UK GDP data.
The greenback weakened to its lowest level against the yen since late May on speculation the Bank of Japan (BOJ) may revise or possibly even abandon its yield curve control (YCC) policy as early as next week, which also pushed 10-year government bond yields briefly above the central bank's 0.5 percent ceiling.
The BOJ subsequently stepped in to announce two separate rounds of emergency buying to pull the yield back down.
A newspaper report flagging the possibility of more flexibility has increased expectations of a coming shift out of the extremely loose policy that seeks to keep yields near zero. The BOJ said it will conduct additional outright bond purchases on Monday, a move that should keep yields in check.
"While a hike next week seems unlikely, it's possible that the BOJ abandons YCC then in order to set up liftoff at the March or April meetings," said Win Thin, head of global head of currency strategy at Brown Brothers Harriman. "This is the basic roadmap for tightening that's been well-established by the Fed."
The BOJ will likely raise its inflation forecasts next week and debate whether further steps are needed, sources familiar with the bank's thinking told Reuters.
Benchmark US 10-year notes were up 5.3 basis points at 3.5 percent, from 3.44 percent late on Thursday.
(Edited by : Sangam Singh)
First Published: Jan 16, 2023 6:54 AM IST