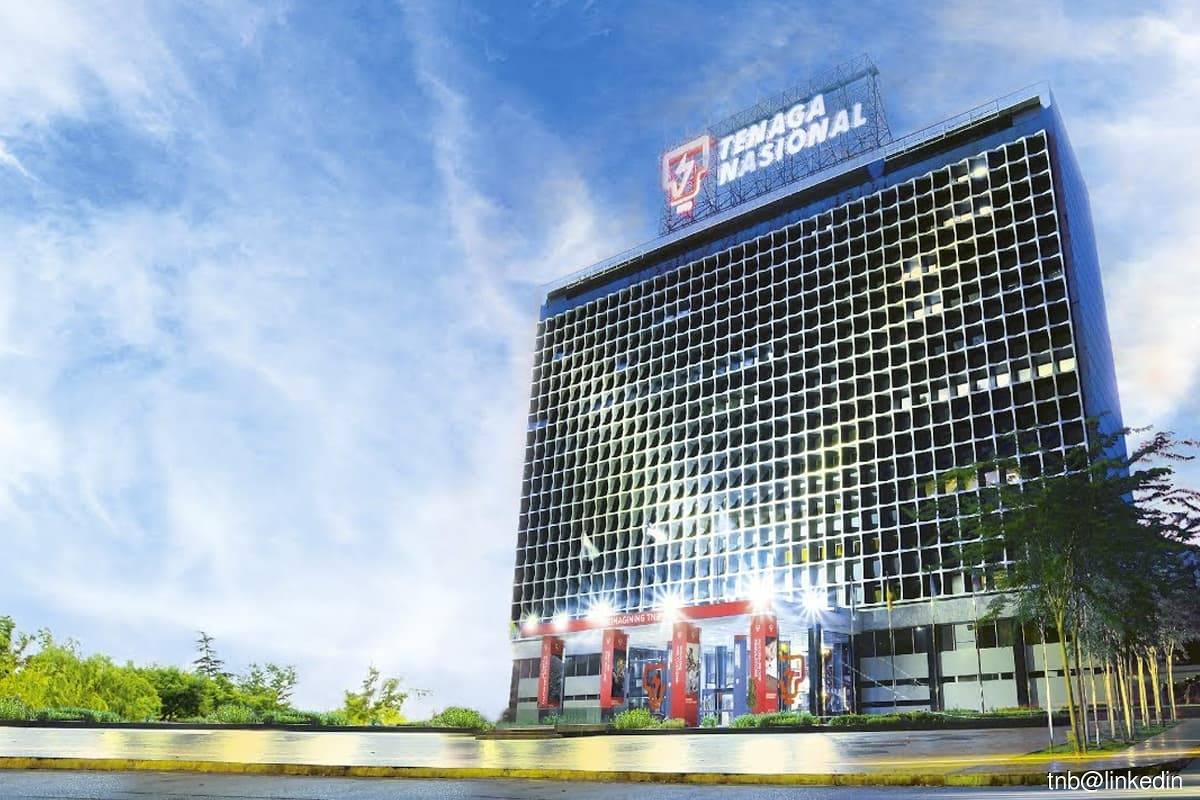 KUALA LUMPUR (Jan 16): Analysts expect higher dividend payouts by Tenaga Nasional Bhd (TNB) for the financial year ended Dec 31, 2022 (FY2022) to FY2024, as it has received the nod to continue with the imbalance cost pass-through (ICPT) mechanism and a government guarantee of RM6 billion, which would ease concerns over TNB's high receivables going forward.
"During our recent discussions with TNB, we gathered that the government guarantee of RM6 billion to support TNB's working capital, which has received approval from the Ministry of Finance, is pending finalisation of documents," said CGS-CIMB in a note on Monday (Jan 16).  
It cited that TNB will continue to honour its dividend policy of a 30% to 60% payout ratio, based on adjusted profit after tax and minority interest.
"We also gathered that TNB aims to distribute dividends at the higher end of the dividend policy band," it said, adding that TNB sees decent yields of about 5% for FY2022-24.
CGS-CIMB noted that the Government maintained the ICPT rate at a rebate of two sen/kWh for domestic users, and an ICPT surcharge of 3.7 sen/kWh for non-domestic customers under tariffs B, D, H, H1 and H2. Non-domestic users not under the above-mentioned tariffs will face a 20 sen/kWh ICPT surcharge, making up about 10% of TNB's electricity customers, or about 46% of total electricity sales volume. 
Meanwhile, CGS-CIMB said that moving forward, ICPT may be lower, as the key customer sectors affected by the 20 sen surcharge are retail, hospital, hotel, steel factory, oil and gas, electronics, glass production and mining.  
It noted that the higher ICPT surcharge for certain non-domestic users is not likely to increase TNB's allowance for doubtful debt, as it only affects a handful of its customers, and the big corporations/manufacturers are usually good paymasters.  
The ICPT amount is about RM16.2 billion for the implementation period of Jan 1 to June 30, 2023, versus RM7 billion for the implementation period of July to December 2022.  
"The Government is subsidising about RM10.8 billion of the ICPT cost, without which all electricity customers could pay a surcharge of 27 sen/kWh instead. We gather that ICPT for the next implementation period will likely come in lower than RM16.2 billion, given that fuel prices have stabilised at the moment.  
CGS-CIMB maintained its "add" call, with an unchanged target price (TP) of RM13.60, based on 15 times FY2024 price-earnings (its five-year historical P/E).  
Meanwhile, Kenanga maintained its "outperform" call, with an unchanged TP of RM10.17 for TNB.
It noted TNB's proposed venture opportunity in the grid interconnection business through collaboration with PT Perusahaan Listrik Negara to develop a secure and reliable high-voltage transmission infrastructure in Nusantara.  
Kenanga said while the development shows potential to expedite TNB's green energy expansion, it is still too early to conclude a potential contract win, given that there is only a letter of intention so far.
On the other hand, Kenanga is also optimistic about TNB's earnings resiliency, as the ballooning under-recovery of fuel cost will eventually be recovered under the incentive-based regulation framework.