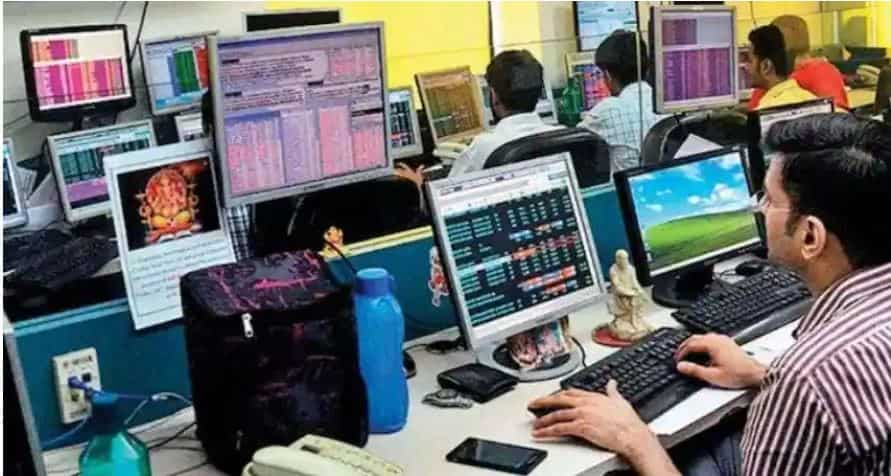 Stock Market Outlook: Indian frontline indices S&P BSE Sensex and NSE Nifty50 will resume trading on Tuesday amid a host of local and global factors. Zee Business Web collates 5 such factors that could determine movement when markets reopen tomorrow.  
On Monday Sensex and Nifty50 retreated as selling pressure weighed. While the former closed at 60,092.97, down 168.21 points or 0.28 per cent, the broader market Nifty50 finished at 17,894.85, down 61.75 points or 0.34 per cent. The banking gauge settled at 42,134.85, lower by 236.40 points or 0.56 per cent from the Friday closing price.
5 triggers that could impact markets: 
1) Global Markets: US markets are shut on Monday on account of Martin Luther King Jr's Day on January 16. They will reopen on Tuesday. On Friday, Dow 30 closed at 34,302.60, up 112.64 points or 0.33 per cent while S&P 500 ended at 3,999.09, down 15.92 points or 0.40 per cent. Nasdaq Composite settled at 11,079.20, up 78.05 points or0.71 per cent. Indian markets are expected to take cuses from Singpore-listed SGX Nifty, an early inicator of movement in Nifty50. It was trading flat at 17,956 albeit with a positive bias at the time of filing the story. 
2) Rupee Vs Dollar: The rupee pared initial gains and settled 21 paise lower at 81.59 against the US dollar on Monday, tracking a rebound in the greenback overseas and a muted trend in domestic equities, PTI reported. Forex traders said risk aversion in international markets and sustained foreign fund outflows weighed on investor sentiments. At the interbank foreign exchange market, the rupee opened on a positive note at 81.29 against the greenback, but pared the gains and fell to an intra-day low of 81.73. The domestic currency finally settled at 81.59, down 21 paise over its previous close.
"As the dollar index recovered from 101.76 to 102.52, USD CNH  from a low of 6.69 to 6.74, it was evident that market was buying dollars after a sell off from 104 levels," Anil Kumar Bhansali, Head of Treasury 
at Finrex Treasury Advisors LLP said. RBI stood between Rupee appreciation and did not allow it to rise beyond 81.23 after which oil companies came in to buy dollars and ensured Rupee weakened to 81.73 levels, he said.  The rupee is expected  to be in a range of 81.40 to 82.20  tomorrow, he further said.
3) Q2FY23 Results: Plenty of companies will be announcing their quarterly earnings on Tuesday. In the F&O segment, CICI Lombard General Insurance (post-market), ICICI Prudential Life Insurance (post-market), Delta Corp (post-market), National Aluminium Company (post-market) will declare results. National Aluminium Company board to consider interim dividend and financial results.  
A few companies also announced their quarterly earnings on Monday including Angel One, JSW Ispat and Tinplate Company of India among other. Expect specific action in these companies.
4) Trading Strategy: "The Nifty has been witnessing short term consolidation for the last few weeks. In terms of the price patterns, it has formed a triangle on the daily chart. Towards the end of the last week, the Nifty had formed a base near the lower end of the pattern. Consequently, the index took a leap on the upside & opened gap up on January 16," Gaurav Ratnaparkhi, Head of Technical Research, Sharekhan by BNP Paribas said. 
"However, the index stumbled near the upper end of the pattern & stayed back into the pattern. Till the time the index trades above 17800 on a closing basis, the pattern is eventually expected to break out on the upside. The Nifty will be set for a larger bounce, once it crosses the near term barrier of 18050," Ratnaparkhi said.
Meanwhile, Rohan Patil, Technical Analyst, SAMCO Securities said that undecisive Nifty continues to trade in no trading zone. "Nifty-50 once again could not capitalised on its opening gains and continued to trade in a lower low lower high formation on the lower time frame," Patil said.
"Prices are trading below its 9 & 21 EMA and the momentum oscillator RSI (14) is reading in a range between 50–35 levels. All these indicates that slow and steadily bears are tightening their grip on the market with increasing strength. The Triangle pattern on charts suggests Nifty is stuck in a No – Trading zone, unless it breaks above 18,150 or below 17,775 levels," he further said.
5) FII / DII action: Foreign Institutional Investors were net sellers on Monday and old Indian equities worth Rs 750.59 while domestic institutional investors were net buyers at Rs 685.96 crore.