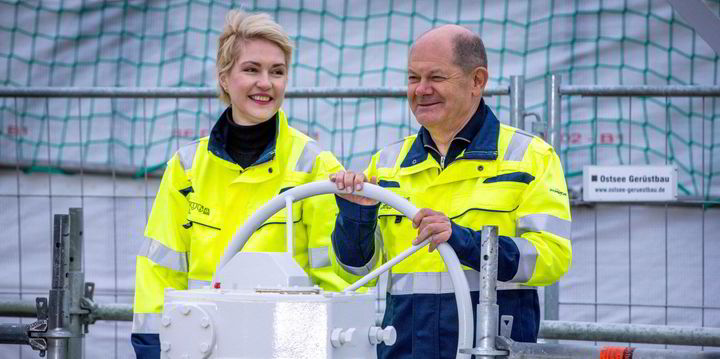 German authorities have inaugurated the country's second floating storage and regasification terminal for liquefied natural gas, as operational commissioning of the Neptune FSRU got underway at the industrial port of Lubmin over the weekend.
An inauguration ceremony for the Deutsche Ostsee LNG terminal was attended by German Chancellor Olaf Scholz and State Secretary for Economic Affairs & Climate Action Michael Kellner, as well as authorities from the region of Mecklenburg-Western Pomerania, where the Baltic Sea port town is located.
"This is Germany's new pace," Chancellor Scholz wrote on Twitter, referring to the successful fast-tracking of new LNG terminals.