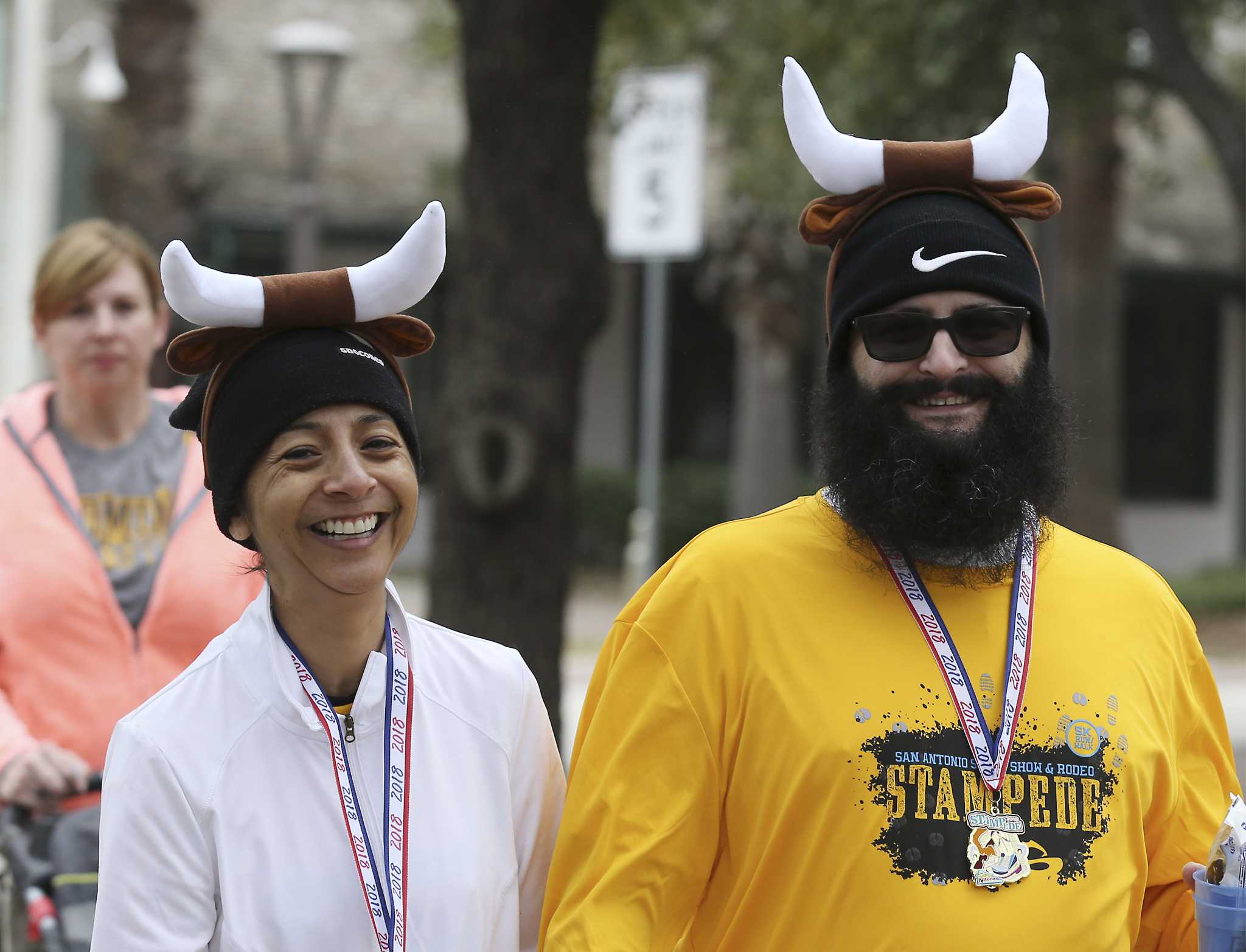 Yes, the San Antonio Stock Show & Rodeo is known for partaking in delicious carnival food and stacking beer and wine cups (responsibly). We can't wait either. However, before the festivities, the rodeo kicks off with a day filled with activities, such as the Stampede 5K run and walk.
The Stampede 5K run and walk takes place on the main streets of Historic Downtown San Antonio, starting and ending at Milam Park on February 4. The race is $45 to register and $35 for kids under 12 years old. The registration increases to $50 on February 3. All participants will receive swag bags, pre-race snacks and beverages, and post-race adult beverages.
According to its website, trophies will be given in each age category for men and women: 0-9, 10-19, 20-29, 30-39, 40-49, 50-59, 60-69, 70-99, 80-99. The website did not disclose when the run/walk will begin.
Following the stampede, the Western Heritage Parade & Cattle Drive will take place. It's a free event with riders from Fort Hood 1st Cavalry Division, Fort Sam Houston Caisson, Texas Heritage Riders, and, of course, a herd of Texas Longhorns. 
The parade route runs through the streets of downtown San Antonio, featuring Texas Longhorns and participants who represent the heritage of Lone Star State and the Old West. 
After the parade, follow it up with a visit to Market Square for the Western Heritage Vaquero Cook-Off. Stay for food vendors, working artists, and a live entertainment stage.
The San Antonio Stock Show & Rodeo runs from February 8 to February 26. Tickets are now on sale at sarodeo.com.