The stock has been under pressure despite the merger with nearest rival INOX. Kotak says recent weak collections reflect a change in consumer behaviour with the rise of OTT platforms. A dearth of good stories, too, was hurting box officer performance, it said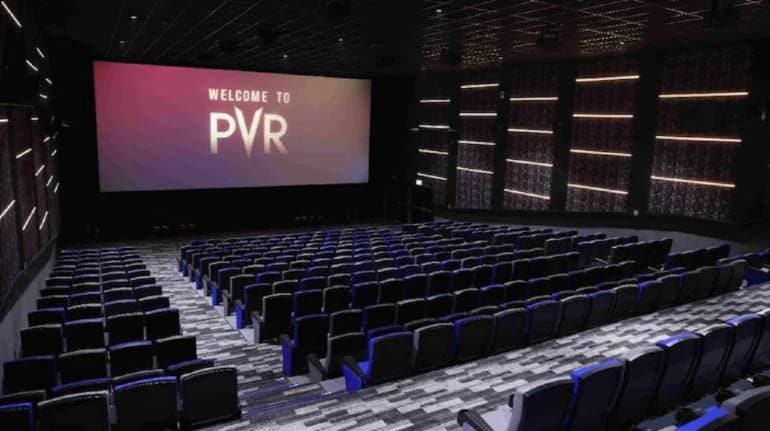 A PVR screen
');
$('#lastUpdated_'+articleId).text(resData[stkKey]['lastupdate']);
//if(resData[stkKey]['percentchange'] > 0){
// $('#greentxt_'+articleId).removeClass("redtxt").addClass("greentxt");
// $('.arw_red').removeClass("arw_red").addClass("arw_green");
//}else if(resData[stkKey]['percentchange'] < 0){
// $('#greentxt_'+articleId).removeClass("greentxt").addClass("redtxt");
// $('.arw_green').removeClass("arw_green").addClass("arw_red");
//}
if(resData[stkKey]['percentchange'] >= 0){
$('#greentxt_'+articleId).removeClass("redtxt").addClass("greentxt");
//$('.arw_red').removeClass("arw_red").addClass("arw_green");
$('#gainlosstxt_'+articleId).find(".arw_red").removeClass("arw_red").addClass("arw_green");
}else if(resData[stkKey]['percentchange'] < 0){
$('#greentxt_'+articleId).removeClass("greentxt").addClass("redtxt");
//$('.arw_green').removeClass("arw_green").addClass("arw_red");
$('#gainlosstxt_'+articleId).find('.arw_green').removeClass("arw_green").addClass("arw_red");
}
$('#volumetxt_'+articleId).show();
$('#vlmtxt_'+articleId).show();
$('#stkvol_'+articleId).text(resData[stkKey]['volume']);
$('#td-low_'+articleId).text(resData[stkKey]['daylow']);
$('#td-high_'+articleId).text(resData[stkKey]['dayhigh']);
$('#rightcol_'+articleId).show();
}else{
$('#volumetxt_'+articleId).hide();
$('#vlmtxt_'+articleId).hide();
$('#stkvol_'+articleId).text(");
$('#td-low_'+articleId).text(");
$('#td-high_'+articleId).text(");
$('#rightcol_'+articleId).hide();
}
$('#stk-graph_'+articleId).attr('src','//appfeeds.moneycontrol.com/jsonapi/stocks/graph&format=json&watch_app=true&range=1d&type=area&ex='+stockType+'&sc_id='+stockId+'&width=157&height=100&source=web');
}
}
}
});
}
$('.bseliveselectbox').click(function(){
$('.bselivelist').show();
});
function bindClicksForDropdown(articleId){
$('ul#stockwidgettabs_'+articleId+' li').click(function(){
stkId = jQuery.trim($(this).find('a').attr('stkid'));
$('ul#stockwidgettabs_'+articleId+' li').find('a').removeClass('active');
$(this).find('a').addClass('active');
stockWidget('N',stkId,articleId);
});
$('#stk-b-'+articleId).click(function(){
stkId = jQuery.trim($(this).attr('stkId'));
stockWidget('B',stkId,articleId);
$('.bselivelist').hide();
});
$('#stk-n-'+articleId).click(function(){
stkId = jQuery.trim($(this).attr('stkId'));
stockWidget('N',stkId,articleId);
$('.bselivelist').hide();
});
}
$(".bselivelist").focusout(function(){
$(".bselivelist").hide(); //hide the results
});
function bindMenuClicks(articleId){
$('#watchlist-'+articleId).click(function(){
var stkId = $(this).attr('stkId');
overlayPopupWatchlist(0,2,1,stkId);
});
$('#portfolio-'+articleId).click(function(){
var dispId = $(this).attr('dispId');
pcSavePort(0,1,dispId);
});
}
$('.mc-modal-close').on('click',function(){
$('.mc-modal-wrap').css('display','none');
$('.mc-modal').removeClass('success');
$('.mc-modal').removeClass('error');
});
function overlayPopupWatchlist(e, t, n,stkId) {
$('.srch_bx').css('z-index','999′);
typparam1 = n;
if(readCookie('nnmc'))
{
var lastRsrs =new Array();
lastRsrs[e]= stkId;
if(lastRsrs.length > 0)
{
var resStr=";
let secglbVar = 1;
var url = '//www.moneycontrol.com/mccode/common/saveWatchlist.php';
$.get( "//www.moneycontrol.com/mccode/common/rhsdata.html", function( data ) {
$('#backInner1_rhsPop').html(data);
$.ajax({url:url,
type:"POST",
dataType:"json",
data:{q_f:typparam1,wSec:secglbVar,wArray:lastRsrs},
success:function(d)
{
if(typparam1=='1′) // rhs
{
var appndStr=";
//var newappndStr = makeMiddleRDivNew(d);
//appndStr = newappndStr[0];
var titStr=";var editw=";
var typevar=";
var pparr= new Array('Monitoring your investments regularly is important.','Add your transaction details to monitor your stock`s performance.','You can also track your Transaction History and Capital Gains.');
var phead ='Why add to Portfolio?';
if(secglbVar ==1)
{
var stkdtxt='this stock';
var fltxt=' it ';
typevar ='Stock ';
if(lastRsrs.length>1){
stkdtxt='these stocks';
typevar ='Stocks ';fltxt=' them ';
}
}
//var popretStr =lvPOPRHS(phead,pparr);
//$('#poprhsAdd').html(popretStr);
//$('.btmbgnwr').show();
var tickTxt ='';
if(typparam1==1)
{
var modalContent = 'Watchlist has been updated successfully.';
var modalStatus = 'success'; //if error, use 'error'
$('.mc-modal-content').text(modalContent);
$('.mc-modal-wrap').css('display','flex');
$('.mc-modal').addClass(modalStatus);
//var existsFlag=$.inArray('added',newappndStr[1]);
//$('#toptitleTXT').html(tickTxt+typevar+' to your watchlist');
//if(existsFlag == -1)
//{
// if(lastRsrs.length > 1)
// $('#toptitleTXT').html(tickTxt+typevar+'already exist in your watchlist');
// else
// $('#toptitleTXT').html(tickTxt+typevar+'already exists in your watchlist');
//
//}
}
//$('.accdiv').html(");
//$('.accdiv').html(appndStr);
}
},
//complete:function(d){
// if(typparam1==1)
// {
// watchlist_popup('open');
// }
//}
});
});
}
else
{
var disNam ='stock';
if($('#impact_option').html()=='STOCKS')
disNam ='stock';
if($('#impact_option').html()=='MUTUAL FUNDS')
disNam ='mutual fund';
if($('#impact_option').html()=='COMMODITIES')
disNam ='commodity';
alert('Please select at least one '+disNam);
}
}
else
{
AFTERLOGINCALLBACK = 'overlayPopup('+e+', '+t+', '+n+')';
commonPopRHS();
/*work_div = 1;
typparam = t;
typparam1 = n;
check_login_pop(1)*/
}
}
function pcSavePort(param,call_pg,dispId)
{
var adtxt=";
if(readCookie('nnmc')){
if(call_pg == "2")
{
pass_sec = 2;
}
else
{
pass_sec = 1;
}
var postfolio_url = 'https://www.moneycontrol.com/portfolio_new/add_stocks_multi.php?id='+dispId;
window.open(postfolio_url, '_blank');
} else
{
AFTERLOGINCALLBACK = 'pcSavePort('+param+', '+call_pg+', '+dispId+')';
commonPopRHS();
/*work_div = 1;
typparam = t;
typparam1 = n;
check_login_pop(1)*/
}
}
function commonPopRHS(e) {
/*var t = ($(window).height() – $("#" + e).height()) / 2 + $(window).scrollTop();
var n = ($(window).width() – $("#" + e).width()) / 2 + $(window).scrollLeft();
$("#" + e).css({
position: "absolute",
top: t,
left: n
});
$("#lightbox_cb,#" + e).fadeIn(300);
$("#lightbox_cb").remove();
$("body").append(");
$("#lightbox_cb").css({
filter: "alpha(opacity=80)"
}).fadeIn()*/
$(".linkSignUp").click();
}
function overlay(n)
{
document.getElementById('back').style.width = document.body.clientWidth + "px";
document.getElementById('back').style.height = document.body.clientHeight +"px";
document.getElementById('back').style.display = 'block';
jQuery.fn.center = function () {
this.css("position","absolute");
var topPos = ($(window).height() – this.height() ) / 2;
this.css("top", -topPos).show().animate({'top':topPos},300);
this.css("left", ( $(window).width() – this.width() ) / 2);
return this;
}
setTimeout(function(){$('#backInner'+n).center()},100);
}
function closeoverlay(n){
document.getElementById('back').style.display = 'none';
document.getElementById('backInner'+n).style.display = 'none';
}
stk_str=";
stk.forEach(function (stkData,index){
if(index==0){
stk_str+=stkData.stockId.trim();
}else{
stk_str+=','+stkData.stockId.trim();
}
});
$.get('//www.moneycontrol.com/techmvc/mc_apis/stock_details/?classic=true&sc_id='+stk_str, function(data) {
stk.forEach(function (stkData,index){
$('#stock-name-'+stkData.stockId.trim()+'-'+article_id).text(data[stkData.stockId.trim()]['nse']['shortname']);
});
});
function redirectToTradeOpenDematAccountOnline(){
if (stock_isinid && stock_tradeType) {
window.open(`https://www.moneycontrol.com/open-demat-account-online?classic=true&script_id=${stock_isinid}&ex=${stock_tradeType}&site=web&asset_class=stock&utm_source=moneycontrol&utm_medium=articlepage&utm_campaign=tradenow&utm_content=webbutton`, '_blank');
}
}
Bears were battering PVR bulls on January 16, as the counter saw heavy short buildup, a bearish phenomenon that signals more pain in the coming days for the multiplex chain stock. The open interest surged over 15 percent to the highest in the month as the price dropped to its lowest in seven days.
The sell-off comes amid a rating downgrade from Kotak Institutional Equities. The research house downgraded the stock to "add" from "buy" with the target price at Rs 1,850, a cut of 16 percent.
Kotak said recent weak collections reflect the change in consumer behaviour. With the rise of over-the-top (OTT) platforms, movie collections had taken a hit. A dearth of quality stories, too,  hit consumer sentiment.
The stock has been under pressure despite the merger with nearest-rival INOX. The price has broken below the 20-day simple moving average (SMA) as well as the 20-day exponential moving average.
In the spot market, the stock was down 4 percent at Rs 1,676.95 as of 1 pm. The futures contract was also trading 5 percent lower.
The options data suggests put writers shifted to 1,600 strikes, which is now emerging as the support area for the counter. Call writing was spread across 1,700 to 1,760, a zone that may pose a hurdle for the stock in the coming days.
Disclaimer: The views and investment tips expressed by investment experts on Moneycontrol.com are their own and not those of the website or its management. Moneycontrol.com advises users to check with certified experts before taking any investment decisions.