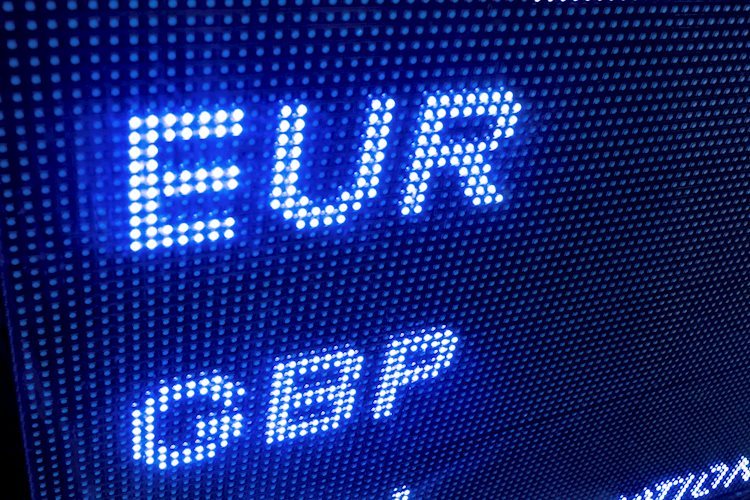 Euro remains supported by ECB official hawkish comments.
EUR/GBP with bullish bias, moving between 0.8845 and 0.8890.
The EUR/GBP is rising on Monday after a modest slide on Friday and is moving sideways, under the 0.8900 resistance area. The bias continues to point to the upside.
In range, holding onto recent gains
The EUR/GBP found support over the last session at the 0.8845 area. As long as it holds above, more gains seem likely, but the Euro needs to break the critical 0.8900 resistance area.
The bias is bullish with vital support seen at 0.8815/20, the confluence of an uptrend line and the 20-day Simple Moving Average (SMA). A slide below would expose the next relevant support at 0.8770.
From a fundamental perspective, comments from European Central Bank board members continue to be on the hawkish side. On Monday, it was Olli Rhen, Governor of the Bank of Finland, who said that interest rates will continue to rise considerably. This contrasts with the Bank of England that is having a debate about what to do next. Concerns about the health of the UK economy adds pressure to the BoE to stop the tightening cycle. The divergence between the expectations of the central banks is offering support at the moment to the EUR/GBP.
On Tuesday, the UK will report on the labor market and Germany will release the final reading of inflation (December) and  the ZEW sentiment survey.
Technical levels