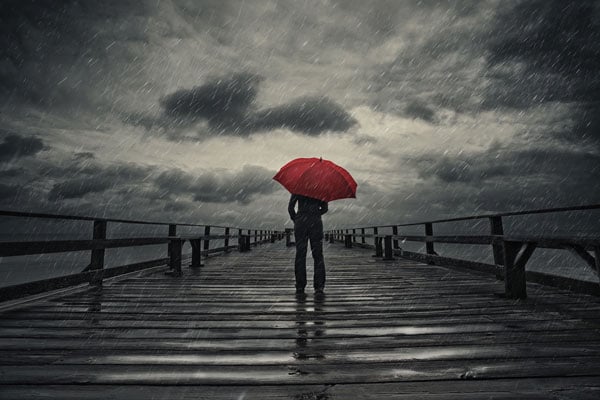 Sluggish growth and fears of a recession are among the top worries of CEOs in the US and globally in the new year, according to the latest research from The Conference Board. The organization's latest survey reflects the views of nearly 700 CEOs and over 450 other C-suite executives across North America, Latin America, Asia, and Europe.:
More than half of CEOs surveyed worldwide expect a "tepid" year ahead for the economy, with economic growth only returning in late 2023 or mid-2024. That number ticks up significantly in the US, where 60% of CEOs reported similar worries. A recession or economic downturn ranks as the top external concern this year for CEOs in both the US and globally, whereas recession fears came in sixth for both groups in 2022.  Inflation is the #2 fear for US and global CEOs this year but is the seventh top concern for Chinese CEOs.
US chief executives are also increasingly worried about rising borrowing costs. The metric came in #4 on this year's rankings, after clocking in at #25 last year.
Internally, the race for talent clocks in as the #1 internal worry for 2023 among global chief executives while finding and keeping talent ranks #2 for US CEOs.
"To attract and retain talent—the biggest internal worry of CEOs worldwide—leaders are focused on building stronger cultures," says Rebecca Ray, PhD, Executive Vice President, Human Capital, The Conference Board. "But some of the key factors that contribute to such an environment—including addressing pay inequality, development opportunities, and a psychologically safe workplace—are relatively low on their list of priorities. This presents an opportunity for C-suites to revisit their companies' goals for strengthening organizational culture and the specific actions required to do so."
Against that backdrop, however, initiatives relating to ESG will remain top of mind, with most CEOs, or 55%, are expected to continue investments in such programs. And 71 percent say backlash against ESG programs won't lead them to pull back on those commitments.
US CEOs also appear poised to maintain or increase marketing spend in 2023, with investments expected to increase in customer experience (67% of US respondents), new customer acquisition (55% of US respondents) and new product development (51% of US respondents).
"While CEOs globally are looking to contain costs and reduce discretionary spending—actions typically taken during a slowdown—employees may be able to breathe a sigh of relief, as few executives are turning to layoffs," says Dana Peterson, Chief Economist, The Conference Board. "Instead, they plan to mitigate risk by accelerating innovation and digital transformation, pursuing new opportunities in higher-growth markets, and revising business models—the three most-cited actions."