The grave is fresh, surrounded by memorial wreaths from the Samara governor and from Russia's defence ministry.
The woman weeping at its side must have been a close relative. "I hate you foreigners," she shouts through her tears. "Why are you helping them?"
She means Western assistance to Ukraine. It was a US-made HIMARS rocket that killed the man she loved and at least 88 other Russian servicemen on New Year's Day in the town of Makiivka, Donetsk region. Kyiv says around 400 were killed. Russia says 89.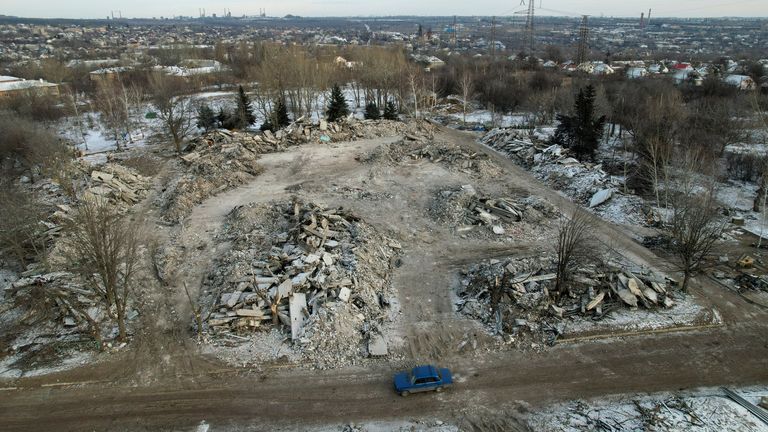 Russia claims it has taken bitterly contested town of Soledar – Ukraine war latest
Whatever the true toll, it is the largest loss of life from a single incident that Russia has admitted to since the war began.
Russia's defence ministry with distinct indelicacy promptly blamed the soldiers themselves for supposedly giving away their location through the unauthorised use of mobile phones.
In the increasingly critical Russian military blogosphere that did not go down well and blame was quickly apportioned to commanders for allowing so many troops to be grouped together in a single location.
Many of the men came from in and around the city of Samara.
The funerals are happening each day but burial notices are kept under wraps and the relatives have been ordered to keep quiet. "Lists [of the dead] will not be published," said Samara's military commissar in a widely circulated interview.
"Firstly this is personal data and secondly this is, of course, work for foreign intelligence agencies to identify and conduct information activities in relation to relatives of military personnel, which is strictly prohibited."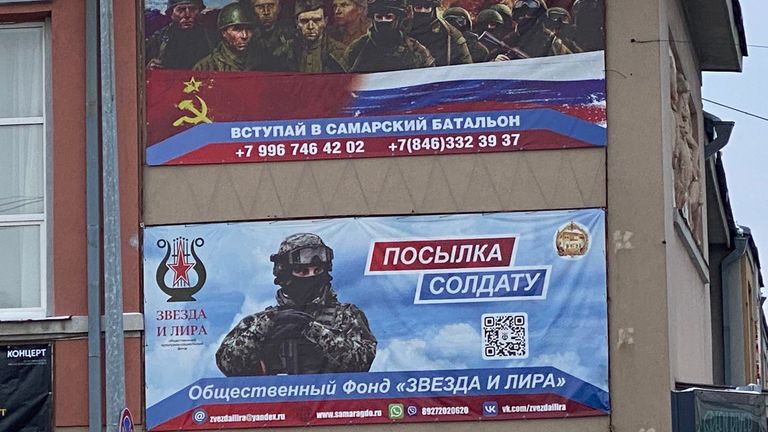 It makes even basic newsgathering difficult. There is not just a wall of silence around the bereaved and those who might still be looking to find out if their men are dead or alive, but even people on the street seem increasingly reluctant to answer basic questions.
Eleven months of threats around "discrediting the armed forces" are paying off. The culture of silence is becoming absolute with ordinary Russians told they should beware of being used as unwary pawns in a propaganda battle.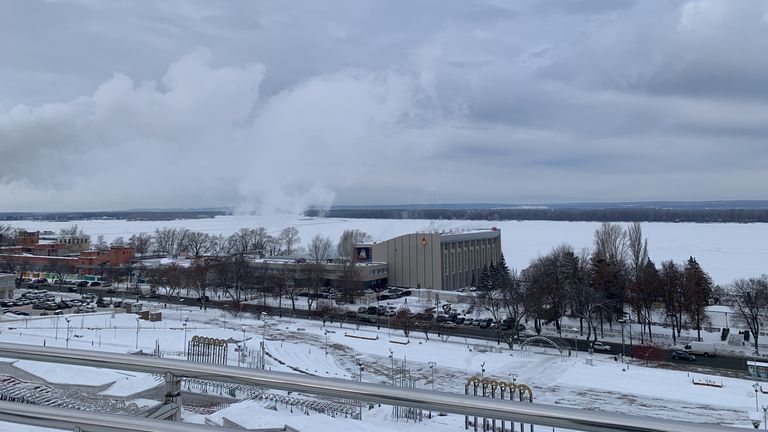 The PR effort has been taken over by the local governor, Dmitry Azarov, who appears to be making some effort to bring the wounded back to local hospitals and to try and reassure families that their men have everything they need.
Read more:
'It's a kind of hell': The bitterly-contested mining town where Putin hopes to secure his first victory in months
Putin replacing overall commander in Ukraine war could signal Russia is prepared for the 'long haul'
One local woman who made video appeals via the social media app Telegram had three sons at Makiivka. They survived the blast, she said, but were left with hardly any clothing or supplies and were suffering frostbite and worse.
Azarov arranged a meeting to try and reassure her that her sons, and others, were being looked after.
She described herself as a patriot through and through – typical of many wives and mothers who support what their men are doing but hope they're being properly looked after while they do it.
Click to subscribe to Ukraine War Diaries wherever you get your podcasts
In Samara itself, there is not much to mark what happened. Mobilised troops have requested a proper memorial for the victims of Makiivka. For now all that's left is one piece of graffiti of a girl playing a cello and the words "Samara, Makiivka, we remember, we mourn".
After a long series of chat messages, the artist declared himself too "patriotic" to give Sky News an interview on camera. "Thank you for the offer but I won't trade my homeland," he wrote.
What Russia's Soledar push means


Criticism remains confined to chat groups on Telegram. The true cost of that New Year's Day strike will most likely stay buried – beneath the rubble at Makiivka and scattered across disparate Russian cemeteries.
Russia's home front forced to hide its scars behind closed doors lest they tarnish the patriotic veneer around Russia's "special military operation".