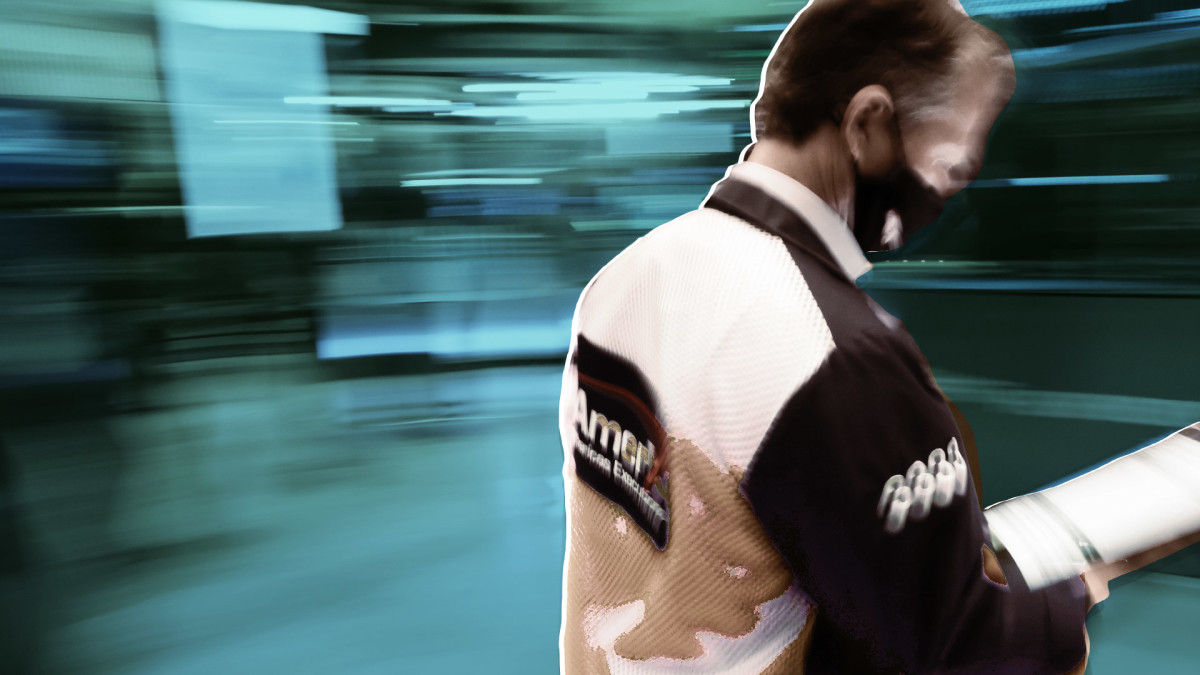 Updated at 4;15 pm EST
Stocks finished higher Thursday following a key December inflation reading that showed a sixth consecutive monthly decline in consumer prices that could add more pressure on the Fed to alter its monetary tightening stance.
Headline inflation declined in December, the Commerce Department said Thursday, while the annual reading slowed to an expected rate of 6.5%, the lowest since October of 2021. So-called core inflation, which strips out food and energy costs, also eased to 5.7% on the year and 0.3% on the month, with both figures largely matching Street forecasts.
The Dow Jones Industrial Average finished up 216 points, or 0.64%, to 34,189, while the S&P 500 gained 0.34%. The tech-focused Nasdaq, which is on its best four-day run since November, rose 0.64%.
Stocks had been primed for a softer reading, however, after the S&P 500 extended its 2023 gain last night to around 2.1% and lifting the benchmark closer to its 200-day moving average, an important technical trading level that it hasn't met since the market sold-off in mid December.
Last night's gains were powered in part by fading inflation forecasts and easing rate bets, linked to a better-than-expected auction of $32 billion in 10-year Treasury notes, which saw the strongest demand since August a big increase in foreign buying interest, that helped push bond yields lower across the curve, boosting tech stocks and adding to the session's optimism.
Philadelphia Fed President Patrick Harker supported at least some of the optimism, telling a business event in Pennsylvania that "I don't think we need go much further than 5%" in terms of a peak Fed Funds rate, adding that the days of 75 basis points hikes are "behind us".
"Investors will most likely be cheering the news in subsequent trading sessions as today's release, coupled with Friday's slowdown in wage growth, point to a Fed mandate that appears to be meeting its mark," said Peter Essele, head of portfolio management for Commonwealth Financial Network in Waltham, Massachusetts. "It's reasonable to assume that investors will be piling into US Treasuries as the risk of further price inflation to the upside appears to be in the rearview mirror, making the asset class an increasingly attractive investment in today's environment."
Benchmark 10-year note yields were lower at 3.424% following the CPI reading while 2-year notes fell to 4.128%. The U.S. dollar index, which tracks the greenback against a basket of its global currency peers, was marked 0.94% lower at 102.22, the lowest since early July.
The CME Group's FedWatch is now pricing in an 91.2% chance of a 25 basis point Fed rate hike on February 1, up from 77% prior to the CPI release and just 35.1% in early December.
The Dow Jones Industrial Average finished up 216 points, or 0.64%, to 34,189, while the S&P 500 gained 0.34%. The tech-focused Nasdaq, which is on its best four-day run since November, rose 0.64%.
Walt Disney  (DIS) – Get Free Report shares jumped 3.6% after the media and entertainment group named former Nike  (NKE) – Get Free Report CEO Mark Parker to head its board of directors while revealing a push for changes from activist Nelson Peltz.
American Airlines  (AAL) – Get Free Report shares powered 9.7% higher after the biggest U.S. carries boosted its fourth quarter profit forecast amid the ongoing surge in domestic travel demand and a solid holiday season that saw it capitalize on the challenges faced by rival Southwest Airlines  (LUV) – Get Free Report.
Taiwan Semiconductor Manufacturing Co.  (TSM) – Get Free Report ended up 6.4% after the world's biggest contract chipmaker and a lead supplier for Apple  (AAPL) – Get Free Report iPhones posted record December quarter profits, but lowered its capital spending plans amid a pullback in global demand.
KB Home  (KBH) – Get Free Report fell 2.8% after the single-family homebuilder posted weaker-than-expected fourth quarter earnings and a muted 2023 forecast amid what it called "significant uncertainty and limited forward visibility" in the U.S. housing market.
In overseas markets, the the region-wide MSCI ex-Japan index rose 0.19% to a seven-month high into the close of trading, boosted by an in-line reading for China inflation over the month of December and ongoing bets that its re-opening momentum will boost broader economic growth.
Europe's Stoxx 600 was marked 0.72% higher in mid-day Frankfurt dealing, while London's FTSE 100 was up 0.81%.