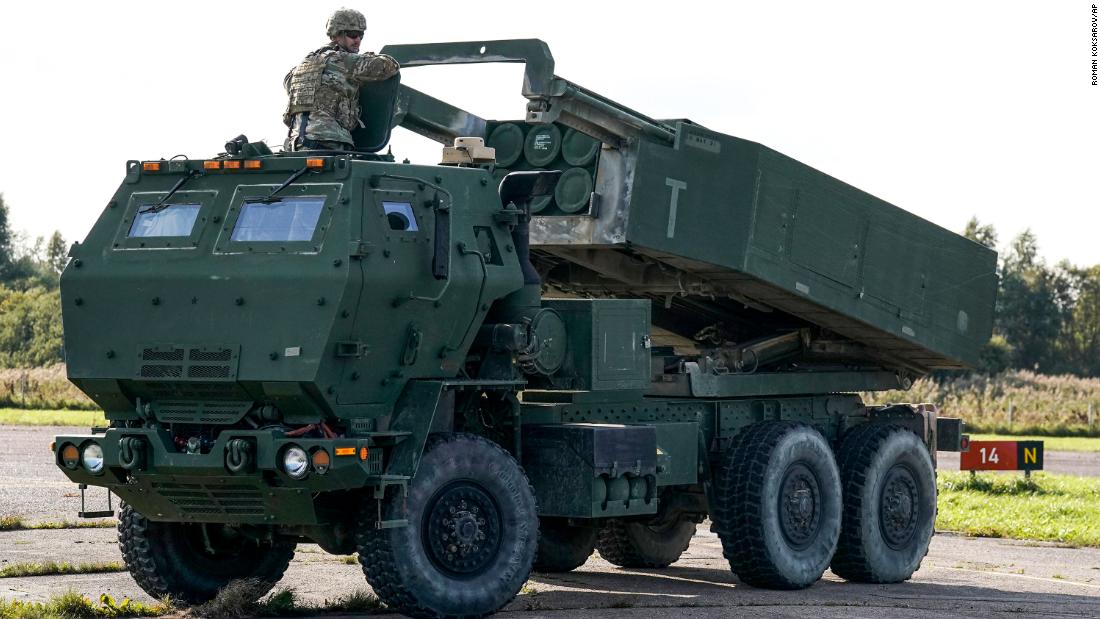 Wagner, the Russian private military company, posted a video on Telegram Thursday evening directly disparaging the Russian defense ministry's claim that regular Russian military forces have participated in the assault on Soledar.
A day after Russia's defense ministry reshuffled the command of its so-called "special military operation," Wagner's post doubled down on the assertion by boss Yevgeny Prigozhin that his forces alone are responsible for the Soledar operation, directly contradicting the ministry.
The video shows two men, faces obscured, wearing fatigues and standing in what looks to be an underground bunker, illuminated by flashlight.
"We are officers of the Airborne Forces, we declare that the Airborne Forces did not take part in the assault on the city of Soledar," one man says. "The assault on the city of Soledar was carried out only by the forces of PMC Wagner. We were not even sent in that direction."
CNN is unable to verify the men's identity or the veracity of their statement, but it is significant that Wagner posted it at all as competing claims over which Russian forces are responsible for the assault in eastern Ukraine has become a key point of contention in the machinations of Russia's power structure.
Some context: On Wednesday Russia's defense ministry said that regular Russian forces were operating in and around Soledar, without mentioning Wagner.
"Airborne Troops have blocked Soledar from the northern and southern parts of the city," the ministry said on its official Telegram channel. "The Russian Aerospace Forces strike at enemy strongholds. Assault squads are fighting in the city."
But Prigozhin called any claim that non-Wagner Russian forces have participated in the Soledar assault "fake information."
"I would like to emphasize that Soledar was taken exclusively by Wagner PMC units," he said in a statement published on a Wagner Telegram channel on Monday.
The Ukrainian military insisted Thursday that the town is still contested, and that its forces were even "conducting counterattacks" in the settlement.
Some pro-Kremlin Russian military bloggers have speculated that the Russian defense ministry's announcement Wednesday of Valery Gerasimov as the commander of its "special military operation" was motivated in part by Wagner's success.
In a visit to his forces near Bakhmut over New Year's Eve, Prigozhin directly castigated Kremlin bureaucrats.
"This year we will win! But first we will conquer our internal bureaucracy and corruption," Prigozhin told his fighters in a video posted to Telegram.
"Once we conquer our internal bureaucracy and corruption, then we will conquer the Ukrainians and NATO, and then the whole world."
"The problem now is that the bureaucrats and those engaging in corruption won't listen to us because for New Year's they are all drinking champagne."