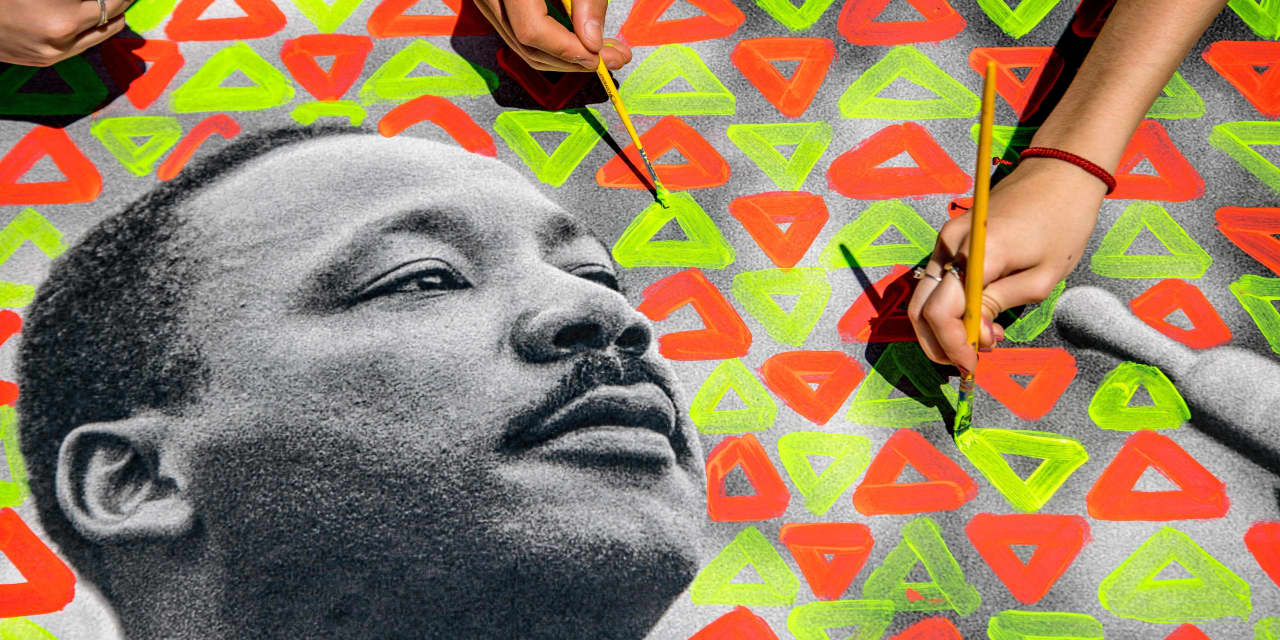 U.S. stocks have gotten off to a solid start in 2023 thanks to cool inflation data and slower wage growth which investors hope will convince the Federal Reserve to ease up on its economy-shaking hikes to interest rates and press the pause button sooner. 
The new year will reward investors with another three-day weekend, with the stock market closed on Monday, Jan. 16, for Martin Luther King Jr. Day. This means after the closing bell rings out on Friday at 4 p.m. Eastern time, the stock market won't open again until 9:30 a.m. on Tuesday, Jan. 17. Bond traders also get a long weekend, with bond markets shuttered on Monday, too. 
Martin Luther King Jr. Day, or MLK Day, is a federal holiday held on the third Monday of January in order to celebrate the life and achievements of Martin Luther King Jr., who played an influential role in the American civil rights movement from the mid-1950s until his assassination in 1968. 
In 1983, President Ronald Reagan signed a bill to create a U.S. federal holiday in honor of King, and the first year it was officially observed was in 1986. However, it wasn't until 2000 that all 50 states recognized MLK Day.
MLK Day is also a Bank Holiday as recognized by the Federal Reserve, so commercial banks and other financial institutions will be closed on Monday. 
U.S. stocks are on pace to end the volatile week on a mixed note on Friday as Wall Street banks turned in stronger-than-expected fourth-quarter financial results but warned of a looming economic downturn. The S&P 500
SPX,
-0.26%
attempted to book a weekly gain of 2.1%, while the Dow Jones Industrial Average
DJIA,
+0.04%
advanced 1.8% and Nasdaq Composite
COMP,
-0.21%
was up 5.1% for the week, according to Dow Jones Market Data.
See: Why earnings season is shaping up to be a 'market-moving event'
On Thursday, December's consumer-price index data showed inflation slowed again, with the headline inflation retreating for the sixth month in a row, declining to 6.5% from 7.1% in November. Core inflation, which excludes volatile food and energy costs, rose 5.7% in December from a year ago. Fed-funds futures now reflect a 94% probability of a 25-basis point rise in February, up from around 77% on Wednesday, according to CME FedWatch Tool.