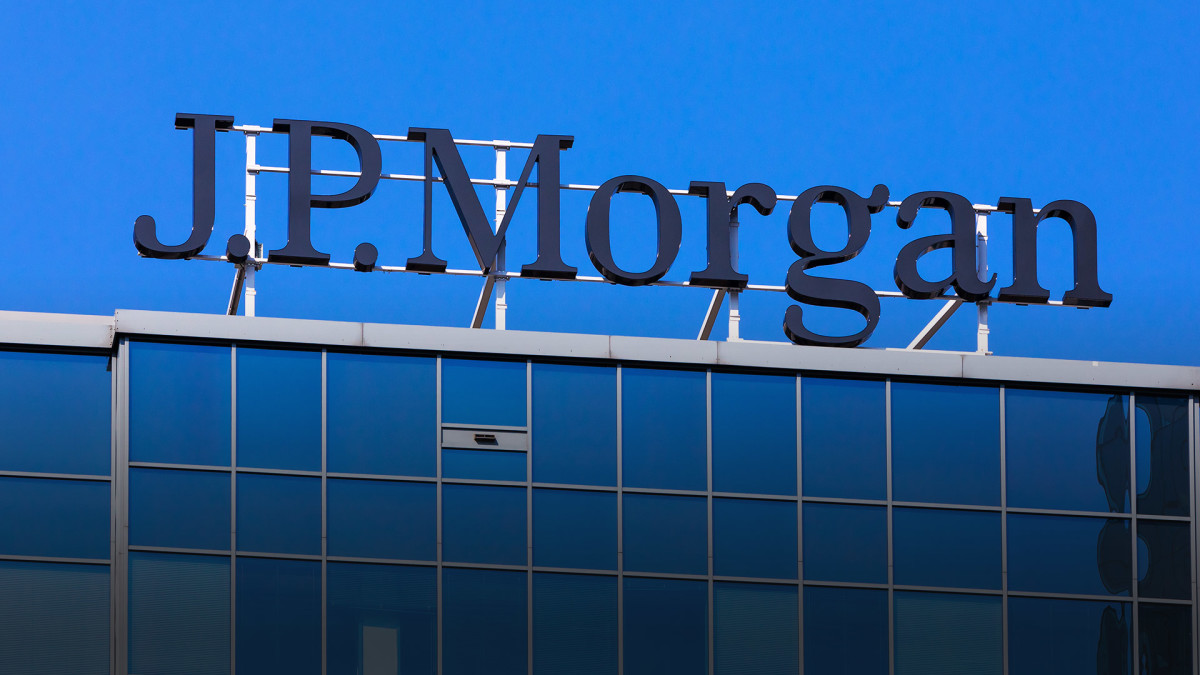 Updated at 9:52 am EST
JPMorgan Chase & Co  (JPM) – Get Free Report posted stronger-than-expected fourth quarter earnings Friday and said the U.S. economy remains strong, with solid consumer spending and healthy business activity.
JPMorgan said earnings for the three months ending in December were pegged at $11.1 billion, or $3.57 per share, up7.2% from the same period last year and well ahead of the Street consensus forecast of $3.08 per share. 
The bank also built $2.3 billion in reserves — with $1.4 billion added over the fourth quarter– to set against bad loans and credit losses, topping analysts' forecast of a $1.8 billion total for credit provisions, driven by "a modest deterioration in the Firm's macroeconomic outlook, now reflecting a mild recession in the central case."
Managed revenues, JPMorgan said, rose 13.9% from last year to $34.57 billion, narrowly ahead of analysts' estimates of a $34.38 billion tally, while expenses were pegged at $19 billion
Net interest income was $20.3 billion, up 48% from the same period last year, JPMorgan said, while equity market revenues were flat at $1.9 billion and fixed income revenues rose 12% to $3.7 billion.
"The U.S. economy currently remains strong with consumers still spending excess cash and businesses healthy," said JPMorgan CEO Jamie Dimon. ".However, we still do not know the ultimate effect of the headwinds coming from geopolitical tensions including the war in Ukraine, the vulnerable state of energy and food supplies, persistent inflation that is eroding purchasing power and has pushed interest rates higher, and the unprecedented quantitative tightening. 
"We remain vigilant and are prepared for whatever happens, so we can serve our customers, clients and communities around the world across a broad range of economic environments," he added.
JPMorgan shares were marked 1.18% lower in early Friday trading immediately following the earnings release to change hands at $137.86 each, trimming the stock's sixth month gain to around 23.2%.
"JPMorgan Chase's diversified business model yielded strong Q4 results, as higher rates boosted net interest income and the firm built capital," said Peter Nerby, senior vice president at Moody's Investors Service. "However, the benefits of rising interest rates are diminishing, while fee revenue remains under pressure and credit provisions are rising."
Earlier Friday, Bank of America  (BACXL)  posted better-than-expected earnings of 85 cents per share, topping Street forecasts by around 7 cents, with revenues rising 11% from last year to $24.25 billion. Net interest income, Bank of America said, was pegged at $14.7 million.