view original
post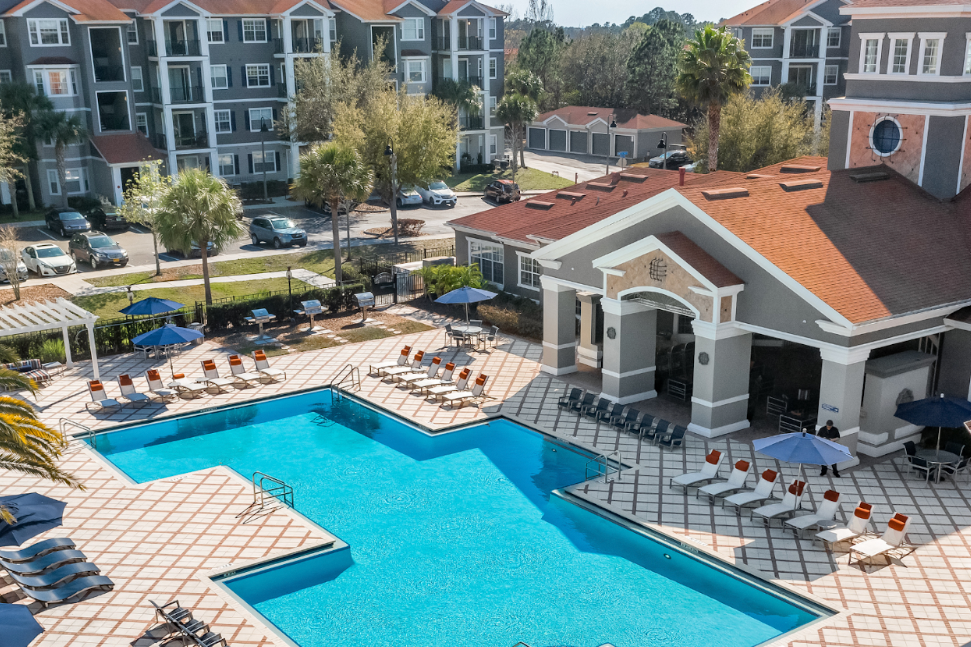 In 1956, the world witnessed perhaps the greatest twist to a corporate tale in history. 
After several years in partnership with the McDonald's brothers, Ray Kroc had little to show for his efforts. His salesmanship had guided him into the growing McDonald's fast food business and earned him a franchise in Illinois, but the money coming in could not outpace the costs of running up another franchise. 
In the Netflix movie "The Founder," Ray Krok's lawyer, Sonneborn, summarizes Kork's dilemma: "You don't seem to realize what business you're in," he says. "You're not in the burger business. You're in the real estate business." According to the lawyer, it would be impossible for Krok to amass a fortune franchising, but he could easily do it by purchasing the land the franchisee operates on. 
So began the delectable twist which turned a fast food joint into one of the largest owners of real estate in the country. In 2021, McDonald's reported $46.7 billion of total long-term assets, the majority of which come from property, plants and equipment. Fortunately, building fortunes through real estate is not exclusive to corporate elites; it's available to the general investment community as a potential low-risk opportunity to generate passive income. 
Here's what the market looks like and how you could get involved. 
The Multifamily Real Estate Market
In the real estate market, multifamily housing is a booming sector.
According to the U.S. Consensus Bureau, a multifamily residential property is one "containing units built on top of another and those built side-by-side which do not have a ground-to-roof wall and/or common facilities." A common form of a multifamily residential property is an apartment building, where units are separate but stacked in close proximity to one another. 
The multifamily real estate industry is one of the oldest forms of real estate and one of the most popular. According to a report by CBRE Group Inc. CBRE, the multifamily rental housing market includes 14.5 million units across the 62 largest metro markets in the U.S. The National Multifamily Housing Council (NMHC) estimates that the total value of these units is more than $3.3 trillion. 
Even in 2022, as the Federal Reserve's monetary policy ushers interest rates to a range of 3.75 to 4%, demand for multifamily real estate property appears to be holding steady. According to a report by Fannie Mae, the multifamily sector experienced strong demand in the first half of 2022, despite concerns over a global recession. This trend is expected to continue in 2022 and beyond. One strongly opinionated source has even stated that "there's no end in sight" for multifamily housing demand.
The sustained demand is reportedly driven by fundamental factors. On one hand, a rising interest rate environment means higher mortgage payments for potential buyers, which dissuades purchases. On the other, the multiple revenue streams arising from multifamily houses, as opposed to family houses, could ease the burden of higher mortgage rates and even offset it if there's enough cash left over. 
The narrative for a strong multifamily housing market is confirmed and reiterated by market players themselves. In interviews with Multi-House News, investment arms Three Pillars Capital  Group (TPCG) and Bell Partners (BP) and development arm Kaplan Residential (KR) remain positive about the multifamily housing market. For KR, opening up the business plan to include multifamily sectors has "proved to be beneficial for the company," and for BP, value-add multifamily operations are still a target area. 
The Ashcroft Value-Add Fund III (AVAF3)
Sam Zell and Donald Bren have both made the 2022 Forbes Billionaires List. They are but two examples of the extent real estate can be leveraged for wealth creation. But there are risks to real estate investing. Even with strong demand, the turbulent market conditions in 2022 ensure there will be bumps in the road. 
Fortunately, professional real estate investment funds make the process a lot easier, and 
you don't have to be a millionaire to get involved. For those interested in multifamily real estate investing, Ashcroft Capital is providing a direct pathway into the space through their recently launched Ashcroft Value-Added Fund III (AVAF3).  
The AVAF3 focuses on capital preservation and risk mitigation while still maintaining upward potential. The fund will invest in 6-10 multifamily properties in the high-growth and high-demand Sun Belt markets. With a holding time of 5 to 7 years, the investment is expected to net a levered internal rate of return (IRR) of net 13 to 18%. 
AVAF3 allows you to offload the risk to the professionals and dip your toes in one of the strongest demand areas in the U.S. real estate market. 
The best part? You only need $25,000 to get started. 
Click here to find out how Ashcroft Capital can make you a property investor.
Photo Provided By Ashcroft 
This post contains sponsored advertising content. This content is for informational purposes only and not intended to be investing advice.